Been working out at the gym or outside? Don't let the sweat get you down... find out how to transfer it to text within Adobe Illustrator with David Smith.
Neste artigo eu estou indo para descrever como eu criar um texto que se parece com a sua só tinha um treino enorme. Um pouco inchado e todo suado. Sua técnica de um grande para ilustrar o trabalho duro, ou estresse, talvez. Ou como um logotipo para uma academia ou uma atividade.
Passo 1 - Adicione algum texto
Escreva o suor palavra em uma fonte grande pedaços (fontes Chunky significa mais espaço para trabalhar em superfície).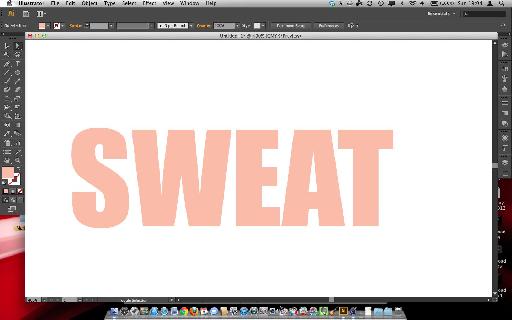 Eu usei a fonte de impacto definida para 86pt em uma folha A4. Ive colorido é uma espécie carnuda de cor, use a sua imaginação aqui.
Passo 2 - Criar Outlines
Pressione Shift-Command-S para criar contornos, de modo a quebrar as letras à parte, a Caminhos ao invés de apenas desagrupar as letras.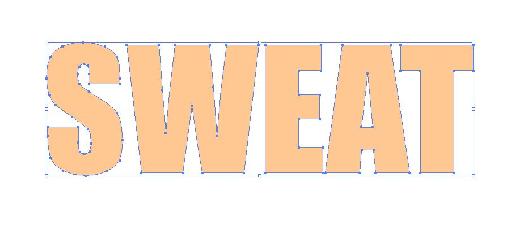 Agora nós podemos adicionar um pouco de vermelho para as bochechas por assim dizer, e obter o texto de desleixo um pouco, como a sua exausta.
Passo 3 - malha urdidura
Manter todos os caminhos para cada letra selecionada e pressione Command-G para agrupá-los. Isto tornará mais fácil para se deslocar, etc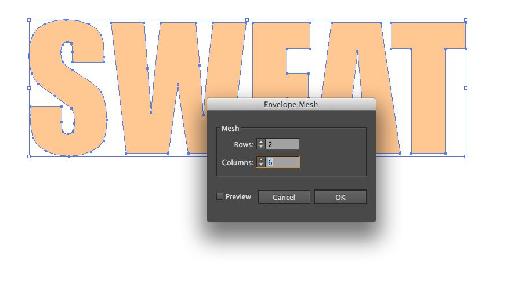 Escolha Objeto
DICA: Use mais para um trabalho mais longo, ou menos para uma palavra menor.
Passo 4 - Dobra a malha
Use a ferramenta de seleção para começar a empurrar e arrastar a malha (quadrados mover vários pontos, pontos de ancoragem mover seções menores). Para que fique tudo mushed-se e perdeu qualquer firmeza, um pouco como eu depois de uma corrida!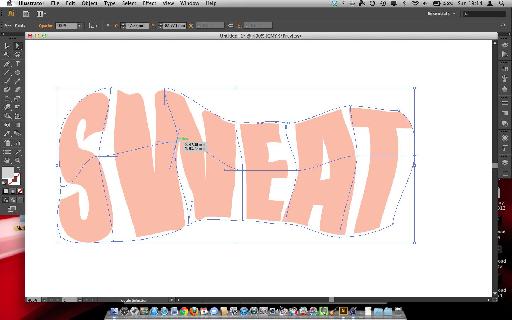 Você pode tentar adicionar um Gradiente com as formas se você sabe como, para que ele tenha o equivalente a quente bochechas vermelhas.
Passo 5 - Criar um suor Bead
Adicione uma nova camada e sobre ela desenhar uma forma oval com a Ellipse Tool L. Este será um suor talão.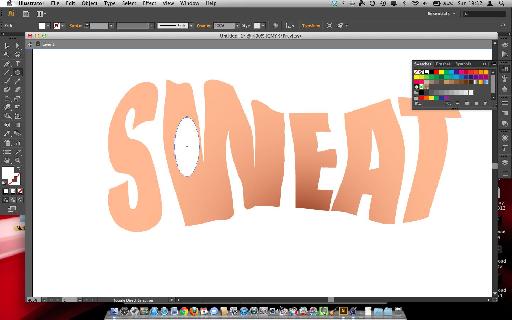 O branco é a melhor cor para preencher esta forma com agora.
Passo 6 - Molde do grânulo em forma.
O oval é muito regular e não se parece com uma gota de líquido escorrendo algo.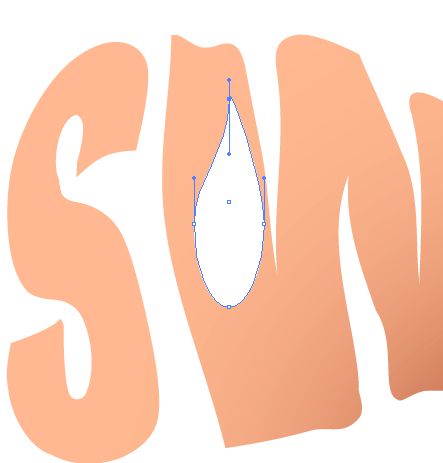 Pegue a ferramenta Seleção Direta, e esticar a Anchor Point no topo dos mais ovais, de modo que o oval assume uma forma de gotículas. Você pode gostar de modificar as alças e reverter as curvas, bem como, para adicionar o efeito stretch.
Passo 7 - Preencha com um Gradiente
Leve o oval e preenchê-lo com um gradiente.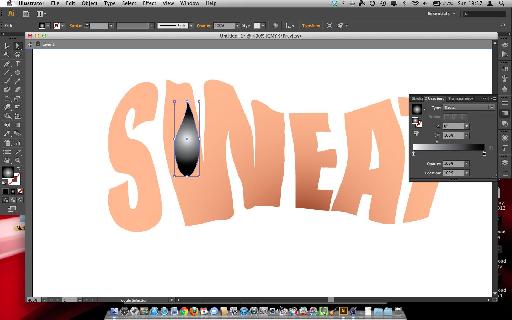 Defina o tipo de preenchimento para radial, inicialmente as cores serão branco ao preto, isso é bom para agora.
Passo 8 - ajustar a forma Gradiente
Pegue o G Gradient Tool e usá-lo para alongar a Gradiente para melhor corresponder à forma do Oval / gotículas que você desenhou.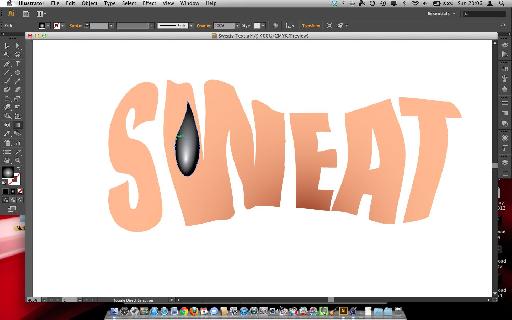 Uma vez que a forma é mais adequada, use o pequeno círculo que representa o ponto de partida do gradiente e arrastá-lo em direcção ao fundo, redondo parte da gota. Esta é a criação de uma reflexão sobre o talão que se parece mais realista.
Passo 9 - Ajuste as cores do gradiente
The Black a cor branca não é querer que queremos. Vamos ajustar. Abra o Painel Gradiente Comando-F9 e definir a parada Preto a uma parada Branca.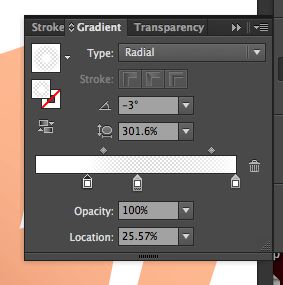 Adicionar uma paragem terceiro lugar (também branco) no ponto médio da Gradiente. Defina as paragens para o seguinte:
Parar 1. Localização opacidade 100% 25,57%

Ponto Médio. Localização 48,96%

Stop 2. Opacidade de 30%




Isso deve criar um cordão transparente suor, com destaque pequenas.




Passo 10 - Faça um Símbolo

Youre vai precisar de um bom número deles, então primeiro adicionar o Talão a Biblioteca de símbolos.




Agora adicione lotes de pérolas de suor no seu texto inchado para finalizar o look. Tente fazer algumas contas em forma de alternativas, de modo a não ser repetitivo. Alterar a escala que você vá ... até que sua imagem se parece com isso.