Follow this fantastic quick tip to learn how to use the Baseline Grid settings in InDesign to help align the text in your documents across all pages. In short, make your documents look professional.
Me acuerdo de lo útil que fue en la escuela para tener un cuaderno para trabajar en las líneas que tenía para guiarme como he escrito. Una cosa que nunca podría doand todavía cantis seguir escribiendo en la hermosa línea recta.
Paso 1 - La línea de base
InDesign también tiene estas líneas de guía a través de la red de línea de base así que vamos a ir a verlos. En la barra de menú, vaya a Ver
Lo que debe aparecer toda una serie de líneas paralelas horizontales azul a través de su documento. Esta es la cuadrícula base de documentos.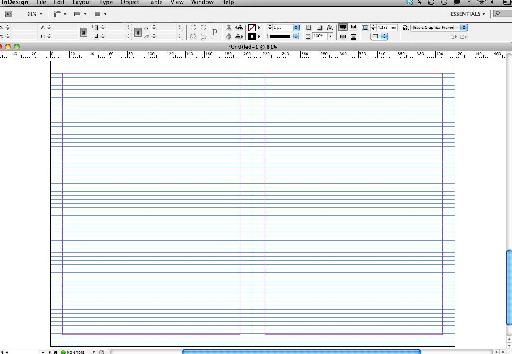 Si no tiene uno ya dibujar un marco de texto en su documento (si se agregan algunas columnas entonces que nos ayudará más adelante) y rellenar con texto falso. Desde el tipo de menú, seleccione
Repita esta tarea en otra área de la página, o en una página contigua, si usted está buscando en una doble página. Usted debe tener algo como esto (nótese que he establecido los marcos de texto a las posiciones de X diferentes, ya que tiene más impacto):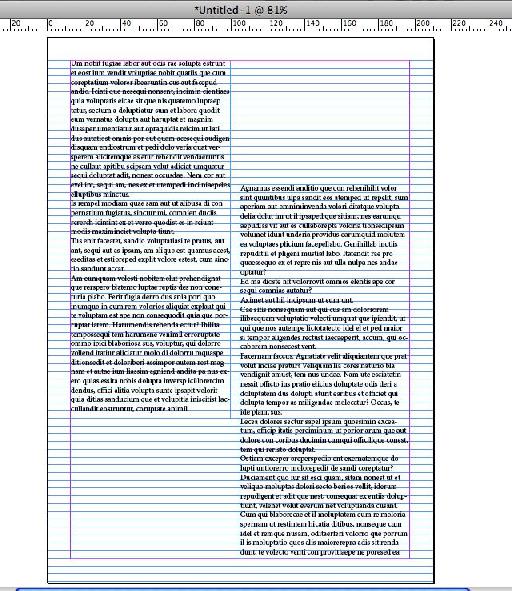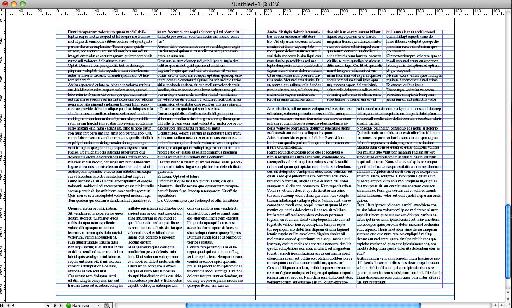 Obviamente, InDesign, a diferencia de mí mismo, no requiere ayuda para configurar el texto en líneas rectas. Sin embargo, echar un vistazo a la alineación del texto, tanto en los marcos de texto. La alineación entre las columnas de cada cuadro es perfecto, sin embargo entre los dos marcos separados no lo son. Acercar a echar un vistazo con más detalle, o intentar llevar una guía horizontal por debajo de la regla, que debe hacerlo. Tenga en cuenta que no son de nivel!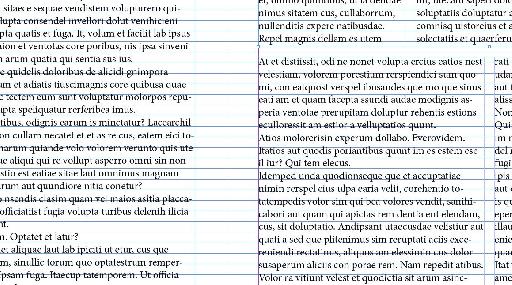 La razón de que el texto está mal alineada se debe al hecho de que tanto los marcos de texto tienen diferentes posiciones x, y lo único que la alineación del texto es el tamaño individual de liderazgo en cada caja. No hay alineación general en lugar del documento.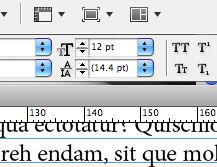 Paso 2 - Llevar la línea de fondo!
La rejilla base va a resolver este problema y asegurar que todo el texto en todos los fotogramas, sin importar dónde se colocan, se alinean perfectamente. Como resultado de ello el aspecto del documento mucho más satisfactorio y profesional. Vamos a poner a trabajar.
¿Sabía usted que si hace clic en el texto cinco veces en sucesión rápida en InDesign todo el texto (incluido el texto desbordado) se destacan como seleccionado? Haga la prueba.
Uso del panel de control de formato de párrafo, haga clic en el icono para alinear a la línea de base: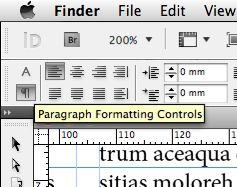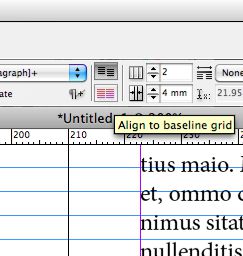 Todo el texto seleccionado se ajustarán a la cuadrícula base antes que la de tecnología. Hacer lo mismo en la otra caja y mirar la alineación.
Paso 3 - Oops?
¿Su alineación del texto de repente saltó a doble espacio como el mío? No te preocupes, hay un conflicto surgido entre los valores de referencia y el tamaño de cuadrícula principales de la fuente (ambos están tratando de decirle a la fuente hasta qué punto el espacio entre las líneas).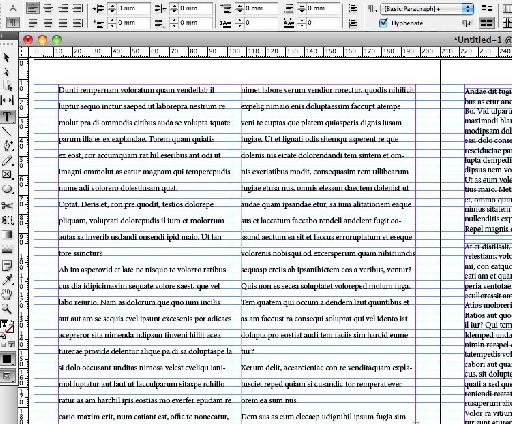 Para resolver las cosas van a InDesign
Usted puede ver la configuración de la red de referencia justo en frente de usted.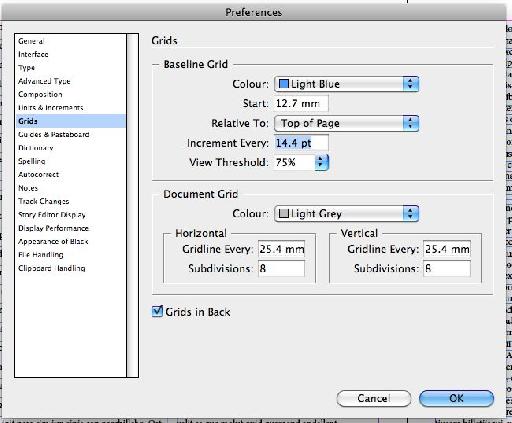 El culpable es el incremento de cada establecimiento, el mío dice que 12 puntos. Tiene que coincidir con la líder de la fuente. Si lo cambia a 14,4 puntos a corregir la doble espacio.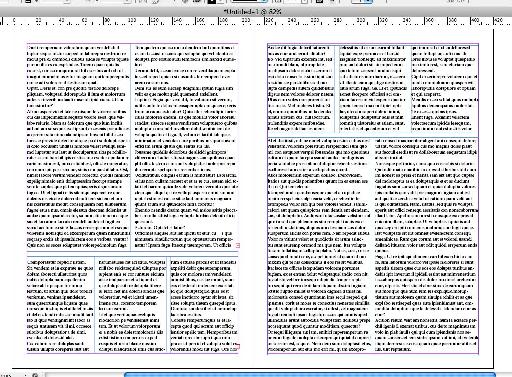 Ahora, al igual que en esta foto de arriba, el texto está muy bien alineado en todos los marcos de texto en todas sus páginas y se extiende. Sus documentos se ven más nítidos y más profesional, como resultado.
Tome una gira más en profundidad con estos InDesign tutorial-videos .