Follow this fantastic quick tip to learn how to use the Baseline Grid settings in InDesign to help align the text in your documents across all pages. In short, make your documents look professional.
من به یاد داشته باشید که چگونه مفید آن را در مدرسه بود که نوت بوک ها به کار بود که خطوط راهنمای من به عنوان من نوشت. یک کاری که من می توانم هنوز هم cantis doand هرگز نوشتن در خط راست زیبا.
مرحله 1 -- قبل از مداخله
دیزاین همچنین دارای راهنمای این خطوط از طریق شبکه پایه بروید و ببینید که آنها را بگذارید. در نوار منو به View
یک سری کامل از خطوط افقی موازی آبی در سراسر سند خود را چه باید ظاهر شود. این سند قبل از مداخله گرید است.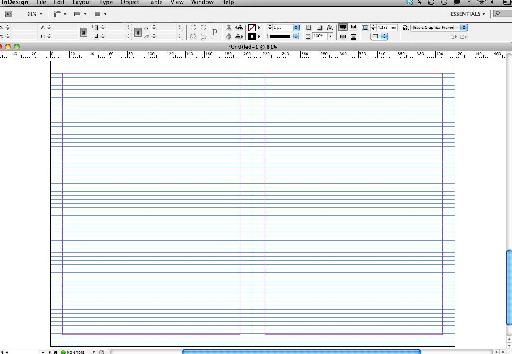 اگر شما لازم نیست که در حال حاضر یک قاب متن را بر روی سند شما (اگر شما اضافه کردن برخی ستون و سپس که به ما بعد کمک) و قرعه کشی با متن حفره یا سوراخ را پر کنید. از نوع منو را انتخاب کنید
تکرار این کار در منطقه دیگر ، از صفحه ، و یا در یک صفحه مجاور اگر شما دنبال آن هستید در گسترش دو صفحه. شما باید چیزی شبیه به این (توجه داشته باشید که من فریم متن به مواضع X مختلف عنوان مجموعه ای که این تاثیر بیشتر) را داشته باشید :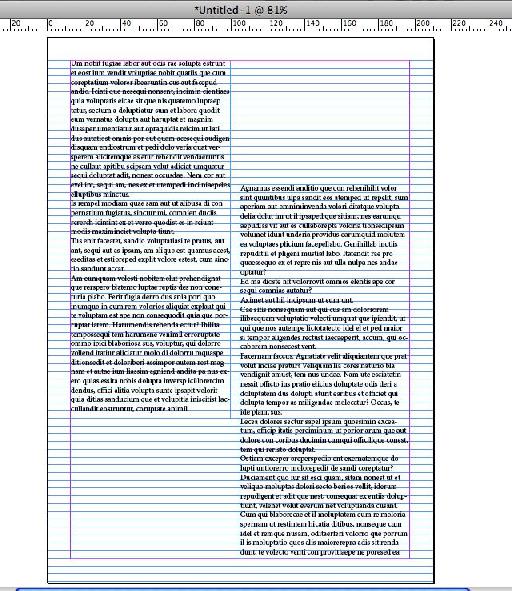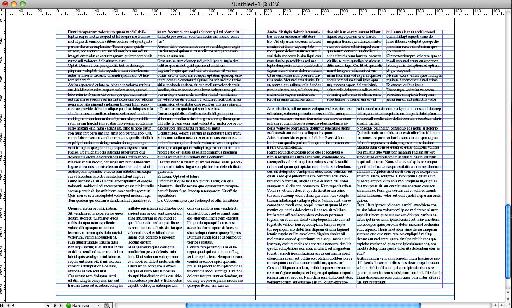 بدیهی است که این دیزاین ، بر خلاف خودم ، آیا نیاز به کمک در تنظیم متن در خطوط مستقیم. با این حال نگاهی به تراز دلخواه برای متن دقیق تر در هر دو فریم های متن را. هم ترازی بین ستون ها در هر فریم کامل ، با این حال میان 2 فریم جداگانه نیستند. زوم در یک نگاه در جزئیات بیشتری را امتحان کنید یا به آوردن یک راهنمای افقی را از حاکم ، که باید برای انجام این کار. دقت کنید که آنها در سطح نه!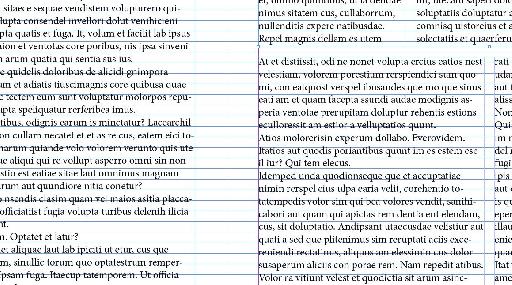 دلیل متن misaligned است با توجه به این واقعیت است که هر دو فریم متن مواضع ایکس مختلف است ، و تنها چیزی که در هماهنگی با متن است به اندازه رهبری فردی در هر یک از جعبه است. هیچ هم ترازی کلی در محل برای این سند وجود دارد.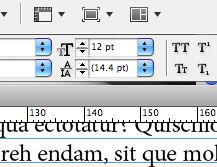 گام 2 -- در قبل از مداخله بیاورید!
شبکه پایه این موضوع را حل کند و اطمینان حاصل شود که تمام متن در تمام فریم ها ، بدون توجه به جایی که آنها هستند قرار را در تراز وسط قرار دارد کاملا. سند خود را به نگاه است در نتیجه به مراتب رضایت بخش تر و حرفه ای است. اجازه دهید آن را به کار.
آیا می دانید که اگر شما بر روی متن کلیک کنید 5 بار در جانشینی سریع در این دیزاین تمام متن (از جمله بر هم زدن متن) برجسته به عنوان انتخاب؟ سعی کنید آن را.
با استفاده از کنترل پانل قالب بندی پاراگراف ، روی آیکون کلیک کنید برای تراز به قبل از مداخله :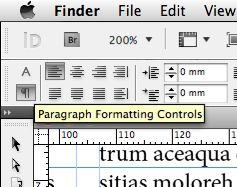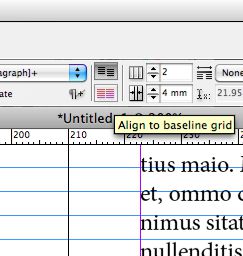 تمام متن انتخاب شده به شبکه شروع مطالعه به جای قاب فن آوری مطابقت داشته باشد. همین کار را در جعبه دیگر و به دنبال در هم ترازی.
گام 3 -- اوه؟
تراز دلخواه برای متن خود را به طور ناگهانی شروع به پریدن کرد به دو برابر فاصله مثل من؟ هیچ نگرانی ها ، تضاد بوجود آمده بین تنظیمات گرید در شروع مطالعه و اندازه و پیشرو فونت (هر دو در تلاش هستند که به فونت فضای بین خطوط تا چه حد) وجود دارد.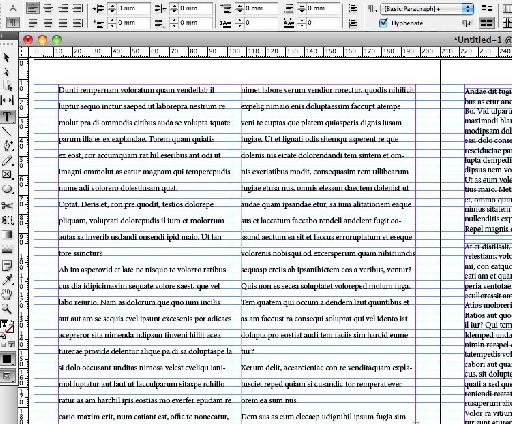 به حل و فصل چیزهایی برو به دیزاین
شما می توانید تنظیمات شبکه خود را پایه حق در مقابل شما را ببینید.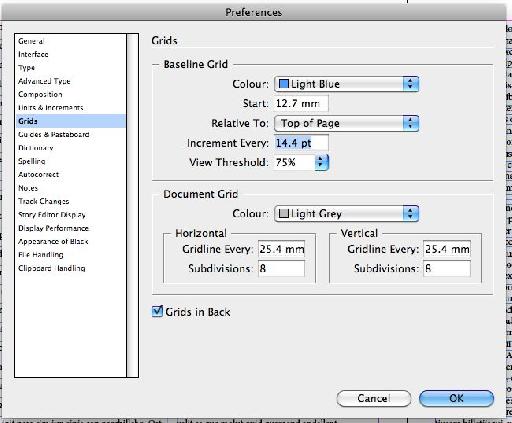 مقصر افزایش هر تنظیم و معدن می گوید : اندازه pt 12 . این نیاز به مطابقت با تنظیم پیشرو برای فونت. با تغییر آن به 14.4 PT فاصله دو برابر درست باشد.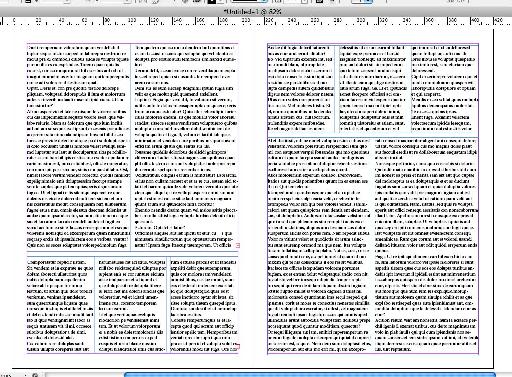 در حال حاضر ، فقط می خواهم در این تصویر بالا ، متن خود انتخاب کنید زیبایی در سراسر فریم متن تمام در تمام صفحات خود را گسترش می یابد و تراز وسط قرار دارد. اسناد خود را نگاه واضح تر و حرفه ای تر به عنوان یک نتیجه است.
نگاهی به بیشتر در تور عمق با این دیزاین آموزش ، فیلم .