Follow this fantastic quick tip to learn how to use the Baseline Grid settings in InDesign to help align the text in your documents across all pages. In short, make your documents look professional.
Je me souviens combien il était utile à l'école pour avoir cahiers de travailler en ayant des lignes pour me guider comme je l'écrivais. Une chose que je ne pourrais jamais doand encore cantis continuer à écrire dans la belle ligne droite.
Étape 1 - La base
InDesign est également ces lignes directrices par le réseau de base nous allons donc aller les voir. Dans la barre de Menu allez à Afficher
Quel devrait apparaître toute une série de parallèles horizontales des lignes bleues dans votre document. Il s'agit de la grille de ligne de document.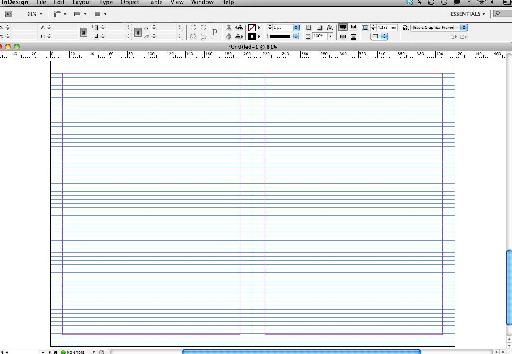 Si vous n'en avez pas déjà tirer un cadre de texte dans votre document (si vous ajoutez des colonnes, puis qui va nous aider plus tard) et de remplir avec le texte d'espace réservé. Depuis le menu, sélectionnez Type de
Répétez cette tâche à une autre zone de la page, ou sur une page adjacente, si vous cherchez à un double page. Vous devriez avoir quelque chose comme ceci (notez que j'ai mis les cadres de texte à des postes différents X comme cela a plus d'impact):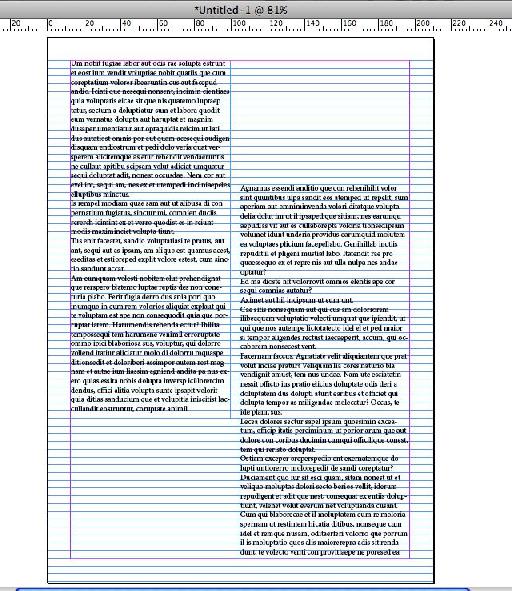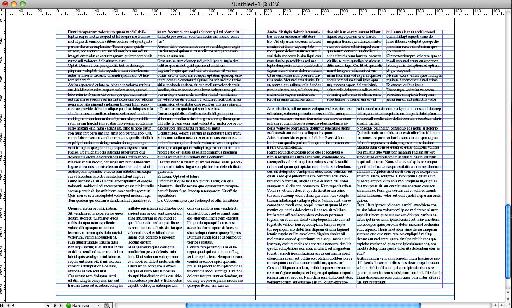 Évidemment InDesign, contrairement à moi, ne nécessite pas aider à la mise hors texte dans les lignes droites. Cependant regarder de plus près à l'alignement du texte dans les deux cadres de texte. L'alignement entre les colonnes dans chaque image sont parfaits, cependant entre les deux cadres séparés, ils ne sont pas. Zoom avant de jeter un regard plus en détail, ou d'essayer apportant un guide horizontal contre le souverain, qui devrait le faire. Remarquez qu'ils ne sont pas de niveau!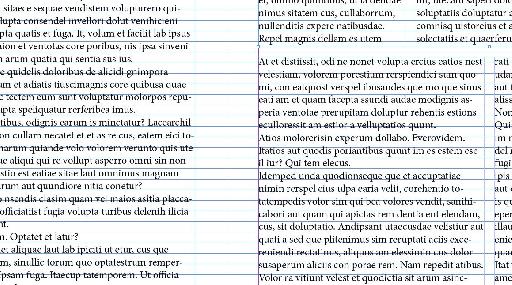 La raison pour laquelle le texte est mal aligné est dû au fait que les cadres de texte à la fois ont des positions différentes x, et la seule chose que d'aligner le texte est la taille individuelle leader dans chaque boîte. Il n'ya pas d'alignement global en place pour le document.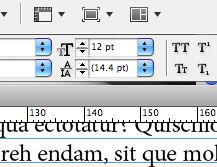 Étape 2 - Amener la ligne de base!
La grille de départ permettra de résoudre cette question et s'assurer que tout le texte dans tous les cadres, peu importe où ils sont placés, sont parfaitement alignés. En conséquence votre document se penchera beaucoup plus satisfaisante et professionnelle. Mettons que cela fonctionne.
Saviez-vous que si vous cliquez sur le texte 5 fois en succession rapide dans InDesign tout le texte (y compris texte en excès) mettra en évidence que sélectionnés? Essayez-le.
Utilisation du panneau de contrôle Paragraphe formatage, cliquez sur l'icône Aligner à base: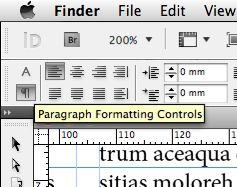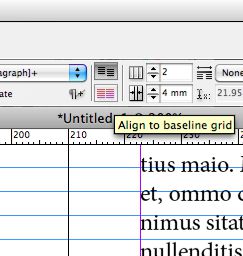 Tout le texte sélectionné sera conforme à la grille de départ, plutôt que le châssis de haute technologie. Faites la même chose dans l'autre boîte et regarder l'alignement.
Étape 3 - Oups?
Votre alignement du texte soudainement sauté de doubler l'espacement comme le mien? Pas de soucis, il ya un conflit surgi entre les paramètres de la grille de base et la taille de tête de la police (à la fois essaient de dire à la police combien d'espacer entre les lignes).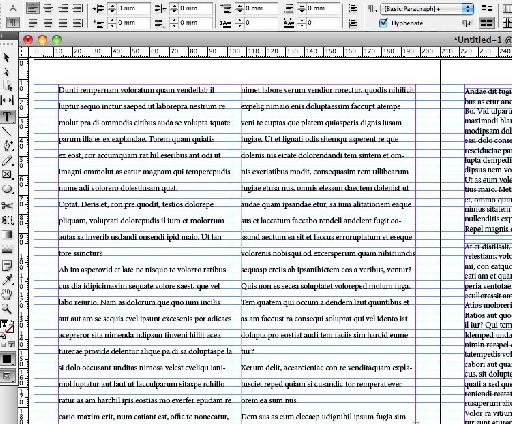 Pour résoudre les choses vont à InDesign
Vous pouvez voir les paramètres de votre grille de départ juste en face de vous.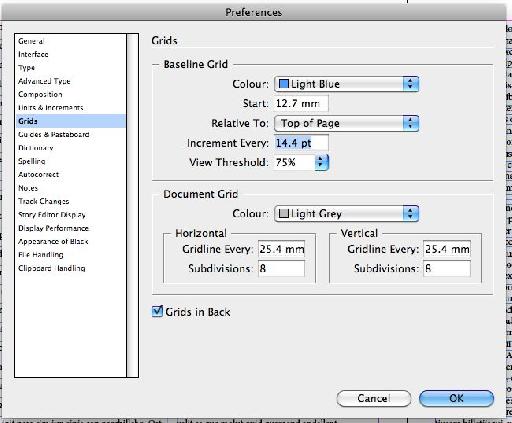 Le coupable est l'incrément Chaque réglage; mienne dit 12 pt. Il doit correspondre au paramètre de pointe pour la police. La modifier à 14,4 pt va corriger le double interligne.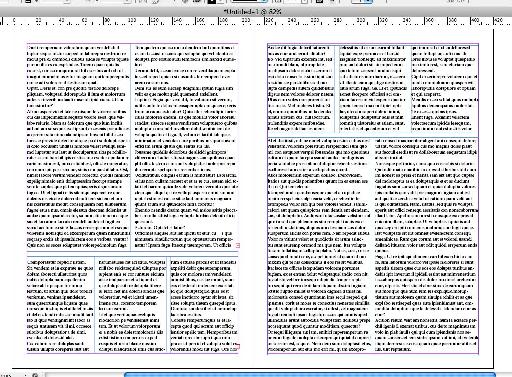 Maintenant, comme dans cette image ci-dessus, votre texte est magnifiquement alignés dans tous les cadres de texte sur toutes vos pages et se propage. Vos documents seront plus nette et plus professionnelle en tant que résultat.
Prenez une excursion plus approfondie avec ces InDesign tutoriel-vidéos .