Follow this fantastic quick tip to learn how to use the Baseline Grid settings in InDesign to help align the text in your documents across all pages. In short, make your documents look professional.
Ricordo come fosse utile a scuola di avere notebook per lavorare in quel di linee guida per me, come ho scritto. Una cosa che non potrei mai doand Cantis ancora continuare a scrivere in bella linee rette.
Fase 1 - L'unità Baseline
InDesign ha anche queste linee guida attraverso la rete di base in modo andiamo a vederli. Nella barra dei menu andare in Visualizza
Cosa dovrebbe apparire sono tutta una serie di linee parallele orizzontali blu attraverso il documento. Questa è la griglia linee di base del documento.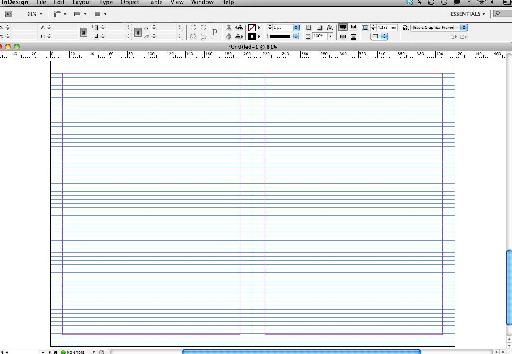 Se non ne avete già uno disegnare una cornice di testo sul proprio documento (se si aggiungono alcune colonne allora che ci aiuterà in seguito) e riempire con testo segnaposto. Dal menu selezionare il tipo di
Ripetere questa operazione su un'altra area della pagina, o in una pagina adiacente se stai guardando una doppia pagina. Si dovrebbe avere qualcosa di simile (si noti che ho impostato le cornici di testo di X posizioni diverse come questo ha un impatto maggiore):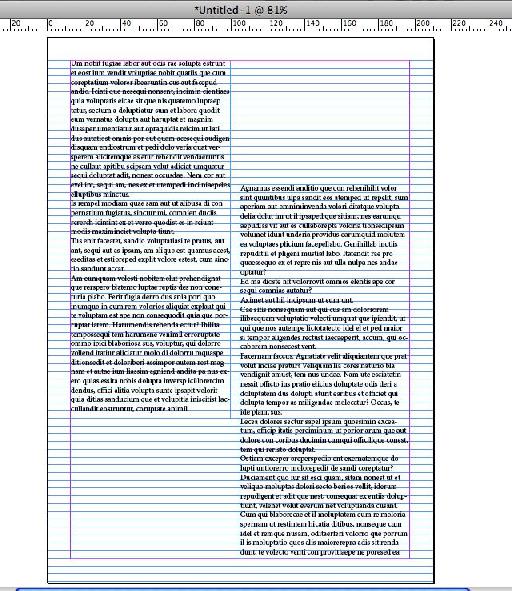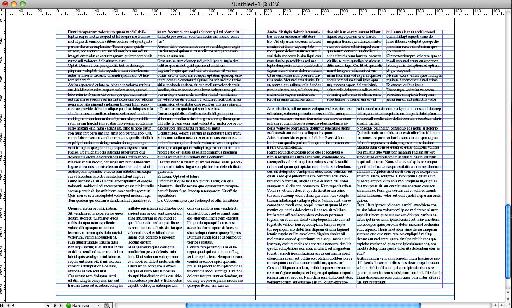 Ovviamente InDesign, a differenza di me stesso, non necessita di aiuto nelle impostazioni testo in linee rette. Tuttavia uno sguardo più da vicino l'allineamento del testo in entrambe le cornici di testo. L'allineamento tra le colonne in ogni fotogramma sono perfette, però tra i 2 fotogrammi separati non lo sono. Zoom per uno sguardo più in dettaglio, o provare a portare una guida orizzontale giù dal righello, che dovrebbe farlo. Si noti che non sono di livello!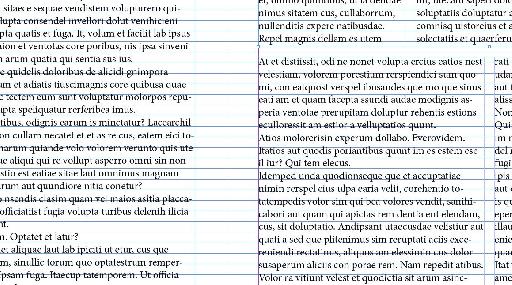 La ragione per cui il testo non è allineato è dovuto al fatto che entrambe le cornici di testo hanno posizioni diverse x, e l'unica cosa allineare il testo è la dimensione individuale leader in ogni casella. Non esiste un allineamento generale in atto per il documento.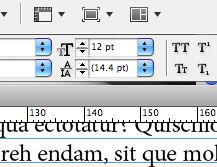 Fase 2 - Portare sulla linea di base!
La griglia di base per risolvere questo problema e garantire che tutto il testo in tutti i fotogrammi, non importa dove sono posizionati, sono allineati perfettamente. Di conseguenza l'aspetto del documento di gran lunga più soddisfacente e professionale. Mettiamo a farlo funzionare.
Lo sapevate che se si fa clic sul testo 5 volte in rapida successione in InDesign tutto il testo (compreso il testo non inserito) metterà in evidenza come selezionato? Provalo.
Utilizzando il pannello di controllo Paragrafo Formattazione fare clic sull'icona per Allinea alla linea di base: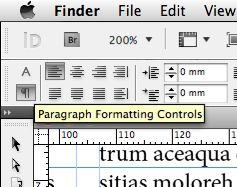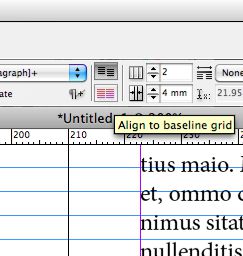 Tutto il testo selezionato sarà conforme alla griglia di base piuttosto che la struttura tecnica. Fate lo stesso nella casella di altri e guardare l'allineamento.
Fase 3 - Ops?
Il vostro allineamento del testo improvvisamente saltato per raddoppiare la spaziatura come la mia? Nessun problema, c'è un conflitto sorto tra le impostazioni della griglia di base e la dimensione A guidare la Font (entrambi stanno cercando di raccontare il carattere quanto di spaziare tra le linee).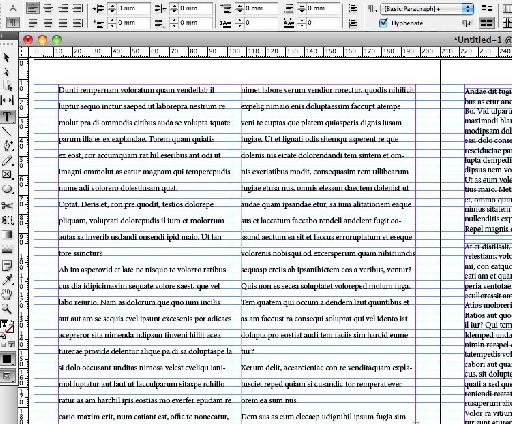 Per risolvere le cose vanno a InDesign
Potete vedere le impostazioni della griglia di base proprio di fronte a voi.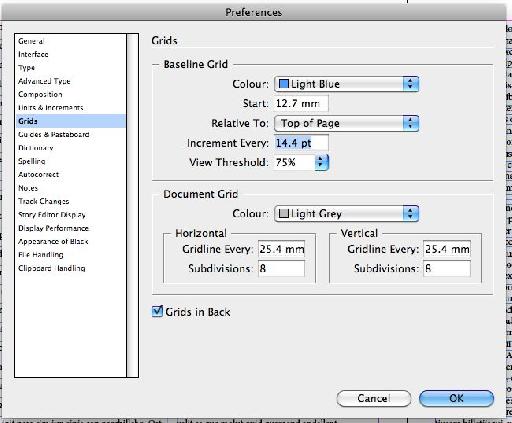 Il colpevole è l'Incremento ogni impostazione; mio dice 12 pt. Si deve corrispondere l'impostazione Leader per il carattere. Cambiarlo a 14,4 pt correggerà la spaziatura doppia.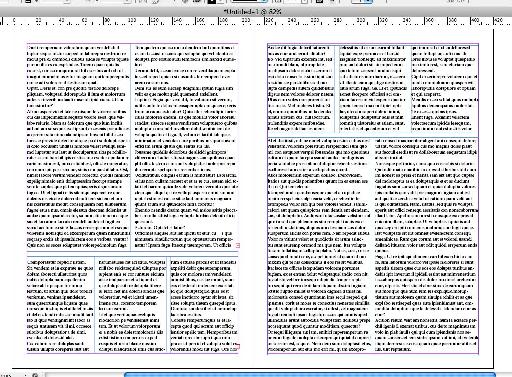 Ora, proprio come in questa foto sopra, il testo è ben allineato in tutte le cornici di testo in tutte le pagine e si diffonde. I vostri documenti saranno più nitide e più professionale, come risultato.
Fate un giro più in profondità con questi video-tutorial di InDesign .