Blocs Wave and Launchpad for iOS are some of the coolest and most innovative apps around. We caught up with the team behind them to get their thoughts on the app business...
We caught up with the team at Blocs, developers of Blocs Wave and Launchpad for iOS, to find out how they approach app development, what goes into making a successful music app and why they think iOS devices are really instruments in themselves…
Ask Audio: Could you tell us a bit about the Blocs team, who you are and how you came to be making music apps?
Blocs Wave: We are a small team consisting partly of folks from Novation, mixed in with some new talent. We're all music makers so we're always interested in how people make music. We wanted to make something that allowed people to create music in new ways, very easily and on the move. iOS is the perfect platform for this.
Ask: Why did you decide to focus on mobile devices as a platform rather than computers? Does the mobile OS paradigm help to narrow your focus in the sense that you're almost forced to concentrate on the core purpose of an app rather than adding hundreds of features, for example?
Absolutely. Working with traditional DAWs like Logic or Ableton is great for detailed and intricate music production, but they can be scary places to start. We're focusing on making things that are very accessible and get people making music immediately, while feeling fun to use.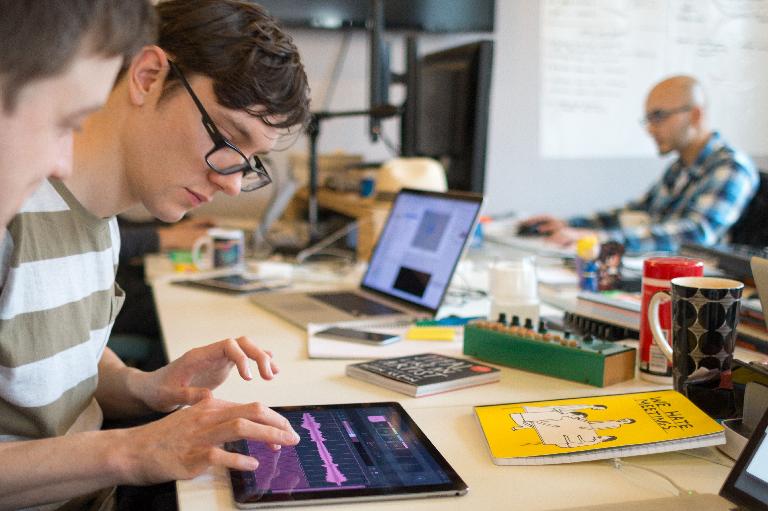 Ask: What are the biggest challenges of designing for mobile? I'm thinking in terms of processing power, I/O capabilities, touch interfaces and so forth.
Understanding what is appropriate for touch: everything has to be thought of in a more physical way. Understanding the user is important too, as they could be completely new to making music, and they're probably looking for more immediate results. Space constraints are a big factor, as information must often be split across different screens. We have to design for both iPad and iPhone too, which often requires a fair amount of thought.
Ask: Can you give us an insight into the planning process that goes into making a music app? How long does it typically take from initial stages through to release?
It depends on the scale of the app. It's important to define what is the minimum viable product first and then work from there. It's nice to keep an eye on user requests and make further development decisions on what feels right. We continue to add features to our apps, so in that regard it's almost impossible to give it a timeframe.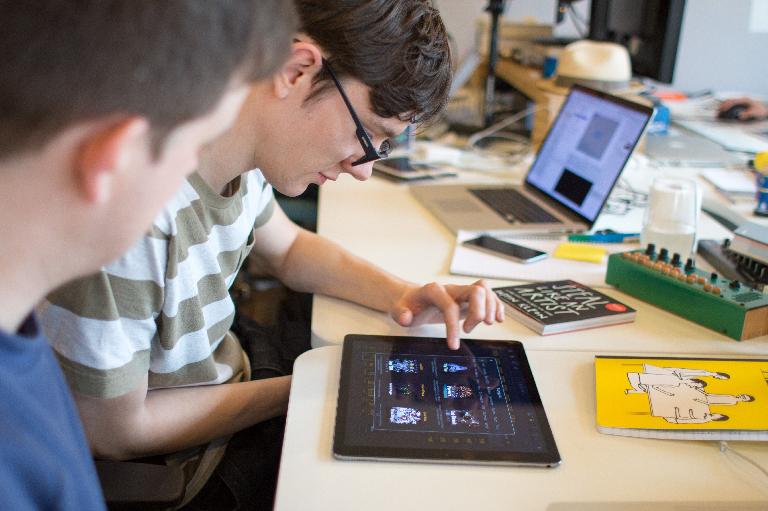 Ask: How many people might typically be involved in the development of one of your flagship apps?
We're a team of 8, with friends and partners helping out when we need them.
Ask: Your apps Blocs Wave and Launchpad for iOS kind of create their own worlds in terms of their workflow. Was it an easy decision to design them from the ground up rather than emulating a more conventional, DAW-style design?
The decision of starting from scratch was easy but of course the devil is in the detail. As music makers, we are familiar with DAWs, but in some sense we had to unpick that learning and consider new approaches to music making. The difficulty is in teaching users these new principles: it's a very delicate area.
Ask: How big a factor are user requests and user testing when developing an app?
We make a big effort to listen to user requests. We're fascinated by how people are using our apps and we want to know what else they want. We use the apps ourselves, so there's a lot of feedback pouring back into development.
Ask: Do your users tend to be live performers or studio producers, or is there a lot of crossover between those two?
It's quite difficult to measure. Launchpad for iOS is more of a remix and performance tool, whereas Blocs Wave was intended for people to make music from scratch. Having said that, we've seen plenty of cases with people using Blocs Wave live and Launchpad for composition.
[courses_slider]
Ask: In what ways would you say your two flagship apps are pushing the boundaries of composition and performance?
We hope that our apps allow people to make music in new ways, easily and on the move. It's really as simple as that.
Ask: We seem to have come almost full circle to a point where people want to use software and hardware together, unlocking the potential of both. What do you think we are likely to see in terms of the convergence of these worlds, in the near future?
We actually see the iPad and iPhone as hardware itself: you're actually playing your device when you use a music app. The interesting thing is seeing how expressive people can be with apps. Hardware should compliment this expression.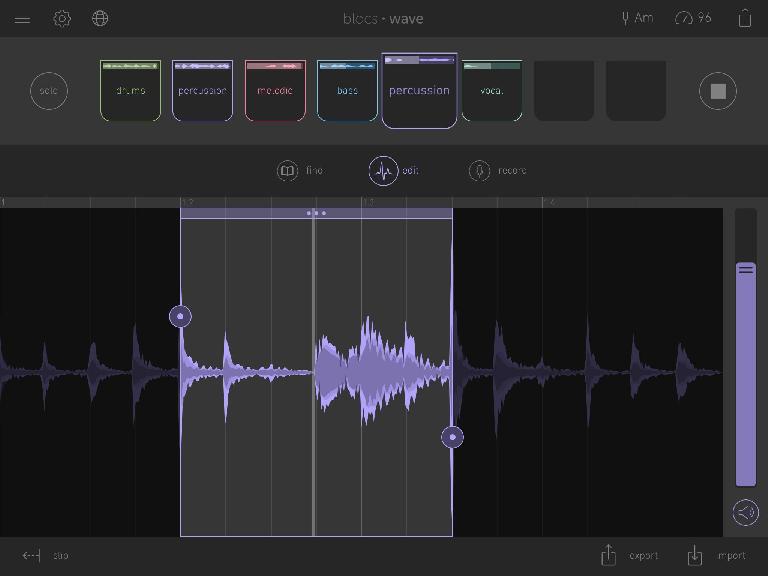 Ask: You're also adding the ability to communicate with other software via things like Ableton Link. How do you see the relationship between devices developing? Will the computer always be the brain, since it is bigger and more powerful?
This really depends on the user. The idea of our apps being used for fun, composing, or in a live context is the aim. Beyond that, we want to leave it open. If people want to take it to a computer they can do, but it's certainly not a requirement.
Ask: What advice would you give to someone looking to get into the world of music app development?
It's always worth getting some hands-on experience from an established team or individual. There is a fair amount to understand, so surrounding yourself with experience is a good place to start.
Ask: Can you tell us about any new projects you might be working on?
We're currently working on improving and expanding our existing apps. We're very much looking forward to a busy 2017.