David Earl is a composer/producer and Logic Studio guru living in the San Francisco Bay Area. You've seen him on YouTube & macProVideo.com, now read about his approach to game audio composition.
David Earl - oder Sie können ihn als SFLogicNinja auf Know YouTube - ist ein wahres Genie, wenn es um Spiel Audio-und Sound FX kommt. Nachdem eine Reihe von hochkarätigen und innovativen Spielen von Halo Waypoint auf Einmal arbeitete Upon a Monster, und natürlich gelehrt hat, wie man effektiv komponieren Audio für Spiele in diesem Video-Kurs, fingen wir mit David um mehr zu erfahren.
Youve arbeitete auf eine Menge von hochkarätigen Filmen und Spielen. Erzählen Sie uns mehr.
Eine der faszinierendsten und innovativsten Unternehmen in der Branche mit Ive hat mich mit Once Upon A Monster beteiligt und es hat so viel Spaß zusammen. Die Haupt-Komponist, Peter McConnell, ist ein wirklich netter Kerl, und ich war in der Lage, Unterstützung für die Gäste bieten. Danach habe ich happy Action Theater - und viele andere AAA Spiele zu.
Spielen Sie die Spiele, bevor Sie Komponieren beginnen, an Storyboards, Videos schauen? Wie funktioniert das Verfahren?
Alle oben. Ich mag so viel Input wie möglich am Anfang bekommen: Behandlungen, Storyboards, Filme, Ebene Beschreibungen etc. Manchmal ist die Audio-Direktor sagt Ihnen, was sie wollen und wo theyll andere mal zu fragen, was Sie denken. Ich nehme einen proaktiven Ansatz und ich sitze mit dem Team, erklären die Zusammensetzung Sachen möchte ich idealerweise tun, und finden Sie heraus, ob das ist möglich.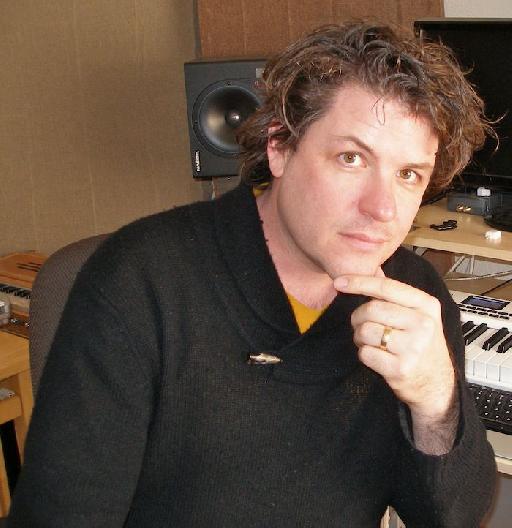 David Earl hält die AAA Spiel wird sein musikalisches Know-how verfügen nächsten.
Wie schreiben Sie Schleifen für Spiele, was Sie wollen, ohne sich wiederholende vermitteln?
Ziel ist es, Musik, die in einem nahtlosen Weg Schleifen erstellen. Sagen wir, Sie haben eine Standard-Plattform-Spiel, wo der Charakter geht durch eine Ebene. Sie bewohnen ein Intro und eine Schleife. Dann wird Ihr Charakter findet einen neuen Ort und es gibt einen Übergang, um Sie in die nächste Schleife zu nehmen, bis Ihr Charakter findet einen neuen Bereich, und dann in einer anderen Schleife gehen.
Es ist wichtig, etwas zu schaffen, das ist nicht so emotional, dass es eine thematische Ablenkung ist. Willensbedarf Dynamik, damit es nicht klingen statisch. Sie wollen sich nicht einen Rhythmus hämmerte in 4/4 so haben seine guten Meter mischen: Verwenden Verbindung Meter oder 5/8, 6/4, etc., so, wenn Sie um auf dem Laufenden sein nicht klar kommen.
Sie arbeitete auf Halo Waypoint, glaube ich. Und youve getan Sounddesign an der Alvin und die Chipmunks Spiel namens ... Die Squequel?
Ja, das war Halo Waypoint für eine animierte Stück, das mit dem Inhalt in der Xbox Halo Waypoint App. Alvin und die Chipmunks war von Imagine Motor, mit denen ich arbeitete an den Pokemon, Incredibles und Hasbro Spiele verwendet wurde. Als ich an Bord kam für die Squequel war es, eine interaktive Punktzahl für ihre Wii-Titel zu tun. Es ist ein Standard-Tanz-Spiel und ich musste viele verschiedene Arten von Sounds zu bekommen.
Wie setzen Sie Ihre eigene Marke auf sonic Spiele und Filme?
Ive eine enorme Bibliothek von Sounds Ive erstellt. Eine Menge Leute nutzen Standard-Bibliotheken und Schicht klingt, aber ich denke nicht, das gibt Ihnen eine akustische Signatur. Eine Sache Ive getan wird, um meine eigenen Sounds aufzunehmen. Ich ging zu einer Schweißerei, die heruntergefahren wurde und probierten alles, was dort für meine metallische Töne war. Auch hat Jeff Darby freundlicherweise seine gewaltige Bibliothek gefunden Klänge mit mir geteilt. Ich benutze auch Skulptur, klingt ES2, ESP Generator für weißes Rauschen und Reaktor in Verbindung mit Bibliothek, einzigartige Elemente erhalten.
Lieben Sie es, um Ihre Noten zu hören
Ich will immer meine Musik hören, auch wenn es schmerzhaft sein kann. Wir haben so viel Musik für Iron Man, und wenn Sie das Spiel spielen fühlt es sich wie eine gemischte Tüte. Spiele wie Once Upon a Monster und Happy Aktion Theater war nur reine Freude von Anfang bis Ende, für die Musik und Gameplay.
Welche Tipps können Sie für diejenigen, die in Spiel audio bekommen teilen?
Sie müssen sich bei Ihrem Handwerk gut und gut in Musikkomposition versiert. Studieren Sie alle Formen der Zusammensetzung, wie Sie können. Als Komponist sind Sie nie gehen, um die rein klassische Musik, Jazz oder elektronische Punktzahl zu bekommen - alles ist ein Hybrid. Höre Hans Zimmer, John Williams und Beethoven, Bach. Wirklich absorbieren. Höre Spiel Tonspuren auch, wie Jeremy Soul Sascha Dikiciyan und Jack Wall. Dehnen Sie sich. Soweit sie in Kontakt mit Menschen, bekam youve der GDC (Games Developers Conference) zu gehen. Jeder, der jemand ist da.
Erfahren Sie viel mehr in David Earls Video-Kurs, Spiel Audio 201: Erstellen von Audio für Spiele .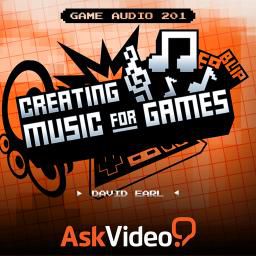 Erfahren Sie viel mehr in David Earls Video-Kurs, Spiel Audio 201: Erstellen von Audio für Spiele .