David Earl is a composer/producer and Logic Studio guru living in the San Francisco Bay Area. You've seen him on YouTube & macProVideo.com, now read about his approach to game audio composition.
David Earl - o puede conocerlo como SFLogicNinja en YouTube - es un verdadero genio cuando se trata de juegos de audio y efectos de sonido. Después de haber trabajado en una serie de juegos de alto perfil e innovador de Halo Waypoint en Once Upon a Monster, y por supuesto de haber enseñado cómo componer efectivamente audio para juegos de este curso de vídeo, nos encontramos con David para saber más.
Usted ha trabajado en muchas películas y juegos de alto perfil. Danos más.
Una de las empresas más interesantes e innovadoras en la industria He trabajado conmigo me involucré con Once Upon A Monster y fue muy divertido. El principal compositor, Peter McConnell, es un tipo muy agradable, y yo era capaz de proporcionar apoyo a la partitura. Después de eso me hice Happy Action Theater - y muchos otros juegos AAA también.
¿Juega a los juegos antes de empezar a componer, mira storyboards, videos? ¿Cómo funciona el proceso?
Todo lo anterior. Me gusta tener la mayor información posible al principio: tratamientos, guiones gráficos, películas, descripciones de nivel, etc A veces, el director de audio le dice lo que quieren y que, otras veces theyll preguntan lo que usted piensa. Tomo un enfoque pro-activo y me siento con el equipo, explicar las cosas composición Quiero idealmente hacer, y saber si es posible.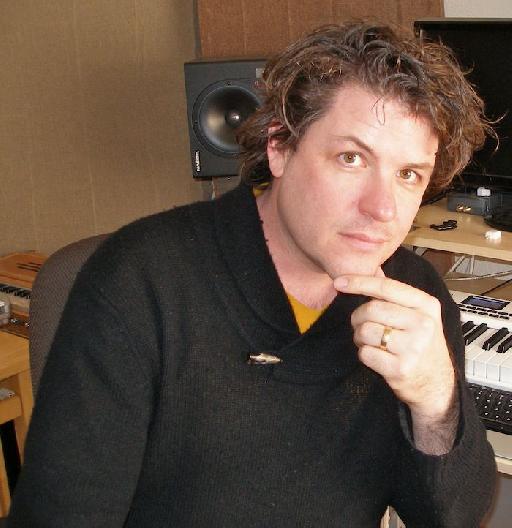 David Earl considera qué juego AAA presentará su musical conocimientos siguiente.
¿Cómo se escribe lazos para juegos que transmitir lo que desee sin sentirse repetitivo?
El objetivo es crear música que se repite de una manera transparente. Digamos que usted tiene un juego estándar de plataforma en la que el personaje pasa por un nivel. Tendrás una introducción y un lazo. Luego, el personaje se encuentra en un lugar nuevo y theres una transición que te lleva a la siguiente bucle, hasta que su personaje encuentra una nueva área, y luego entrar en otro ciclo.
Es importante para crear algo que no eso es tan emocionalmente temática que se trata de una distracción. Usted necesitará dinámica por lo que no suena estática. Usted no quiere tener un ritmo machacando en 4/4 así que es bueno para mezclar metros: utilice metros compuestos o 5/8, 6/4, etc por lo que cuando das la vuelta en el bucle no es obvia.
Usted trabajó en Halo Waypoint creo. Y el diseño de sonido que hayas hecho en el Alvin y las Ardillas juego llamado ... El Squequel?
Sí, Halo Waypoint es una pieza de animación que se utiliza con el contenido en el Halo Waypoint para Xbox aplicación. Alvin y las Ardillas fue por Imagine Engine, con quien trabajé en los Pokemon, Incredibles y juegos de Hasbro. Cuando llegué a bordo para el Squequel era hacer una puntuación interactiva para su título de Wii. Es un juego de baile estándar y tuve que conseguir un montón de diferentes tipos de sonidos.
¿Cómo poner tu propia marca sonic en los juegos y películas?
Ive una enorme biblioteca de sonidos he creado. Un montón de gente utiliza las bibliotecas estándar y sonidos de capa, pero no creo que esto le da una firma sónica. Una cosa que he hecho es grabar mis propios sonidos. Fui a un taller de soldadura que fue cerrando y probamos todo lo que estaba allí para mis sonidos metálicos. Además, Jeff Darby ha compartido amablemente su tremenda biblioteca de sonidos que se encuentran conmigo. También utilizo Escultura, ES2, ESP generador de ruido blanco y Reaktor junto con la biblioteca de sonidos para conseguir elementos únicos.
¿Le gusta escuchar a sus cuentas
Yo siempre quiero escuchar mi música, a pesar de que puede ser doloroso. Hicimos tanta música de Iron Man y cuando usted juega el juego se siente como una mezcla. Jugar a juegos como Once Upon a Monster y Happy Action Theater era sólo pura alegría de principio a fin, por la música y el juego.
¿Qué consejos puedes compartir para aquellos que quieran entrar en audio del juego?
¡Tienes que ser bueno en su oficio y bien versado en la composición musical. Estudiar todas las formas de composición que pueda. Como compositor youre nunca va a conseguir lo puramente clásica, jazz o cuenta electrónica - todo es un híbrido. Escuchar Hans Zimmer, John Williams y Beethoven, Bach. Realmente absorberla. Escuche las pistas de sonido del juego también, como Jeremy Soul, Sascha Dikiciyan y Jack Wall. Estiramiento de ti mismo. En cuanto a entrar en contacto con la gente, tu tienes que ir a la GDC (Games Developers Conference). Todo el mundo que es alguien está ahí.
Aprenda más en curso en video de David Earl, Game Audio 201: Creación de audio para juegos .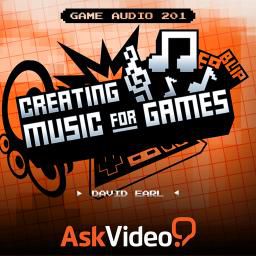 Aprenda más en curso en video de David Earl, Game Audio 201: Creación de audio para juegos .