David Earl is a composer/producer and Logic Studio guru living in the San Francisco Bay Area. You've seen him on YouTube & macProVideo.com, now read about his approach to game audio composition.
David Earl - o si potrebbe conoscerlo come SFLogicNinja su YouTube - è un vero genio quando si tratta di gioco di audio e di effetti sonori. Dopo aver lavorato su una serie di giochi di alto profilo e innovativo da Halo Waypoint per Once Upon a Monster e naturalmente aver insegnato come comporre efficacemente audio per i giochi in questo corso video, ci siamo incontrati con Davide per saperne di più.
Youve ha lavorato su un sacco di film di alto profilo e giochi. Parla con noi.
Una delle aziende più affascinanti e innovative nel settore Ive ha lavorato con mi ha coinvolto con Once Upon A mostro ed è stato molto divertente. Il compositore principale, Peter McConnell, è davvero un bel ragazzo, e sono stato in grado di fornire supporto per il punteggio. Dopo che ho fatto felici Azione Theater - e molti altri giochi AAA troppo.
Vuoi giocare i giochi prima di iniziare a comporre, guarda storyboard, video? Come funziona il processo?
Tutto quanto sopra. Mi piace di ottenere il più possibile ingresso nel principio: trattamenti, storyboard, filmati, descrizioni di livello, ecc A volte il regista audio ti dice cosa vogliono e dove, altre volte theyll chiedono cosa ne pensi. Prendo un approccio pro-attivo e mi siedo con la squadra, spiegare la roba composizione che voglio fare idealmente, e scoprire se la sua possibile.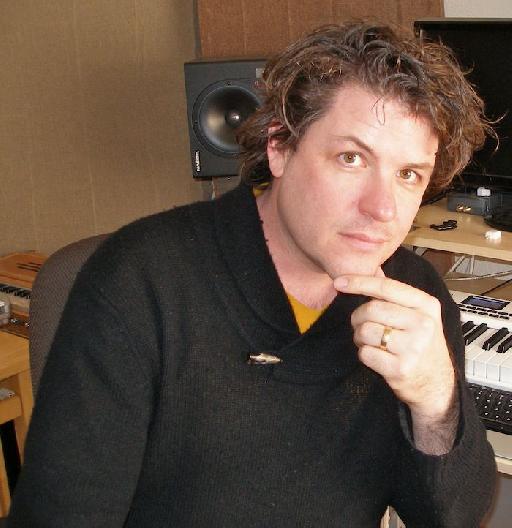 David Earl considera che gioco AAA sarà caratterizzato il suo know-how musicale successivo.
Come si scrive anelli per i giochi che trasmettere ciò che si vuole senza sentirsi ripetitivo?
L'obiettivo è di creare una musica che si ripete in un modo senza soluzione di continuità . Diciamo che avere un gioco di piattaforma standard in cui il personaggio passa attraverso un livello. Youll hanno un intro e un ciclo. Allora il vostro personaggio trova un nuovo posto e c'è un passaggio che vi porterà nel ciclo successivo, fino a quando il vostro personaggio trova una nuova area, e poi si va in un altro ciclo.
La sua importante creare qualcosa thats non così emotivamente tematico che si tratta di una distrazione. Avrete bisogno dinamiche così non suona statica. Non volete avere un ritmo martellante via in 4/4 per cui il suo bene mescolare metri: usare metri composti o 5/8, 6/4, ecc in modo che quando si arriva nei pressi del circuito di suo non è evidente.
Hai lavorato su Halo Waypoint credo. E youve sound design fatto su Alvin and the Chipmunks gioco chiamato ... La Squequel?
Sì, Halo Waypoint è stato per un pezzo d'animazione che è stato utilizzato con il contenuto in Halo Waypoint Xbox app. Alvin Superstar era da Imagine Engine, con cui ho lavorato sui Pokemon, Incredibili e giochi Hasbro. Quando sono venuto a bordo per il Squequel era di fare un punteggio interattivo per il loro titolo Wii. E 'un gioco di ballo standard ed ho dovuto prendere un sacco di diversi tipi di suoni.
Come si fa a mettere il proprio marchio su sonic giochi e film?
Ive una enorme libreria di suoni creati Ive. Un sacco di gente usa librerie standard e suoni di livello, ma non penso che questo ti dà una firma sonora. Una cosa Ive fatto è quello di registrare i miei suoni. Sono andato in un negozio di saldatura che si è in fase di arresto e provato tutto quello che era lì per i miei suoni metallici. Inoltre, Jeff Darby ha gentilmente condiviso la sua enorme libreria di suoni trovati con me. Io uso anche Sculpture, ES2, ESP generatore di rumore bianco e Reaktor in collaborazione con la libreria suoni per ottenere elementi unici.
Ti piace ascoltare i tuoi punteggi
Ho sempre voglia di ascoltare la mia musica, anche se può essere doloroso. Abbiamo fatto tanta musica per Iron Man e quando si gioca la partita ci si sente come un miscuglio. Giochi di giocare come Once Upon a mostro e Felice Azione teatro era solo pura gioia dall'inizio alla fine, per la musica e gameplay.
Quali consigli si possono condividere per coloro che vogliono entrare in gioco l'audio?
È necessario essere bravi a vostro mestiere ed esperto in composizione musicale. Studiare tutte le forme di composizione come si può. Come compositore youre mai intenzione di ottenere l'puramente classica, jazz o partitura elettronica - tutto è un ibrido. Ascoltare Hans Zimmer, John Williams e Beethoven, Bach. Davvero assorbirlo. Ascoltare tracce audio di gioco troppo, come Jeremy Anima, Sascha Dikiciyan, e Jack Wall. Stretch te stesso. Per quanto riguarda entrare in contatto con la gente, youve ha ottenuto di andare alla GDC (Games Developers Conference). Chiunque sia qualcuno c'è.
Per saperne molto di più nel corso di video David Earl, Gioco Audio 201: Creazione di audio per i giochi .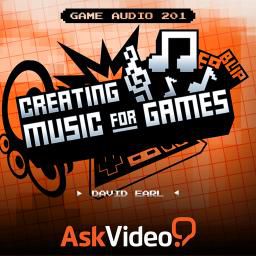 Per saperne molto di più nel corso di video David Earl, Gioco Audio 201: Creazione di audio per i giochi .