Few artists are able to influence the direction of electronic music while remaining innovative and exploratory. D.Ramirez, though, is one such producer. In this interview he talks tech with MPVHub.
Still fresh from his recent exploits touring, D.Ramirez talk to MPVHub about his background, successful music career, his fresh take on pushing musical boundaries, the perfect ingredients for successful collaborations, and of course, the tech he uses to produce in the studio and on the road.
Rounik Sethi: Hi D.Ramirez! Tell us about your musical background.
Dean Marriot: My real name is Dean Marriot. We might as well get the real name out of the way first. I've been producing music for the last 30 years. Making music was always a hobby for me, and I started when I was about 10 years old. Eventually I had some recognition for a track when I was producing with another guy under the name The Lisa Marie Experience. The track, '˜Keep on Jumping' was what we became most famous for. That was in 1996 and went to number 5 in the UK charts. Later on in the 90s after doing hundreds of remixes and tracks I decided I wanted to make more techno-influenced House music and this is where the D.Ramirez moniker came from. I wanted to start again without any connotations as the Lisa Marie Experience was quite a commercial project, really. I wanted to do something dark, underground and dirty, and I didn't want anyone to know it was me. I wanted people to think it was a Spanish dude, you know! Though I couldn't look anything less like one actually. So, I've been doing the D.Ramirez project now since about 1999 and it's going strong.


RS: What was your lightbulb moment? When was music transformed from being a hobby into a professional career?
DM: It was when I discovered House music. In school I was in all sorts of bands, a rock band for example where I was the lead singer. Then I went to my first House club where the music was minimal and sparse and it really spoke to me and I felt like it was in me and wanted to experiment with this sound. I got together with some DJ friends of mine who were part for the scene in Sheffield. We ended up making our first track thanks to a friend of mine who agreed to lend us some money so we could put the record out which we actually got pressed on vinyl. That was back in 1990.

So there was a double lightbulb moment. First, I discovered that I could actually make music and second, that it was a tangible thing that we could actually give out to people. I literally ended up hand-delivering these records to all the DJs while they were playing clubs and that record did really well. We sold all the copies we'd made and I ended up getting a record deal off the back of it with a label called 3 Beat based in Liverpool. The record label then allowed me to do a few EPs and more.
RS: You play live a lot. And I know that you recently combined playing clubs in the US with a visit to NAMM 2012. What was that experience like?
DM: Well dance music in the States has really exploded. It's ironic really as that scene started in Chicago in the 80s with the gay scene and it came over to England from there. Then I guess it went off the boil in America which got more into Hip Hop and with the legislation stopping ravers going to raves, etc. So dance music literally died a death there. But what seems to have happened recently is that dance music has become like pop music. You only have to listen to the radio to hear that popular acts have an electro-dance music sound.

It seems to have really blown up there and for me, being an English DJ; I do a lot of touring in America. Mostly I stay there for a while and travel around. But this January I played live in New York, Miami, San Diego, Los Angeles amongst other places and it happened to coincide with NAMM. I was really excited about it as I've always wanted to go. A friend of mine gave me an Avid pass so I went along as an Avid staff member which felt a bit naughty, but once I was in I felt like a kid in a candy store. It was amazing!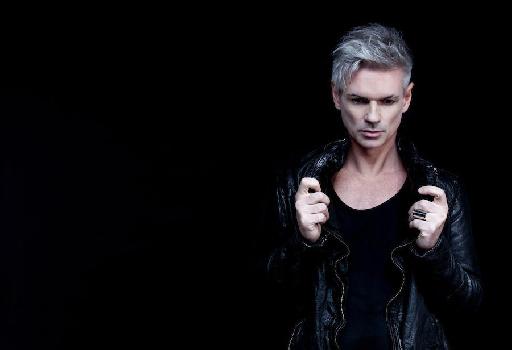 RS: So, your music style has transitioned from upbeat, electro House to underground Techno. Where do you feel your music is at now?
DM: Well, I've had big moments in my career from the time of The Lisa Marie Experience. Ironically, I began making more underground music afterwards because I didn't like the success and commercial nature that led to the expectancy of playing only a certain style of music. But then in 2006 the same thing happened: I released an experimental wonky-electro track that happened to go to number 1 in the charts. It was amazing but it kind of went against everything I wanted to do, because then everybody was looking at what I was doing, booking me for big concerts and festivals'"which was brilliant'"but with that came the expectation that I must play commercial music.

After that I decided I didn't want to make that kind of music anymore, especially as a lot of other artists copied that sound I had started. So, I'd be hearing stuff and think, "Hang on a minute, that sounds familiar!" It wasn't just that the style was copied, it got to the point where that genre got watered down and was being overdone. So I decided to start making minimal Techno which I think was a total shock to my fans, but I carved a little niche out doing that. Now I'm making more House-oriented music; Tech-House, and I'm signed to Toolroom who are purveyors of that sound.

RS: So is this where your concept of Tekno Disko has come from?
DM: That's right. I'm influenced a lot by Disco, House and of course Techno and most of my DJ sets go from techno to disco, which brings about a whole new sound, a new concept. I love mixing the two styles together when playing live. There'll be a Tekno Disko tour coming up really soon.

RS: And when that becomes popularized you'll need to move on to something else?
DM: Industrial Folk Trance!

RS: Not Country & Western - Tekno?
DM: You're on to something there. I'll be doing that!

RS: What other projects are you working on that involve collaboration?
DM: It's funny because I never used to be into collaboration, I always wanted to do everything myself. I was the ideas man, mix engineer, trying to do everything. It got to the point where I burnt out a little bit as I was doing too much. I reached a writer's block stage at one point and I found the way to remedy that was to work with other people. It's so much easier to go into the studio and, rather than banging your head over an idea, just turn to the collaborator and ask them what they think. It gets rid of at least 5 days of scratching my head!

So, I picked a handful of people that I really respect. Some of the guys I work with are Mark Knight and Alex Metric, Steve Mac in Brighton and Richard Dinsdale. So, yes: working with others has been great. It eliminates the months of agonizing over a track until you eventually have to let it go.

RS: What is the special ingredient, the spark, the magic you look for when deciding who to collaborate with?
DM: With Mark for instance (he's the one I work with the most), he's really good to work with. He's not as technical as me, but he's really good with ideas. He has a definite idea where the track goes, where I might get bogged down with the production side of making it all sound good. So the spark comes from him saying, "I like that. That riff there is good. Let's turn that into a whole track."

Alex Metric is a really great engineer and an expert at making sounds. Then I can sit back and go "Wow. That sounds amazing."... I'm on the other side. He's actually driving the whole thing and then I take the role on of what Mark does. So each person fulfills a different role and I only work with people that have got a specific talent. It doesn't have to be that they're good at playing, making music or designing sounds, as long as they've got something they can bring to the table.

RS: You're based in Sheffield, UK. But considering your busy touring lifestyle do you produce in other studios?
DM: Yes. I have my studio in my house... in my attic, which is the worst mistake I've ever made because I'm constantly distracted by the fridge! To remedy that I've converted my garage outside so I work in there now to give me that psychological effect of actually leaving the house to work. But because I tour so extensively I've had to literally slim my studio down to a laptop as it wasn't realistic to always work from the same place. Fortunately, I've become an advisor for a school in L.A. called Icon Collective. I do the odd lesson there and give talks and Q&A sessions and in return they give me a studio to use. I'm also setting up a new studio in New York as we speak... so that makes me international!

RS: What's your primary DAW of choice?

DM: Logic Pro!

RS: What attracted you to using Logic?
DM: Funnily enough it was back when Cubase didn't work well on the Mac. I was always a Cubase fan back from the days of the Atari ST. Then when I went to the Mac I moved to Logic Pro which felt tighter and more integrated at the time. That was back in 1999 and I've been with it ever since. I use it in combination with Ableton Live (Rewired). I've tried doing Ableton to finish a complete track, but I'm so used to Logic Pro I find it easier to work that way.

RS: What about 3rd-party instruments and effects? I hear you're a pretty keen user of Native Instruments and FXpansion plug-ins.

DM: That's right! FXpansion I've been using forever since they came out with GURU, their drum machine plug-in. I got so into it. I literally locked myself away for a week and just produced beats on this thing! The whole of Bodyrox (track that hit #1 in the charts) was produced with FXpansion's GURU and Nord. That was it.

Then they got wind of me using GURU and when they released the follow-up to GURU, Geist, and they asked me if I'd like to make some presets for it, so I did that for them which I'm really proud of.
RS: And what about NI? Are you are Maschine user?
DM: Yes, I am. Unfortunately, it's taken a back seat at the moment as I'm traveling so much, so I've had to resort to using in the box solutions. I'm using NI's FM8 and Kontakt and Massive (which is huge!)

RS: What about hardware in studio and live?
DM: I used to play with vinyl and then I got heavily into the laptop generation and started off with Serato Scratch and Traktor which I was using with the S4. But it was pretty big so I've gone back to using CDJs and USB sticks when DJing. Of course I use all my hardware to produce the tracks first and then play it live the easy way when I get to the gig.

I've been collecting stuff for my studio for the last 25 years. I've got my SH1, Prophets, Jupiters and lots of stuff! I started getting into nice preamps. For example, I've got a Universal Audio 610 preamps, Culture Vulture stuff, and the Thermionic Culture Fat Bustard Summing Valve Mixer. So I've got all of this hardware mainly under dust sheets because I don't get a chance to be in the studio much now.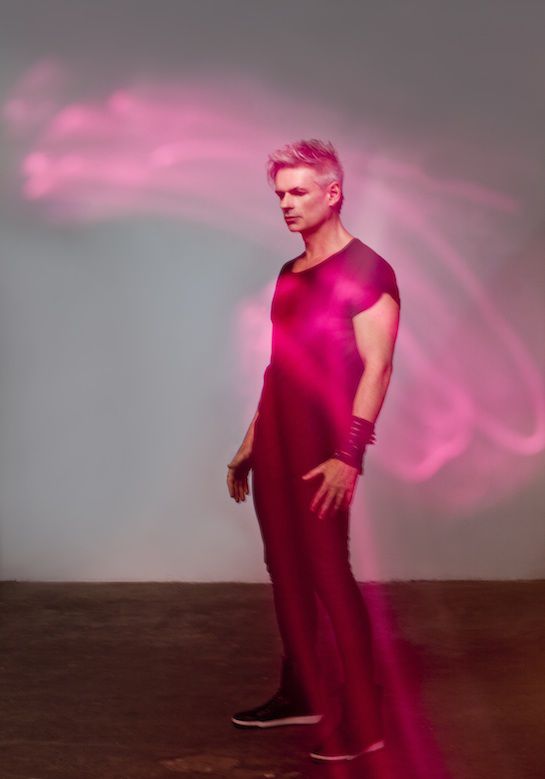 RS: You mentioned hardware and UAD as well. Now while I won't recommend putting any more lovely gear under dust sheets... I'm guessing you might be excited by their new Apollo interface?
DM: Absolutely. That was one of the things that blew me away at NAMM, actually. The idea of using an interface with the UAD Quad built-in is just amazing. Of course it's going to have the UA sound quality, and it's got a Thunderbolt card so you hook it directly to a laptop'"even a MacBook Air'"which is amazing for me as I can carry around an excellent audio interface with me.

RS: Cool! But I guess that means an extra carry bag for the Apollo.
DM: That's it. And I've already got a UAD Satellite. Oh! I'm going to be getting more and more stuff!

RS: Back to the music itself. Who are the emerging artists that you're listening to?
DM: There's a lot really. Being a DJ, there are guys I've known about for a while, who come out with new tracks in a different guise... There's Stefano Noferini who makes such basic, good techno. I really like his stuff. My mind goes blank about who I actually like.

RS: When you're not making music and touring, what do you get up to?
DM: Well, I've recently got hold of Apple TV... whenever, I do get a spare minute I sit there, drink some wine and watch my favorite TV programs. That's it!

Well, I do also go to the gym a lot. I am a keen bike rider... mountain bike riding and anything that's the exact opposite of what I normally do, which is going out to clubs, DJ-ing and getting very drunk. You know I'll be going to the gym after this... and that's about all the time I have left.

RS: Nice. And I know you're a macProVideo.com member, too. How do you use the tutorial-videos?
DM: macProVideo.com has really helped me a lot. I download the videos I like so that I can watch them on trains and on planes and the like. I think it's a really great resource which is very concisely put together. Although complex subjects get covered, it's always very easy to understand. It's just there in front of you as an example, you know. I really try to keep watching a video a week and then use that to practice from. So, macProVideo is a great thing for me. It really is and I'm honored to be interviewed by you guys as I've been following you for a long time.

RS: Thanks Dean! The feeling is certainly mutual. We wish you the very best for 2012 and beyond in all the work you do.
Check out D. Ramirez' latest news and social links here.