After years of producing music under various guises, Jon Charnis found his true calling in the slower, darker, and deeper shades of house music. We asked him about all things musical.
Jon Charnis spoke to AskAudio about his music making process, tech setup, views on house and much more ahead of his SXM Festival appearance on March 15-19.
AskAudio: Hi Jon! Give us a brief history on what got you into music making.
JC: As a kid I played classical piano but I always wanted to try to replicate the modern music on the radio, trying to figure out the chords and melodic structure. Fast forward to my college years where I studied computer science in college and when the whole computer music making revolution was happening.
I started dabbling in it and trying to recreate my favorite electronic records using software. And then it wasn't long before I was writing my own stuff. So it kind of came full circle.
What's your background in music? Did you learn an instrument or dive straight into production?
I started playing the recorder (flute) when I was a young kid. Then I tried violin for a month before quitting and doing piano for years. I then quit playing any sort of music until my college years.
What would you say was your first major achievement or breakthrough in the music world?
Definitely when Dixon signed a record of mine to Innervisions in 2013.That's when I really started thinking about this seriously.
What form did your journey take, in terms of genre? You made various kinds of music but eventually settled on house: why was that?
When I was younger I was casually into music. I definitely liked it but it wasn't a passion in my life until I took a school trip to Europe and got exposed to House/Techno there. It immediately gripped me like no other music. So I was always going to get into electronic sooner or later. And yeah, I've made all sorts of stuff in the past when I was just a kid having fun on his computer, from Sasha/Digweed-esque progressive house to drum'n'bass even. I guess today even I'm not into just one genre. It's more about the feeling I get from a song or the type of texture; and it's always super deep. I guess with time and age your sound palette becomes more sophisticated. You appreciate minimalism more. The space between sounds. And modern Deep House just does that for me.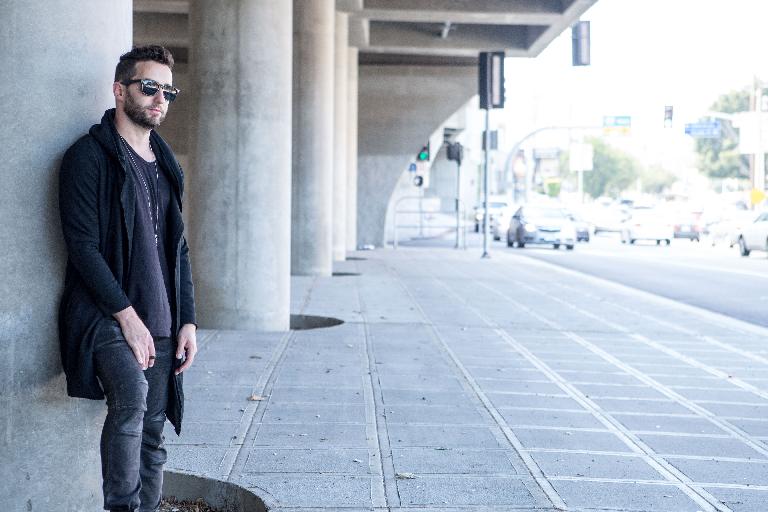 Which artists do you admire and is there anyone you'd especially like to work with?
There are so many. Some of my favorites that can do no wrong and never cease to consistently impress me are: DJ Koze, John Talabot, Mathew Jonson, Roman Flugel, Martin Buttrich, and David August.
But these are very common names that would probably in most people's lists. As for some newer, maybe less obvious acts:
Lefor Legov/Kettenkarrussel who is starting to really get a lot of well deserved hype, his music (solo and as the duo Kettenkarrussel) is really doing it for me lately.
Dorisburg - this guy can do no wrong, and has such a special sound of his own filled with tension and emotion. His live show is not to be missed.
Love Over Entropy - a great friend of mine and writing some really special music in the last two years. He most only plays live and is really arranging an entire song on the fly. Watch this man.
Which of your releases are you most proud of (if that's not too difficult a question!)
I still think Prophecy is one of the very few of my own tunes that I don't get bored of. I was in a special mindset when that song happened, it kind of wrote itself.
Also, my track Lonely Stars in Open Skies with Maher Daniel, especially the Luca Bacchetti remix. People are still playing it today years after which blows my mind. And a new song that I will reveal very soon, I think is one of the best works I've ever done. Stay tuned please!
Can you tell us something about your setup? Are you more hardware or software-based?
I'm relatively new to hardware, maybe only two years or so. But like most people it's quickly becoming an addiction. I still love software synthesis as you can do some insane things that you won't find in hardware.
Right now I am about 60% analog, 40% digital. As for my actual setup: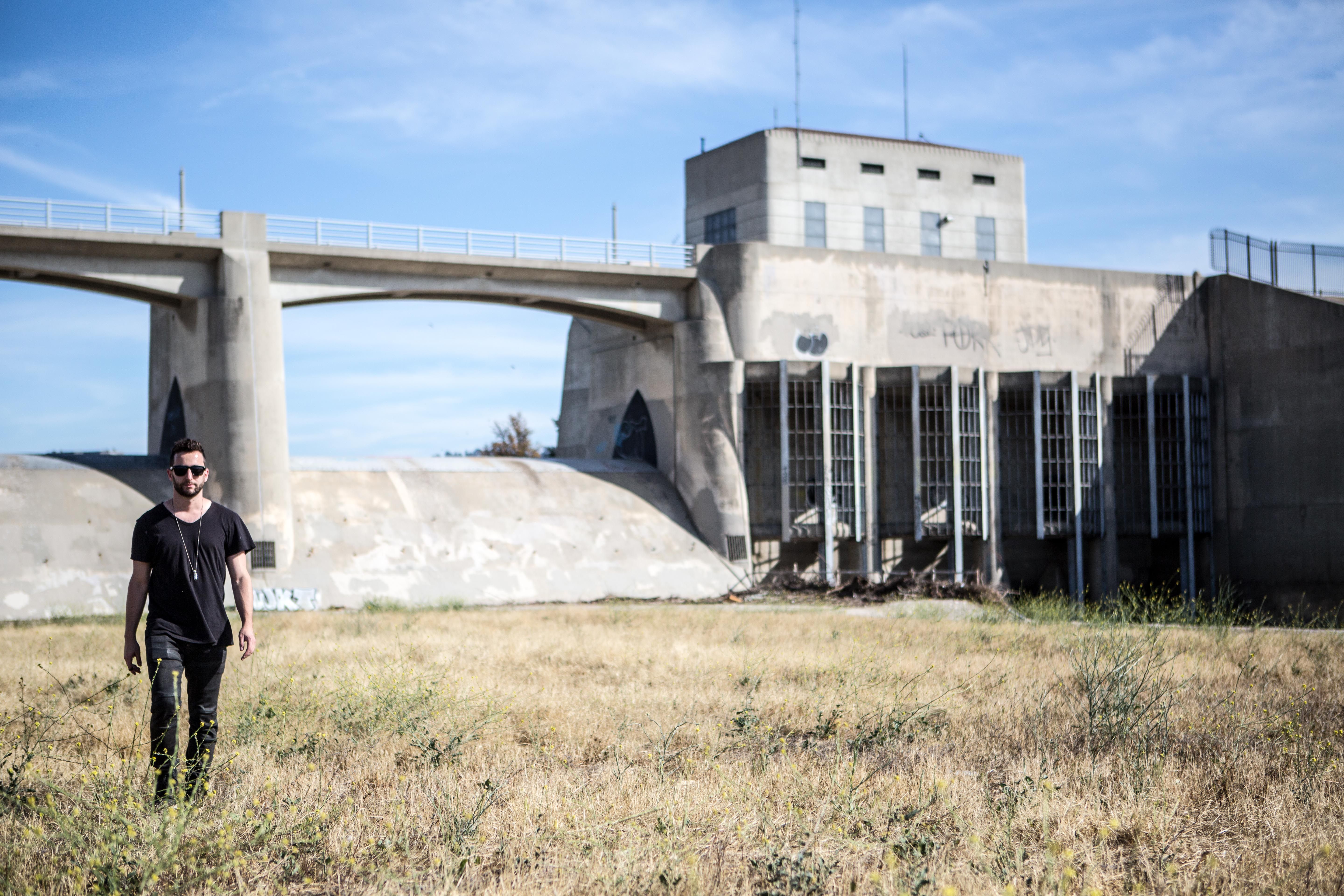 Can you describe your working process? Like, how you would begin a track : with a beat, a bassline or something else?
I wish a had a method or streamlined process. But it's honestly more chaos theory. I just mess around with a melody, beat or bassline and just add random things searching for that "aha moment". Sometimes it comes in minutes. Sometimes I search for days.
Do you think you have a signature sound?
I think my drums have a sort of signature sound because I make them in a unique way. When I started producing I didn't see any YouTube videos or take any classes. I was 100% self taught and had no friends making music. So being in a sort of bubble forces you to develop your own weird techniques that help you achieve a distinctive sound.
I think picking your own sound palette is key. Not relying on a sample bank or presets from a synth. I once spent two weeks looking for amazing samples from 100GB of sound packs. Once I made my own sound bank/pack essentially, I would only use that for my sounds. And really exploring synthesis beyond just messing with a filter cutoff or amp envelopes.
Turn knobs you're not supposed to. Find weird synths nobody's heard of before. Just think outside the box and find your own sound. Easier said than done but the journey should be enjoyable too.
Do you mix in the box or in hardware?
In the box. I'm not the best engineer. But I think once your ears develop and you start knowing how to layer sounds well and pick frequencies that don't clash, your music should sound good before a mixdown and master even.
What are your favourite plugins and why?
Reaktor because the possibilites are endless. Omnisphere because you have interestings sounds like a chair burning that you would never be able to create with a generic subtractive synth. Sound Toys for FX are top notch. They just sound amazing. NI Maschine to lay down drums; though I just got FXpansion's Geist 2 and its going to get heavy use for sure. Lexicon and Valhalla for Reverb.
And anything by U-he, as I don't think anybody's made software sound so convincing. And then I use a lot of random specific plugins nobody has heard of to get out of the box sounds. But for these speciality plugins, I encourage everybody to find their own random plugins. If you find some cool plugin some 18yr old kid wrote in his mom's basement, send him $5 and support!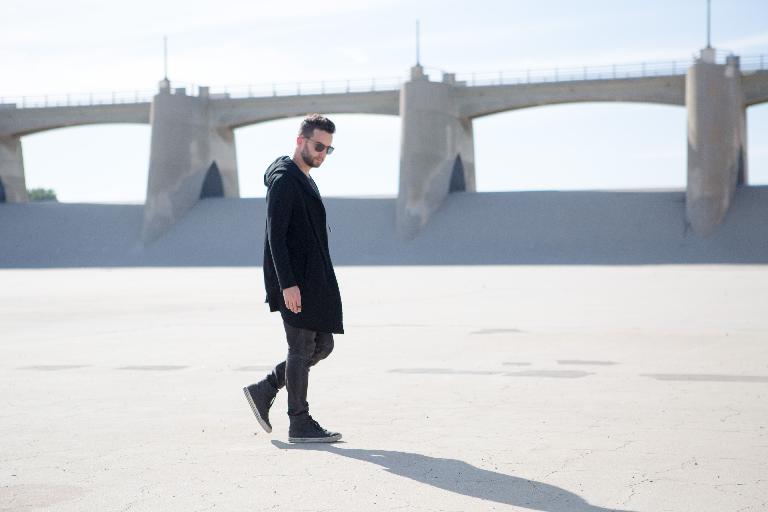 Do you prefer Dj'ing or producing, or are they both different sides of the same coin?
I love DJ'ing tracks I made in the studio and seeing the reaction for the first time. I don't necessarily think both are sides of the same coin. I think it's entirely possibly to do one without the other and vice versa. For me though, I love both. Most people assume I started off producing but I was actually learning to play vinyl records years before I ever started dabbling in production. I do think making a song is more reward than spinning music, however.
Do you think the internet has been good or bad overall for musicians? Obviously there are good and bad sides but what's your take on this?
GOOD. This music would never have become a global phenomenon without the internet. The plugins and tools that allowed kids to make records on their laptops coincided with the internet age.
And being able to reach a fanbase and market your music online independently would not be possible without the internet. I can complain about record sales all day long and how Spotify streams don't pay enough. Sure. But at the end of the day, would I be playing halfway across the world if it wasn't for the internet? No chance.
Where do you see the music industry going in terms of music streaming and people making a living? Is it going to get easier or harder to make money from a career in music?
I think society in general has decided that it's OK to pirate music and movies. And this is a battle not even worth fighting any more so I don't see that changing. We may have some model where Soundcloud actually pays artists if a song is used in a mix and the mix got enough statistics to warrant some ad money. But for us underground artists it will never be substantial enough. I think artists will continue to need to tour and play live.
But the good news is I think electronic music is here to stay. The video game and internet age have made electronic based "sounds" normal to all the kids growing up. And so I think electronic live acts are going to be the next rock bands. 3-4 guys on stage, playing their gear live, improvised. This is going to be more and more common. And people will increasigly see electronic acts in a concert settings as opposed to nightclubs. I think that's where we're heading.
What's coming up for you in 2017?
The next release will be an EP with Thugfucker for Cityfox that people have been waiting forever for. I promise it's coming. And I'm finishing loads of music at the moment, more than at any time in my life before. I have some EPs slated for some amazing labels and collabs with some incredible artists. But I will announce when the time is right.
What advice do you have for people wanting to get into production?
Just do it. I think if you're passionate about the creation process, you will end up spending a good chunk of your life doing it. You will be ok being in the studio and skipping some social events because it's something you just need to do. And if you're driven, there's nothing you can't learn. It's all about the journey of improvement. If you're doing it just to be famous, well… good luck!