Get the inside scoop on how the next big 1st-person survival horror game, "The Ritual on Weylyn Island", is being developed with Martin Sitter & Mark Stope of zemaGamez. You've got to see & hear this!
_________________
Update: The Ritual on Weylyn Island was Greenlit on September 18, 2014 - Just 13 days after being posted for green light!! Thanks to all macProVideo & AskAudio Mag peeps that voted on the game after this article. Your incredible support pushed us over the top in record time! Martin
_________________

Q: How would you describe your new game The Ritual on Weylyn Island in six words?

Mark Stope: A haunting first-person survival horror adventure game.

Q: Well, the trailer for the game looks really amazing. What inspired you to make a game in the horror genre?

Mark: We've always been fans of the horror genre in film and games. It is a game a lot of the guys working here at zemaGamez were keen to do. A few guys had mentioned survival horror which is in line with my background. And because I've worked in the film industry for many years I have a lot of film connections. One of them is award-winning horror film writer / Director Kody Zimmermann. So, it seemed like a great game to do.

Q: How long has the game been in development?

Martin Sitter: We started planning it before Christmas. We had a couple of things to finish with our mobile game, Coinz, first so we started working on it in January 2014. It's roughly a one year development cycle for this game.

Mark: We're hoping to have it finished this winter. Our release date will be determined with Steam's input. That's the platform we're first releasing it on.

Q: Why did you choose Steam as your platform? It seems to be a big departure from creating mobile games?

Martin: We did a lot of work for mobile and iOS which is in part due to my history of developing over 1,000 iOS apps so far. However, we found the mobile game market to be quite different from the education and utility apps we've previously made. And like everything in the App Store, it is getting really saturated. It's basically impossible to rise above the noise unless you have a huge marketing budget. There's hundreds of games being released every day on iOS. So rising above that is hard.
As we looked around for other opportunities, we looked for platforms that work with developers, support developers, and help them actually make money from their games. Steam was the one that really grabbed out attention. For us it was an easy choice to develop for Steam so that Mac, PC and Linux gamers can enjoy our game, but we still enjoy the benefits of a closed system when it comes to user acquisition and copy protection.
Mark: Steam also gives us creative freedom. Working on a platform like Steam has allowed us to push the envelope more artistically and creatively than we have been able to do in the past because we're dealing with desktop computers and not mobile devices. It's allowed us to up our game significantly and put a lot more resources into the environments and gameplay.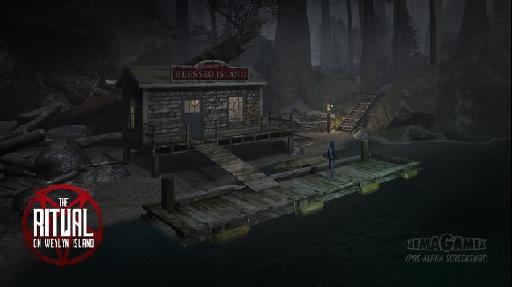 Q: What challenges did you face when developing for Steam versus mobile?

Mark: The amount of information you can push on desktop is a lot better than mobile. So, as we're developing we're trying to develop with as many features as we can, push the graphics, effects, lighting and shading as far as they can go. We want to get the most out of the added performance we can utilize on desktop. That comes with its own challenges just learning what the barriers are.

Martin: At the end of the day, Steam is a more demanding platform. People that play on Steam want to have top quality games. In fact, before you can get on Steam you have to go through the Greenlight process where the player community has to give you the thumbs up or not. If they say no, then you don't get on the Steam platform. Making a game of high caliber and quality is something we're very capable of doing, but it has meant that we have to up the ante from what we were doing for iOS. This game would be just as at home on Xbox or PlayStation as it is on Steam. Maybe one day it will be!

Q: How is the Greenlight process going for you?

Martin: Amazing! In our first week up on Greenlight we broke through into the top 100. Now we're ten days in and we're pushing into the mid 50s. Out of 2,030 games we're currently #57! But we're not in the clear yet, so I hope our macProVideo and AskAudio members that are also Steam Players will go vote for the game and help us clinch a top spot in Greenlight. We need you, so please help us out!

Here's a Gameplay trailer for The Ritual on Weylyn Island:
Q: What position do you need to reach for a game to go green?

Martin: Nobody knows as Steam doesn't publish those stats, but every time they Greenlight they approve between 50-75 games. So definitely you have to be in the top 50. But more than likely you have to be in the top 25 to ensure you get onto the Steam platform.

Mark: A good gauge of our submission so far are all the comments which have been overwhelmingly supportive and positive. We've had over 300 comments already, and so far the support from the Steam community itself has been incredible. It's a great sign.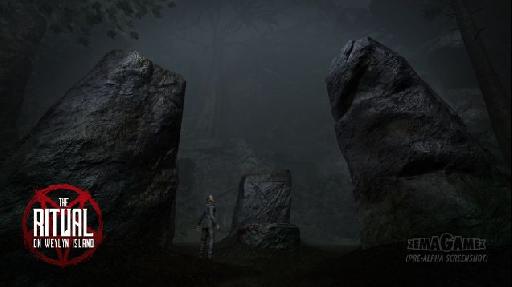 Q: What kind of gamer would be attracted to The Ritual of Weylyn Island?

Mark: There's no doubt the survival horror genre is popular right now. There's a lot of horror fans in general. So, giving people the opportunity to play through a horror environment is really appealing. It's like the next step up from watching a horror movie where you can immerse yourself in that environment and live through the process and the toil and torment yourself. What's almost more important is that fans of horror are true fans, they'll gladly eat up whatever they can get their hands on.

Also, we think gamers that like Silent Hill, early Resident Evil and Outlast will love The Ritual of Weylyn Island.

Q: The visuals are really gorgeous. Can you tell us about how you created these?

Mark: Most of the heavy lifting for modelling is done in Maya. We use ZBrush to pull normals and Photoshop for the texture work. A lot of it is being hand painted, too. There's actually a great interview on the zemaGamez blog with JB who is our main character modeller and animator.

Then within Unity itself we're pulling on a few other features. We use a lot of MoCap data for animations. We're using animation blending which allows us to use MoCap data when we have it. And if we don't, we can animate that ourselves and blend it through Unity with other MoCap data which allows us to fill in a lot of the blanks.

Q: While the visuals are amazing, the sound is phenomenally well done. It simply oozes atmosphere. Can you tell us how the music and sound effects came together?

Martin: Due in particular to my background, one thing we always concentrate on is sound. All of our games have top-quality sound. Our main sound designer, Allison Cociani, does great work and we're happy to have her back doing all the thematic and cinematic music in The Ritual on Weylyn Island. It's not just effects. There's all sorts of audio components that are used to set the atmosphere.
We also have some macProVideo staff doing some side-work to create the sound and foley effects. The graphics and visuals are one thing but we put just as much time, energy, effort and focus on the soundtrack to make this game killer from all perspectives.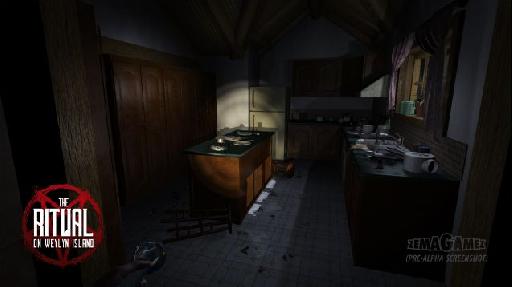 Q: Thanks. When will we know when The Ritual of Weylyn Island gets the green light?

Martin: It takes 30 days to go through the process and we're currently at day 10. We feel this is going smashingly well and we hope that Steam and the Greenlight community will see lots of value in our game and that we get green lit in the next round.

Q: What can our readers do to help you get Greenlit and therefore play the game itself?

Martin: If you're a Steam player, please go to Steam and vote for our game. The more comments, follows and yes votes we get, the higher we go in the standings and that'll help us get the game out there for the Steam community to play.

Q: What's coming up next?

Martin: We'll be posting our kickstarter in the coming weeks and we hope that'll get us more promotion and money through the door to help us finish the game.

Q: Good luck! I'm heading over to Steam to vote it up now and I can't wait to play The Ritual on Weylyn Island soon'¦