There's drawing apps aplenty available for iPhone. In this overview review, Elaine Ashburn gives 3 popular apps the 5-minute test to see how easy and powerful each one is.
After my frustration with the photograph-enhancing apps I downloaded last month, I decided to take another look at graphics apps. This time I went for drawing apps. I downloaded three of them.
Brushes

Draw Pad

Filterstorm

I gave each of them the five-minute test first. I wanted to see if I could figure out how to use them, what I could do in five minutes and what I thought of the general overall feel. I used my iPhone as the test vehicle because we all know smaller is better. Well, that's not necessarily the case when it comes to drawing apps, but I did get some interesting effects just using my fingers.

Brushes
Let's start with Brushes. This one is free.
On the surface this app seems simple enough. You get a crayon-box color palette and the ability to change the size of your crayon. You also get an eraser to either erase your mistakes or to use to draw into your picture. Both were pretty cool, although expected.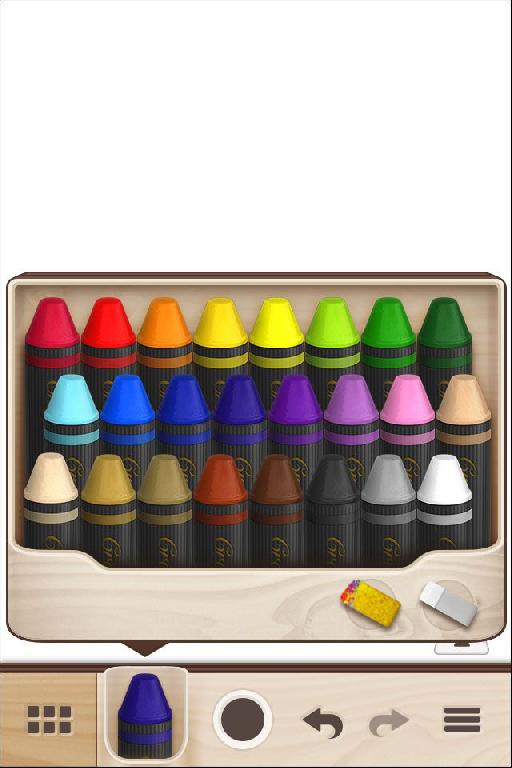 As I was playing around with the app, I noticed a three-line icon in the bottom nav, usually an indication of 'more' so I clicked on it and was pleasantly surprised when I had the ability to import a photo to use as a template. The app automatically changed the photo into an outline and I had the choice of four different thicknesses of outline to use. I chose the second to the thinnest.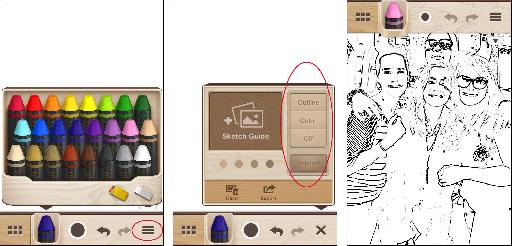 There were four 'tone' buttons on the bottom and I clicked on them to see what they would do. They adjusted the shade of the outline. On the lightest, the outline was barely visible and would probably disappear after coloring in the picture, much like a coloring book.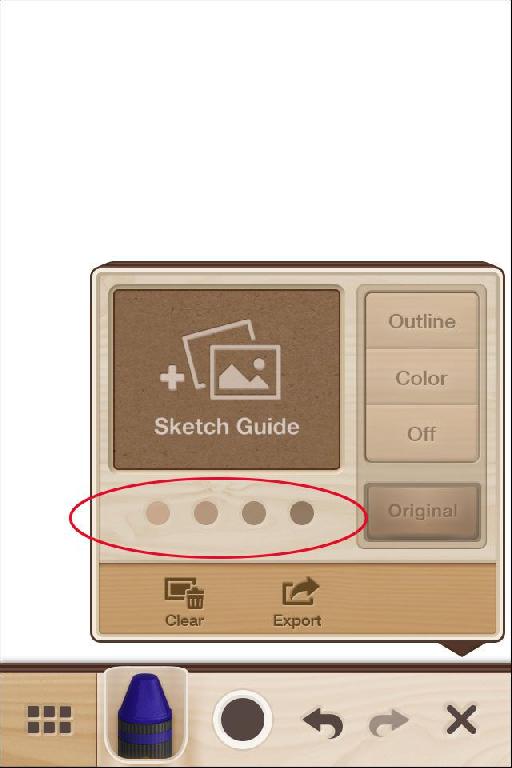 I went back to the darker outline and after blowing up the image, I used my forefinger to color in the outline. In order to get good coverage, I had to go over the area more than once, and aside from the fuzzy edges I got, I have to say, this was a fun app to play with. Here's my five-minute drawing.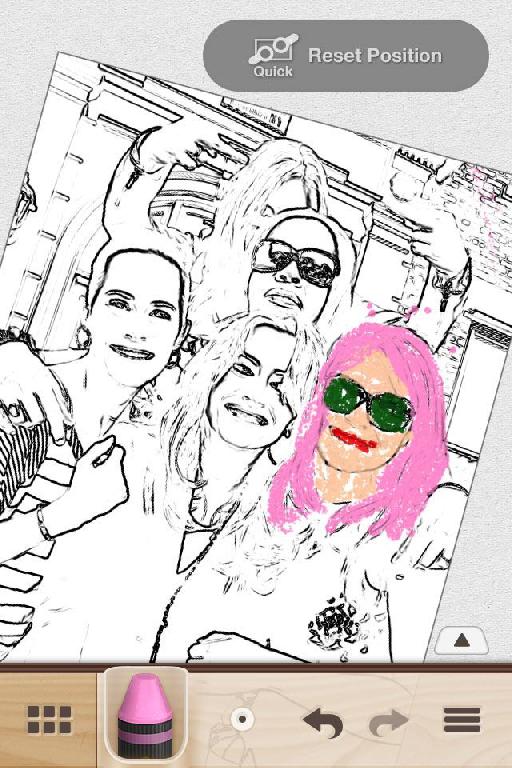 Draw Pad Pro
On to Draw Pad Pro. This app sells for $2.99.
Again, I gave it the five-minute test. It was frustrating at first because it made 'sketch books'. It let me name them, but I couldn't figure out what to do with them until I started clicking around to get inside. Each sketchbook holds eleven pages and you simply click on the page you want to work on.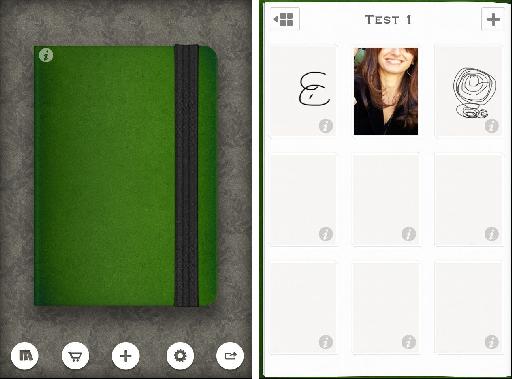 The center grouping of icons at the top, with their back, forward and trashcan symbols (that you see at first glance) also contain icons for line, color and importing a photograph to use as a template. I tried the outline first and drew myself a simple shape.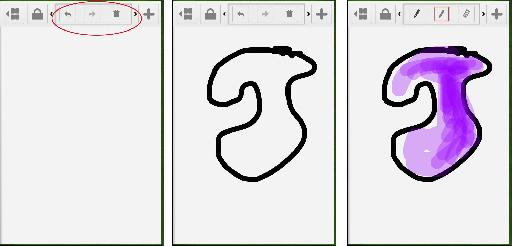 I colored it in using the colored-pencil icon next to it. It gave me twenty pre-set colors and the ability to change the shape of my brush from small to large. What I liked better about this app was that it gave me a very smooth edge, although much like Brushes, I had to go over my color to give it intensity.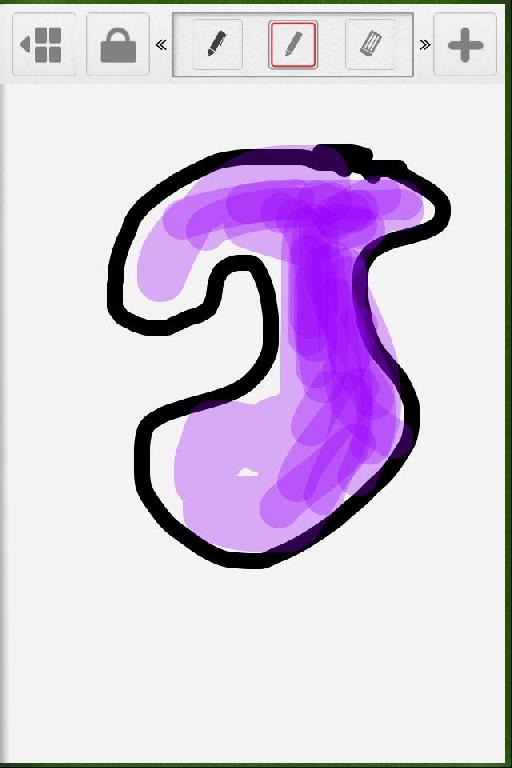 I decided to import a photo to see what that did.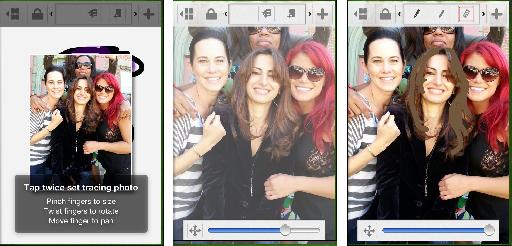 Unlike Brushes it brought in my photo as a photo, but with the ability to make it lighter until it almost disappeared.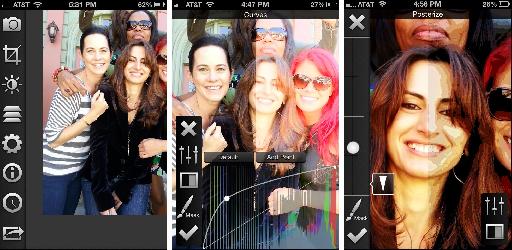 This allowed me to draw into it, much like I would in Photoshop. I noticed that after I drew into it I could still adjust the opacity of the photo, so in the end, I could bring it back to its full intensity.

This is my five-minute effort with Draw Pad Pro. For the money, I'd say this was a better investment…at least for me.
Filterstorm
Next up was Filterstorm. $3.99 on the App store.
I noticed right away that this was a much more sophisticated app. It contained a layer palette, as well as cropping, brightness and contrast and many, many filters including a red eye brush and a curves dialogue box. And I got some very interesting effects using the posterize filter.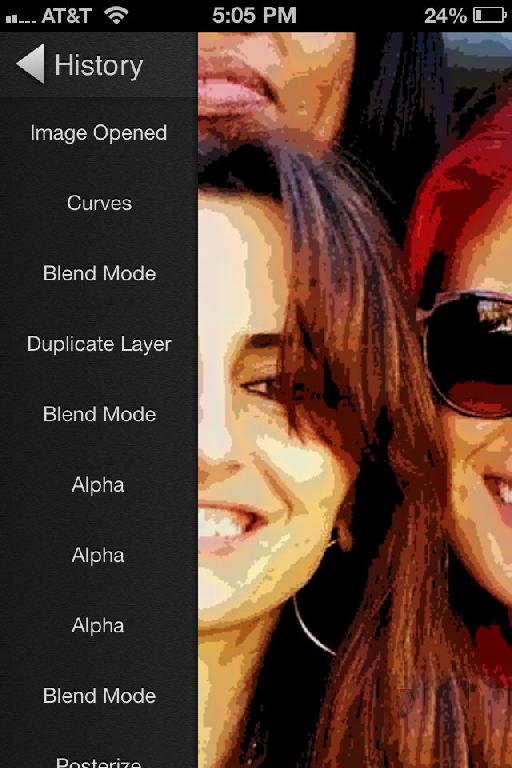 Playing around, I saw that it also had a history palette. I clicked on it to see if it accurately displayed what I had done…and it did.
And them, OMG, I discovered that it would let me add text to my image. (Image 17) And not just text…it allowed me a myriad of fonts, the ability to control color, opacity and positioning of my text all within the 2" x 3" screen.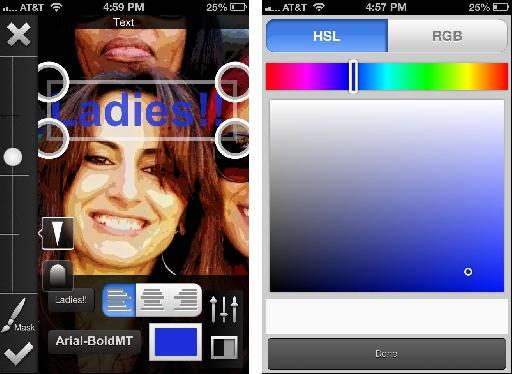 I have to say I'm in love.

I was at my five-minute mark when I discovered its ability to vignette and combine multiple exposures in the same image as well as letting me blur and sharpen my picture. I was playing with the crop tool when my timer went off.

What it didn't allow me to do though was to draw on my photo. But I decided to see if I could import my enhanced image, with the type on it, back into the Draw Pad Pro app. It let me.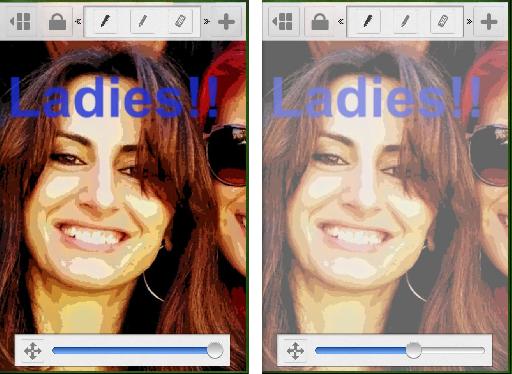 Of course I wanted to duplicate my earlier efforts of drawing into my image, so once again I created hair on my friend Maia, using both a wide-brushed, colored pencil tool and the line tool. I haven't had this much fun in years.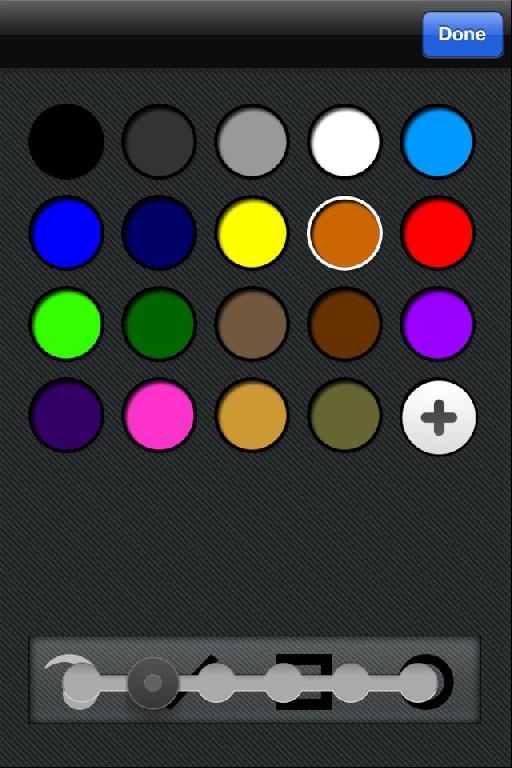 Here is my finished five-minute image using both Draw Pad Pro and Filterstorm. It looks to me that for $7.00 I have found two apps that will duplicate what my much more expensive Photoshop program does. Shh. I guess we'd better not tell Adobe :)


Enjoy drawing on your iPhone!