Everyone knows Apple's iOS App store has been a runaway success since it's launch. Everyone wants to create the next big iApp success story. But almost everyone believes you need to be able to program
Todo el mundo sabe iOS de Apple App Store ha sido un gran éxito desde su lanzamiento. Todo el mundo quiere crear el próximo gran historia de éxito iApp. Sin embargo, casi todo el mundo cree que necesita para ser capaz de programar y el montaje de la aplicación en XCode en primer lugar, ¿verdad? Mal! Ahora, cualquier persona puede crear su propia aplicación iOS para la App Store, que estará disponible para millones de clientes potenciales. El uso de AppOmator sencilla interfaz gráfica de usuario se puede construir un iPhone o iPad con facilidad y sin escribir una sola línea de código.
Para los músicos y DJ este medio se puede liberar tus álbumes
01 - Introducción
Making an Album App is not only a cool thing to do, it also provides Copy Protected versions of your music to your fans! Because all Apps must be downloaded from the App Store to your device, there's virtually zero piracy of Apps, which means wrapping your songs in an App is an excellent way to copy protect them.

Best of all AppOmator is a very cool tool and makes creating iPhone and iPad Apps a breeze.
02 - Descripción de la aplicación
This app consists of three menus. A splash screen (when you launch the app), the Main Menu and the Track List.

03 - Descripción general Cronología
AppOmator has tracks (like in Final Cut, Logic, Garageband, etc). Each track has a Timeline which you can place your audio, video or even still images in.

04 - Trabajar con marcadores
For DJ Mixes, this feature rocks. Imagine a DJ Mix which is 40 minutes long. In a Timeline you can create Markers which allow you to jump to the different parts of the mix directly from a menu button or using the Next/Previous Transport controls. Adding and deleting markers is very intuitive.

05 - Botones de saltar a los marcadores
Buttons have targets, that they can "jump" to. This means any button in a menu can jump to another menu, a track, and even better a marker within a track.

06-Interactiva Música
Ahora que usted ha visto los conceptos básicos de cómo crear una aplicación de un IOS para su banda, puedes ver los Sample Player audiobase.com como un ejemplo libre de cómo un tambor Sampler iOS aplicación fácilmente creados utilizando appOmator.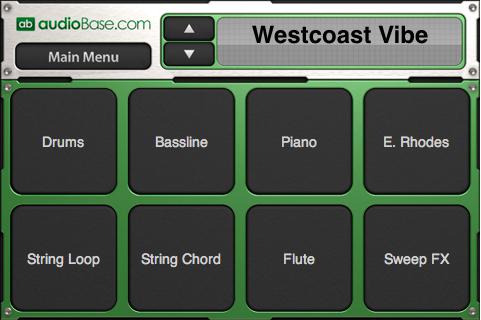 07 - Aplicaciones de Calidad Obtenga En
Proceso de aprobación de aplicaciones de Apple se están reduciendo. No dejes que eso te desanime, aunque! Echa un vistazo a este vídeo de consejos sobre cómo utilizar las características adicionales de AppOmator puede ayudar a la vela de la aplicación a través del Proceso APROBACIÓN de la aplicación.
Recuerde que hacer su mirada de la aplicación lo más profesional posible le dará una mejor oportunidad de ser visto y descargado. Hacer uso de Photoshop para el diseño profesional de botones y gráficos que buscan para sus menús, utilice las funciones AppOmator la Galería para una gran muestra de diapositivas hermoso mirar ... Poner el tiempo extra en el diseño de su aplicación antes de la construcción que puede ayudar a hacer que brille en la App Store!
Para más información sobre aplicaciones de la construcción con AppOmator ver toda la gama de videos tutoriales gratis aquí .
Se puede descargar de forma gratuita aquí AppOmator
Deja un comentario a continuación para conectar a su aplicación appOmator diseñada por debajo o en hacer cualquier pregunta ... y sobre todo disfrutar de la creación de su Aplicaciones iOS!