Everyone knows Apple's iOS App store has been a runaway success since it's launch. Everyone wants to create the next big iApp success story. But almost everyone believes you need to be able to program
همه می دانند IOS APP فروشگاه اپل از زمان راه اندازی آن شده است یک موفقیت فراری. هر کس می خواهد برای ایجاد بزرگ بعدی iApp داستان موفقیت است. اما تقریبا همه بر این باور شما باید قادر به برنامه نویسی و مونتاژ APP برای اولین بار در Xcode متعلق به ، درست است؟ اشتباه است! در حال حاضر هر کسی می تواند خود را IOS APP برای فروشگاه app که در دسترس خواهد بود به میلیون ها تن از مشتریان بالقوه ایجاد کنید. با استفاده از AppOmator ساده رابط کاربر گرافیکی شما می توانید آی فون یا APP اپل با سهولت و بدون نوشتن یک خط از کد ساخت.
برای نوازندگان و دی جی است این به این معنی شما می توانید آلبوم های خود را آزاد
01 -- مقدمه
Making an Album App is not only a cool thing to do, it also provides Copy Protected versions of your music to your fans! Because all Apps must be downloaded from the App Store to your device, there's virtually zero piracy of Apps, which means wrapping your songs in an App is an excellent way to copy protect them.

Best of all AppOmator is a very cool tool and makes creating iPhone and iPad Apps a breeze.
02 -- بررسی اجمالی APP
This app consists of three menus. A splash screen (when you launch the app), the Main Menu and the Track List.

03 -- بررسی اجمالی گاهشمار
AppOmator has tracks (like in Final Cut, Logic, Garageband, etc). Each track has a Timeline which you can place your audio, video or even still images in.

04 -- کار با مارکرهای
For DJ Mixes, this feature rocks. Imagine a DJ Mix which is 40 minutes long. In a Timeline you can create Markers which allow you to jump to the different parts of the mix directly from a menu button or using the Next/Previous Transport controls. Adding and deleting markers is very intuitive.

05 -- دکمه های پرش به مارکرهای
Buttons have targets, that they can "jump" to. This means any button in a menu can jump to another menu, a track, and even better a marker within a track.

06 - تعاملی نرم افزار موسیقی
حالا شما اصول اولیه برای ایجاد نرم افزار IOS برای گروه خود را دیده ام ، چک کردن نرم افزار پخش نمونه audiobase.com به عنوان مثال آزاد چگونه طبل نمونه IOS APP به راحتی با استفاده از ایجاد appOmator.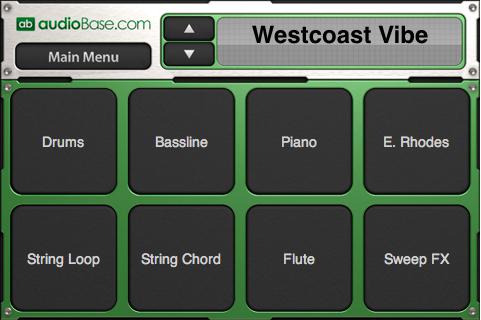 07 -- نرم افزار کیفیت گرفتن در
روند تصویب APP اپل گرفتن سخت تر است. اجازه ندهید که شما از سر باز کردن هر چند نه! این ویدیو برای راهنمایی در مورد چگونه با استفاده از ویژگی های اضافی در AppOmator می تواند بادبان APP خود را از طریق فرآیند Aproval APP کمک کند.
به یاد داشته باشید که نگاه APP خود را به عنوان امکان پذیر حرفه ای آن را شانس بهتر بودن متوجه شده و دریافت شده به شما بدهد. را استفاده از فتوشاپ برای طراحی حرفه ای دنبال دکمه و گرافیک برای منوهای شما ، استفاده از ویژگی های گالری AppOmator به بزرگ نشان می دهد کشویی زیبا به دنبال... قرار دادن وقت اضافی به طراحی برنامه خود را قبل از ساخت آن می تواند کمک به آن را در فروشگاه App بدرخشد!
برای اطلاعات بیشتر در مورد برنامه های کاربردی ساختمان با استفاده از AppOmator بررسی طیف کامل از فیلم های آموزش آزاد در اینجا.
شما می توانید AppOmator رایگان دانلود نمائید
رها یک نظر در زیر لینک به appOmator APP خود را طراحی شوید و یا به درخواست هر گونه سؤال... و بیشتر از همه لذت بردن از ایجاد نرم افزار IOS خود!