Everyone knows Apple's iOS App store has been a runaway success since it's launch. Everyone wants to create the next big iApp success story. But almost everyone believes you need to be able to program
Chacun sait d'Apple App Store iOS a été un succès fulgurant depuis son lancement. Tout le monde veut créer la prochaine grande histoire de succès iApp. Mais presque tout le monde croit que vous devez être en mesure de programmer et d'assembler un App dans XCode d'abord, non? Faux! Maintenant, n'importe qui, peuvent créer leurs propres applications IOS pour l'App Store qui sera disponible à des millions de clients potentiels. Utiliser AppOmator de l'interface utilisateur graphique simple, vous pouvez construire un iPhone ou iPad App avec aisance et sans écrire une seule ligne de code.
Pour les musiciens et DJ, cela signifie que vous pouvez libérer votre album
01 - Introduction
Making an Album App is not only a cool thing to do, it also provides Copy Protected versions of your music to your fans! Because all Apps must be downloaded from the App Store to your device, there's virtually zero piracy of Apps, which means wrapping your songs in an App is an excellent way to copy protect them.

Best of all AppOmator is a very cool tool and makes creating iPhone and iPad Apps a breeze.
02 - Aperçu App
This app consists of three menus. A splash screen (when you launch the app), the Main Menu and the Track List.

03 - Présentation Chronologie
AppOmator has tracks (like in Final Cut, Logic, Garageband, etc). Each track has a Timeline which you can place your audio, video or even still images in.

04 - Travailler avec des marqueurs
For DJ Mixes, this feature rocks. Imagine a DJ Mix which is 40 minutes long. In a Timeline you can create Markers which allow you to jump to the different parts of the mix directly from a menu button or using the Next/Previous Transport controls. Adding and deleting markers is very intuitive.

05 - Boutons Saut de marqueurs
Buttons have targets, that they can "jump" to. This means any button in a menu can jump to another menu, a track, and even better a marker within a track.

Musique Applis 06-Interactive
Maintenant que vous avez vu les bases de la façon de créer une application d'un IOS de votre bande, consultez le lecteur d'échantillon audiobase.com comme un exemple de la façon dont une gratuite à rythme Sampleur iOS facilement être créés à l'aide appOmator.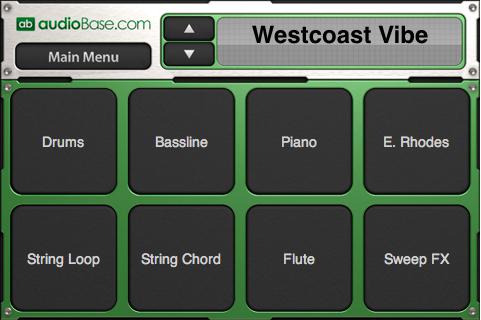 07 - Qualité Get In Apps
Processus d'approbation d'Apple App se resserre. Ne vous laissez pas rebuter si! Regardez cette vidéo pour obtenir des conseils sur la façon dont l'utilisation des fonctions supplémentaires en AppOmator peut aider votre voile App travers le Processus Aproval App.
Rappelez-vous que la prise de votre look App aussi professionnel que possible lui donnera une meilleure chance d'être remarqué et téléchargés. Faire usage de Photoshop de concevoir les boutons professionnels à la recherche et de graphiques pour vos menus, utilisez les fonctions Galerie AppOmator à grande belle diaporamas regarder ... Mettre le temps supplémentaire dans la conception de votre application avant de l'immeuble peut aider à faire briller sur l'App Store!
Pour plus d'informations sur les applications de construction utilisant AppOmator consulter la gamme complète des tutoriels vidéos gratuitement ici .
Vous pouvez télécharger gratuitement ici AppOmator
Laissez un commentaire ci-dessous un lien vers votre App appOmator conçus en dessous ou à poser des questions ... et surtout de profiter de la création de vos applications iOS!