Everyone knows Apple's iOS App store has been a runaway success since it's launch. Everyone wants to create the next big iApp success story. But almost everyone believes you need to be able to program
Todo mundo sabe iOS da Apple App Store tem sido um grande sucesso desde o seu lançamento. Todo mundo quer criar a próxima história de sucesso grande IAPP. Mas quase todos acreditam que você precisa para ser capaz de programar e montar um App no ​​XCode primeiro, certo? Errado! Agora qualquer um, pode criar sua própria App iOS para a App Store, que estará disponível a milhões de potenciais clientes. Usando AppOmator de interface gráfica simples você pode construir um iPhone ou iPhone App com facilidade e sem escrever uma única linha de código.
Para músicos e este DJ significa que você pode liberar o seu Álbuns
01 - Introdução
Making an Album App is not only a cool thing to do, it also provides Copy Protected versions of your music to your fans! Because all Apps must be downloaded from the App Store to your device, there's virtually zero piracy of Apps, which means wrapping your songs in an App is an excellent way to copy protect them.

Best of all AppOmator is a very cool tool and makes creating iPhone and iPad Apps a breeze.
02 - Visão geral App
This app consists of three menus. A splash screen (when you launch the app), the Main Menu and the Track List.

03 - Visão geral Timeline
AppOmator has tracks (like in Final Cut, Logic, Garageband, etc). Each track has a Timeline which you can place your audio, video or even still images in.

04 - Trabalhando com Marcadores
For DJ Mixes, this feature rocks. Imagine a DJ Mix which is 40 minutes long. In a Timeline you can create Markers which allow you to jump to the different parts of the mix directly from a menu button or using the Next/Previous Transport controls. Adding and deleting markers is very intuitive.

05 - Botões Saltar para Markers
Buttons have targets, that they can "jump" to. This means any button in a menu can jump to another menu, a track, and even better a marker within a track.

06-Interativo Apps Música
Agora você já viu o básico de como criar um app iOS um para sua banda, confira o Jogador Amostra audiobase.com como um exemplo de como um livre Tambor Sampler iOS app ser facilmente criados usando appOmator.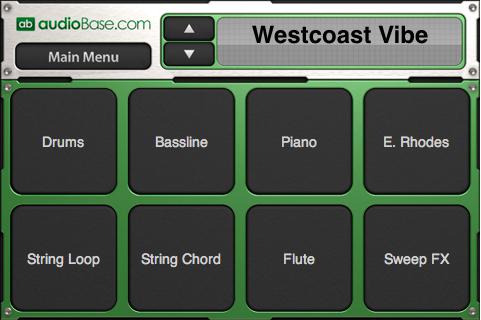 07 - Qualidade Apps Get In
Processo de Aprovação da Apple App está ficando mais apertado. Não deixe que lhe fora colocada embora! Confira este vídeo para obter dicas sobre como usar os recursos extras na AppOmator pode ajudar a sua vela App através do Processo Aproval App.
Lembre-se que fazer o seu olhar App tão profissional quanto possível dar-lhe uma melhor chance de ser notado e baixadas. Fazer uso de Photoshop para design profissional botões olhando e gráficos para os seus menus, usar os recursos AppOmator Galeria de belas apresentações de slides grande procura ... Colocar o tempo extra para projetar sua App antes de construí-lo pode ajudar a torná-lo brilhar na App Store!
Para mais informações sobre aplicativos prédio usando AppOmator confira toda a gama de vídeos tutoriais gratuitos aqui .
Você pode baixar gratuitamente aqui AppOmator
Deixe um comentário abaixo o link para a sua App appOmator projetada abaixo ou para fazer qualquer pergunta ... e acima de tudo gostam de criar seu iOS Apps!