Let's face it: Logic Pro is as deep as it's ever been, which means there are always some essential production tips you may not have come across before. Here are 5 workflows to add to your repertoire.
There is an undeniably large group of us with Logic Pro these days. If you own Apple hardware it's the obvious choice for 'in the box' production and it's fast becoming the standard in many areas of the industry.
Due to this growing contingent of Logic enthusiasts, I thought I'd help out and drop a few handy mixing and workflow-related tips that you can use in just about any project. Here goes...
Tip 1 - Parallel Processing
When it comes to mixing projects entirely in Logic Pro this has to be right up there. Parallel processing is just such an important technique and Logic makes things pretty straightforward even for the beginner.
You can go with the traditional route (excuse the pun!) and send all your tracks to a group and then use the auxiliary sends to send them to a second, parallel bus. This can be a little convoluted and although it gives you the freedom to use any processor, some may find the learning curve a little steep here.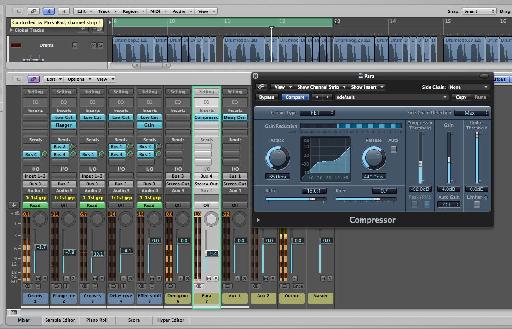 A traditional Parallel processing set up.
Many of Logic's plug-ins feature a hidden mix feature that can be accessed in the lower part of their interface. When these plug-ins are used as inserts you can use this mix feature to create instant parallel effects.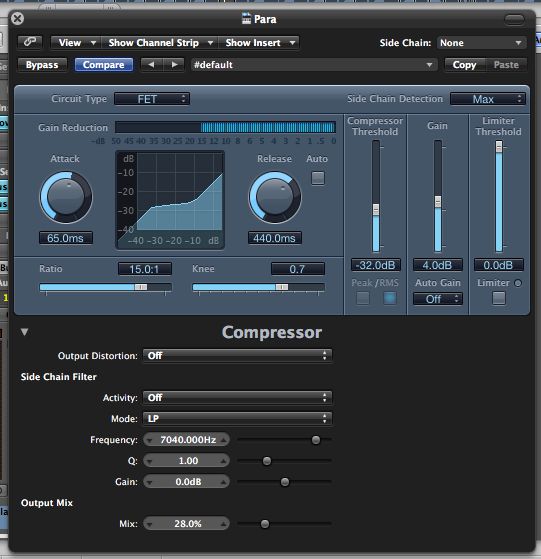 Using Logic's Compressor mix function to create a fast parallel mix.
Try this with Logic's compressor to produce super quick parallel compression on the fly with no routing headaches.
[Check out this article on Parallel Compression in Logic Pro for more info - Ed]
Tip 2 - In-Line Time Stretching
Another lifesaver during busy sessions is Logic's 'In Line' time stretching function. This basically means you can perform time stretching right within your arrange window without going to the Time and Pitch machine, or worse, a third party app.
Simply grab any of your audio parts as if you were going to change its length and hit the Option key. You should see the icon change into a little waveform symbol. You can now stretch or compress your audio by changing the length of the part.

This is useful in so many scenarios but is perfect for getting drums into line or syncing a vocal part during a remix. No more lengthy calculations: drag and drop stretching is here.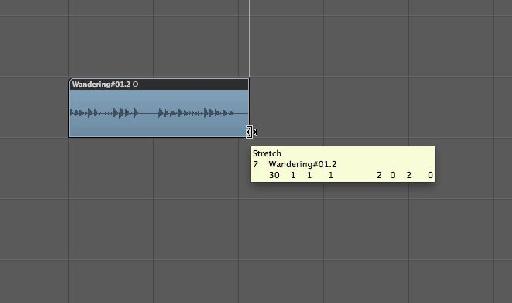 Some audio being time-stretched.
Tip 3 - Super Fast Low Latency Mode
Logic's Low Latency mode is simply a godsend and allows us to record synth or drum parts with next to no delay. This is especially useful in the middle of a busy project and can turn a frustrating impossibility into something tangible.

Activating Logic's low latency mode.
The Low Latency mode works by temporarily switching off latency inducing processes and does a very good job of making things a whole lot tighter. The key to using this (oh dear, another pun) is assigning it to a shortcut, or even better, a foot pedal. This way you can access it at lighting speed.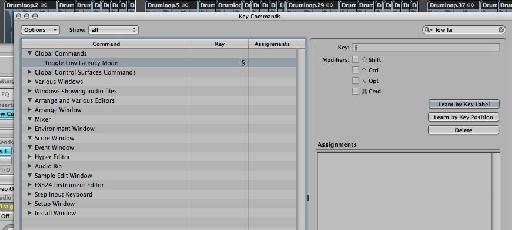 Assigning a key command cut to speed things up.
Tip 4 - Bounce In Place
'Bounce in Place' simply allows you to bounce any region that's in your arrange page in and place it back in your arrangement in the correct location on its own audio track. Simply select your part hit 'Bounce in Place', tick a few simple options and your new part is ready for you on a new track, effects and all!
This can be great for pulling a small edit from a timed loop and turning it into a new piece of audio ready for further mangling. This makes any processing totally non destructive and risk free.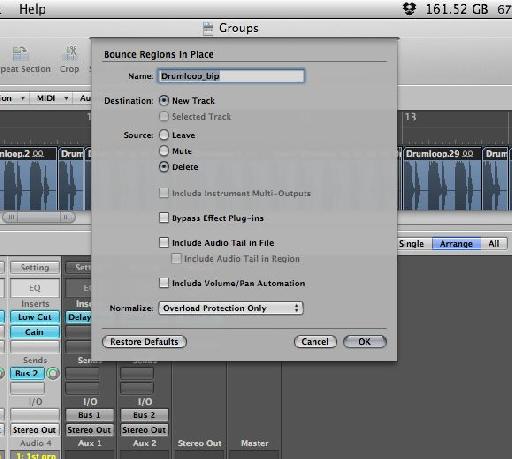 Bouncing in place can be a lifesaver in a busy session.
Tip 5 - Analyze This
Of course most of you will be used to using Logic's Equalizers (in both standard and Linear Phase flavors) but it amazes me how many of my students don't realize they are actually very capable spectrum analyzers.
By hitting the analyze button on the left of either EQ plugin you get instant visual feedback about your audio's frequency content. You can also change the resolution and speed of the display. This is a useful tool in any mix whether you use the EQ section or not!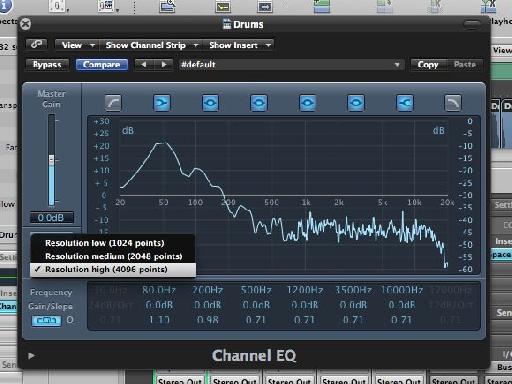 Using the EQ as an analyzer gives you a brand new mix tool.
Need for more? Check out more Logic articles here on The Hub and definitely satisfy your hunger with the Logic 304: Logic TNT 3 Reloaded tutorial - packed full of advanced tips and tricks.