There's a common need amongst producers and bands who use Logic Pro: to record the click track to an audio file. Apple Certified Trainer, Rounik Sethi shares a quick and dirty 5 minute solution.
Theres eine exzellente Auswahl an Drum-Synths und Drum-Instrument-Plug-Ins gibt, nicht nur für electronica, aber für Akustik-und Gitarren-Rock und Pop. Dies macht es durchaus möglich, Ihre eigenen Drum-Patterns mit den meisten Schnickschnack, Feinheiten und Nuancen, die einen echten Schlagzeuger auf den Tisch bringt Programm. Und während das ist toll, wenn youre skizzieren eine Anordnung im Studio, beim Live-Spiel oder die Aufnahme Ihres letzten Song, ihren mehr als wahrscheinlich, youll wollen einen echten, menschlichen 'stick twirling Schlagzeuger zu verlassen haben.
Ive noch ein Drum-Plug-in, dass Sticks mittleren Leistungsbereich drehen kann. Ihr Schlagzeuger kann wirbeln Stöcke, nicht wahr?

Es ist immer häufiger für einen Schlagzeuger in den letzten Drum-Parts im eigenen Studio der Ferne erfassen. In diesem Fall werden Sie am Ende Senden Sie Ihren Song per Post oder über das Netz. Und theres eine Anfrage theyre sicher gestellt in. .. eine Click-Spur entlang zu spielen. Dies ist nicht nur nützlich, wenn sie mit einer anderen DAW für Sie, aber ist unerlässlich, wenn Ihr Lied enthält Tempowechseln.

In diesem Artikel auch einen Blick auf eine überraschend schnelle und einfache Möglichkeit, ein Schlagzeuger freundlich Click-Track in Logic Pro ein paar einfachen Schritten erstellen ...

Schritt 1 - Starten Sie mit einem Projekt
Im mit einem Projekt, bei dem das Tempo beginnt bei 89,9921 (das am weitesten verbreitete und beliebteste Tempi) und endet bei 98 bpm.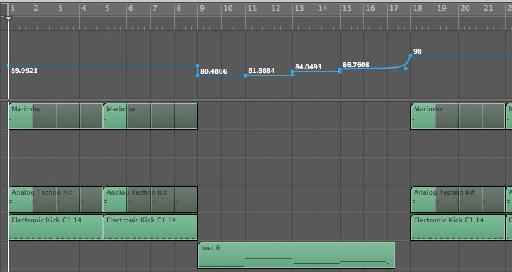 Schritt 2 - Klicken Sie auf Track-On
Schalten Sie den Logics Klicken Sie im Transport Bar oder per Tastaturbefehl, wenn youve verpflichtet es in den Speicher.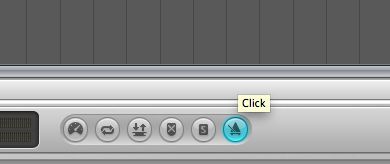 Schritt 3 - Bounce-Optionen
In diesem Fall möchte ich den Click-Track als separate Audio-Datei (mixed in der ganzen Song) bounce. Entweder schalten Sie alle Tracks in der Arrange-Bereich durch Klicken swiping die Spur stumm schaltet oder schalten Sie alle Regionen.
Wählen Sie Datei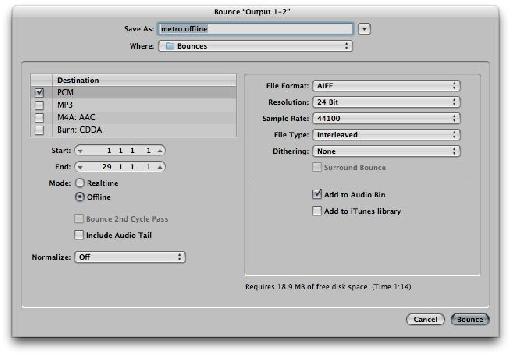 Hit the Bounce-Taste einmal youre bereit.
Schritt 4 - Überprüfen Sie die Bounce
Es ist immer eine gute Idee, um die Datei zu überprüfen, bevor Sie es an jemanden senden.
Öffnen Sie die Bin (B auf der Tastatur) und Sie sollten die Click-Track Datei, die Sie prallte dort zu sehen. Ziehen Sie es in einen leeren Raum in der Arrange Flächen-und Zeilenkameras es mit dem Start des Projekts, oder wo auch immer Sie wählen, von bounce.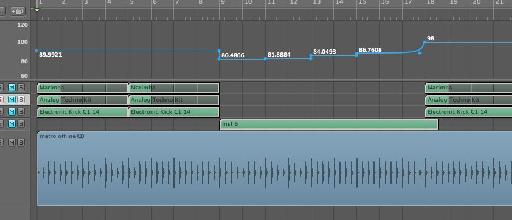 Sie sollten in der Lage, aus der Wellenform sehen, ob andere Töne wurden fälschlicherweise auf die Click-Track-Datei, ohne zuzuhören zurück, es prallte.
Und das ist alles dort ist zu ihm. Sie haben jetzt ein Click-Track als Audio-Datei an einen Schlagzeuger zu senden.