There's a common need amongst producers and bands who use Logic Pro: to record the click track to an audio file. Apple Certified Trainer, Rounik Sethi shares a quick and dirty 5 minute solution.
Theres una excelente variedad de sintetizadores de tambor y el tambor instrumento plug-ins por ahí, no sólo para la electrónica, pero para la guitarra acústica y basada en rock y el pop. Esto hace que sea muy posible que el programa de su propia patrones de batería con la mayoría de las complejidades de bajo coste, y los matices que un baterista real trae a la mesa. Y si bien eso es grande cuando youre esbozar un acuerdo en el estudio, al jugar en vivo o grabación de su última canción, sus más de youll probable es que desee tener una real, humana "palo girando" el baterista que puede confiar.
He encontrado aún un tambor de plug-in que puede girar palos de rendimiento medio. Su batería puede girar palos, ¿verdad?

Cada vez es más común para un baterista para grabar las partes de batería final en su propio estudio a distancia. En este caso, va a terminar su canción enviarlos por correo o en la red. Y theres una solicitud theyre seguro de poner pulg .. haga clic en una pista para jugar a lo largo de. Esto no sólo es útil si está utilizando una aplicación de audio diferentes a usted, pero es esencial para que su canción contiene los cambios de tempo.

En este artículo también echar un vistazo a una forma sorprendentemente rápida y fácil de crear un ambiente baterista haga clic en la pista en Logic Pro a un par de sencillos pasos ...

Paso 1 - Comience con un proyecto
Estoy utilizando un proyecto donde el tempo se inicia en 89.9921 (la más común y popular de ritmos) y termina en 98 latidos por minuto.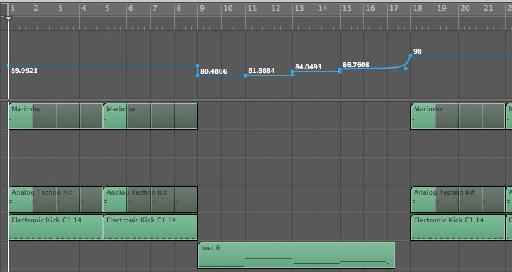 Paso 2 - Haga clic en la pista en
A su vez en la Lógica Haga clic en la barra de transporte o por medio de comando de teclado que si has aprendido de memoria.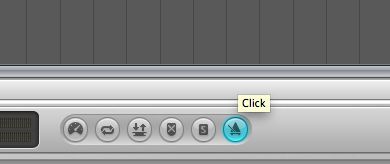 Paso 3 - Opciones de rebote
En este caso quiero hacer rebotar la pista, haga clic en un archivo de audio por separado (mezcla de la canción entera). O bien silenciar todas las pistas en el área Organizar por click-deslizar los interruptores de silencio de pista o silenciar todas las regiones.
Seleccione Archivo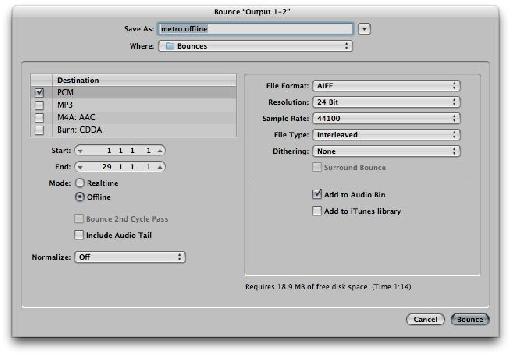 Pulse el botón de rebote una vez que estés listo.
Paso 4 - Revise el rebote
Es siempre una buena idea para comprobar el archivo antes de enviar a alguien.
Abra la Papelera (B en el teclado) y usted debería ver el archivo haga clic en la pista que rebotó allí. Arrastre en un espacio vacío en el área Organizar y una línea que con el inicio del proyecto, o dondequiera que usted eligió pasar de una.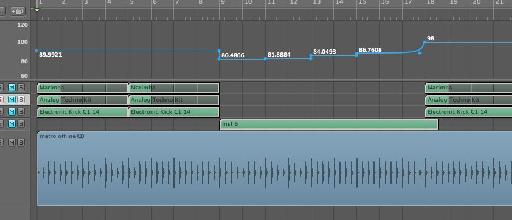 Usted debe ser capaz de ver desde la forma de onda, si cualquier otro sonido han sido erróneamente rebotó en el archivo, haga clic en la pista sin tener que escuchar de nuevo a él.
Y eso es todo lo que hay que hacer. Ahora tiene una pista de como un archivo de audio para enviar a un baterista.