ایجاد یک درامر دوستانه صوتی آهنگ کلیک کنید ، در منطق نرم افزار
There's a common need amongst producers and bands who use Logic Pro: to record the click track to an audio file. Apple Certified Trainer, Rounik Sethi shares a quick and dirty 5 minute solution.
تاپیک محدوده عالی از synths درام و درام دستگاه plug - in های خارج وجود دارد ، نه فقط برای الکترونیک است ، اما برای آکوستیک و گیتار مبتنی بر راک و پاپ. این باعث می شود آن را کاملا ممکن است به برنامه الگوهای طبل خود را با بسیاری از زواید ، پیچیدگیهای و تفاوت های ظریف که یک درامر واقعی به ارمغان می آورد به جدول. و در حالی که نقل قول های بزرگ هنگامی که شما طرح ریزی ترتیب در استودیو ، هنگام پخش زنده و یا ضبط ترانه نهایی خود را ، خود را بیش از شما به احتمال زیاد به واقعی ، بشر چوب twirling درامر به تکیه بر.
سلام هنوز برای پیدا کردن درام پلاگین است که می تواند به میله های میانی عملکرد چرخش. درامر شما می توانید چوب ، چرخش به راست؟

این تبدیل شدن به شایع تر برای یک درامر در بخش درام نهایی ضبط در استودیو خود را از راه دور. در این حالت شما در نهایت ارسال آنها را آهنگ خود را از طریق پست حلزون و یا بیش از خالص. و یکی از درخواست آنها خاصی برای قرار دادن وارد تاپیک.. یک کلیک مسیر بازی به همراه. این نه تنها مفید باشد اگر آنها با استفاده از یک ادم کند و تنبل های مختلفی را برای شما است ، اما ضروری است در صورتی که آهنگ خود را حاوی تغییرات سرعت است.

در این مقاله به خوبی نگاهی بسیار سریع و آسان راه را برای ایجاد یک درامر دوستانه را کلیک کنید آهنگ در منطق طرفدار زن و شوهر از مراحل ساده...

مرحله 1 -- شروع با یک پروژه
IM با استفاده از یک پروژه که در آن سرعت 89.9921 (که شایع ترین و محبوب از tempos) شروع می شود و پایان می رسد تا در 98 ضربان.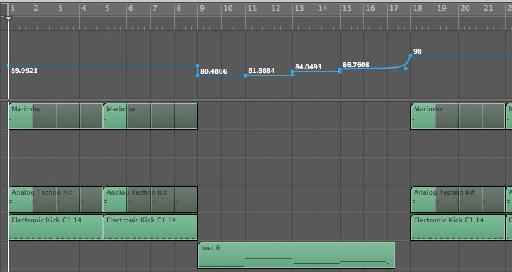 مرحله 2 -- کلیک کنید آهنگ در
بر روی کلیک کنید منطق را روشن کنید در نوار حمل و نقل و یا از طریق فرمان کلید اگر youve متعهد به حافظه.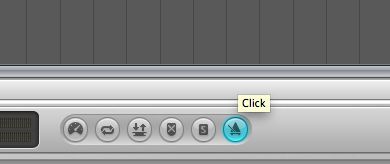 مرحله 3 -- گزینه های گزاف گویی
در این مورد من آرزو می کنم به گزاف گویی مسیر به عنوان یک فایل صوتی جداگانه (مخلوط را به کل آهنگ) کلیک کنید. یا تمام آهنگ ها در منطقه ترتیب با کلیک کشیدن سوئیچ های مسیر لال لال لال مناطق به طور کامل.
را انتخاب کنید فایل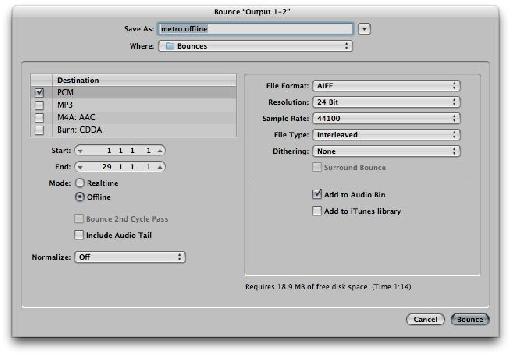 آمار دکمه گزاف گویی یک بار شما آماده است.
گام 4 -- چک کردن گزاف گویی
این همیشه یک ایده خوب برای چک کردن فایل قبل از اینکه شما ارسال به کسی.
باز کردن سطل (B روی صفحه کلید خود را) و شما باید با کلیک بر روی فایل آهنگ شما منعکس وجود دارد را ببینید. کشیدن آن را به یک فضای خالی در منطقه ترتیب و خط آن را با شروع پروژه ، و یا هر کجا که شما تصمیم به گزاف گویی.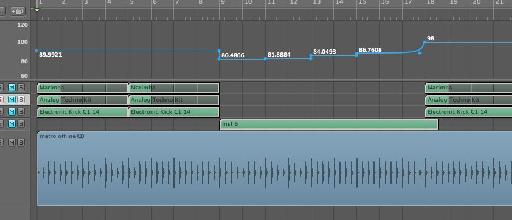 شما باید قادر باشد که از شکل موج را ببینید اگر هر کدام از صداهای دیگر شده اند به اشتباه بدون گوش دادن به آن به فایل کلیک کنید آهنگ منعکس شده است.
و Thats همه به آن وجود دارد. شما در حال حاضر آهنگ کلیک کنید به عنوان یک فایل صوتی به ارسال به یک درامر.