There's a common need amongst producers and bands who use Logic Pro: to record the click track to an audio file. Apple Certified Trainer, Rounik Sethi shares a quick and dirty 5 minute solution.
C'è un'eccellente gamma di synth e drum tamburo strumento plug-là fuori, non solo per la musica elettronica, ma per acustica e chitarra a base di rock e pop. Questo rende tutto possibile programmare i vostri modelli di tamburo con la maggior parte dei fronzoli, complessità e le sfumature che un batterista vero e proprio porta in tavola. E mentre i thats grande quando youre delineare un accordo in studio, durante la riproduzione o la registrazione dal vivo la vostra canzone finale, il suo più che probabile che il youll desidera avere un vero e proprio, umano 'bastone twirling' batterista su cui contare.
Ive ancora trovare un tamburo plug-in in grado di volteggiare bastoni metà delle prestazioni. Il vostro batterista può volteggiare bastoni, giusto?

E 'sempre più comune per un batterista per registrare le parti di batteria finale nel proprio studio a distanza. In questo caso vi ritroverete la vostra canzone inviarli per posta ordinaria o attraverso la rete. E theres una richiesta theyre certo di mettere a. .. un clic-traccia per suonare insieme a. Questo non è utile solo se si sta utilizzando una DAW diverso da te, ma è essenziale se la vostra canzone contiene cambi di tempo.

In questo articolo e dare un'occhiata a un modo sorprendentemente semplice e veloce per creare un accogliente batterista click-track in Logic Pro un paio di semplici passaggi ...

Fase 1 - Inizia con un progetto
Im utilizzando un progetto in cui il tempo inizia a 89,9921 (che più comuni e popolari di tempi) e finisce a 98 bpm.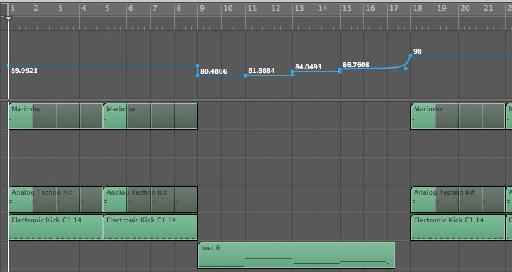 Fase 2 - Fare clic su Traccia On
Accendere il Logiche Clicca nella barra di trasporto o tramite comandi da tastiera se youve a memoria.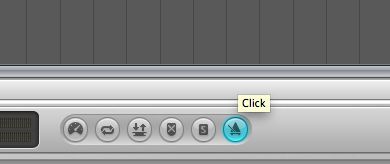 Fase 3 - Opzioni Bounce
In questo caso vorrei far rimbalzare la pista su come file audio separato (mescolato il brano intero). O mute tutte le tracce nella zona Arrange facendo clic strisciando gli interruttori traccia mute o disattivare tutte le regioni.
Scegliere File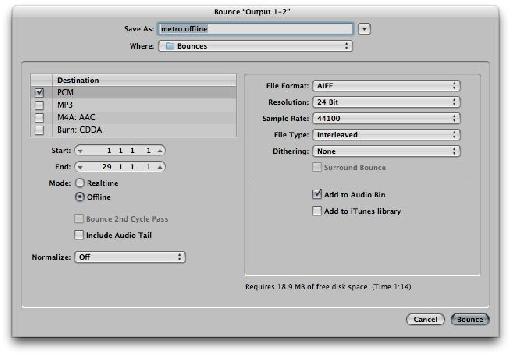 Premi il pulsante di rimbalzo una volta sei pronto.
Fase 4 - Controllare il rimbalzo
E 'sempre una buona idea controllare il file prima di inviarlo a qualcuno.
Aprire il Bin (B sulla tastiera) e si dovrebbe vedere il file click track è rimbalzato lì. Trascinarlo in uno spazio vuoto nella zona Arrange e allinearla con l'avvio del progetto, o dove si è scelto di rimbalzare da.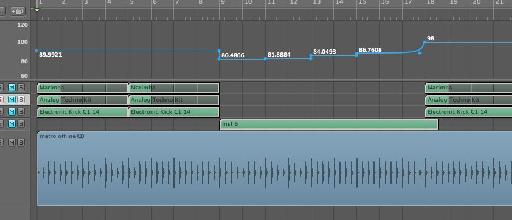 Dovreste essere in grado di vedere dalla forma d'onda se altri suoni sono stati erroneamente rimbalzato al file click track senza ascoltare di nuovo esso.
E questo è tutto ciò che devi fare. Ora avete un click track come file audio da inviare a un batterista.