Creating chord charts needn't be a long, drawn-out, laborious process. In this quick tutorial we'll explore how to make a chord chart quickly leaving you more time to create your music in Logic Pro.
Logic Pro a quelques outils de notation assez avancé. Dans cette astuce Ill vous parcourez comment faire un tableau des accords rapide et sale pour une chanson.
Etape 1
Il ya deux façons que vous pouvez faire de cette première étape. Vous pouvez soit prendre une partie existante MIDI de votre chanson qui décrit la structure des accords de base (comme un tampon) ou créer une nouvelle pièce. Quelque soit la méthode que vous choisissez le port MIDI doit être simple morts.
Tout ce que vous voulez les voicings d'accords de base, pas de bits froufrous! Ci-dessous vous pouvez voir quelques accords de base qui Ive a joué po Ive aussi les quantifiée trop la grille. En utilisant cette technique, simple est le meilleur.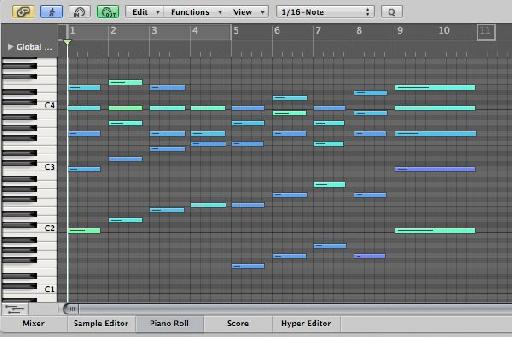 Etape 2
Une fois que vous avez une pièce simple MIDI Control-clic sur les pistes globales. Assurez-vous que Chord est cochée.

Étape 3
Avec votre partie MIDI open sélectionnée jusqu'à la voie d'accords et appuyez sur «Analyze». Logique marchera et montrer les noms des cordes dans la voie d'accords. C'est pourquoi vous devez garder la partie la plus simple possible, sinon cette analyse va devenir un peu désordre!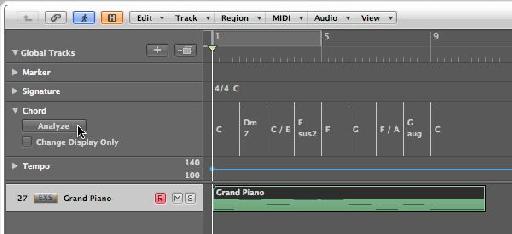 Etape 4
Avec votre partie encore ouverte sélectionné vers le haut l'éditeur de partition et d'activer l'affichage de page (le bouton bleu). Dans le cadre des paramètres de la boîte de modifier le format d'feuille de plomb. C'est le format commun pour les graphiques, qui a normalement la mélodie vocale et accords (comme un vrai livre).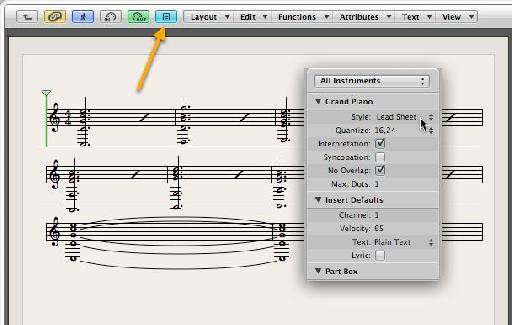 Etape 5
Maintenant dans le menu local, choisissez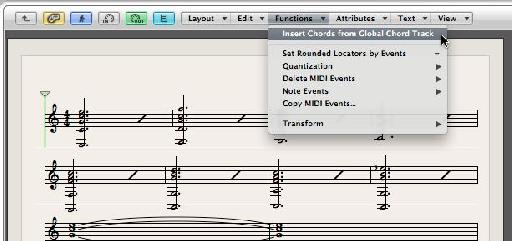 Etape 6
Votre accords vont maintenant apparaître comme par magie sur le graphique.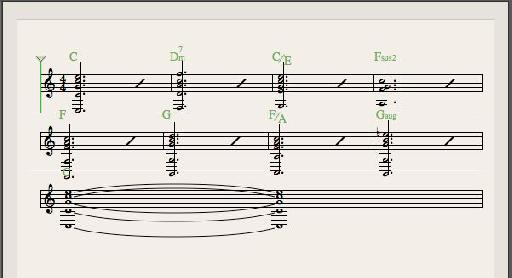 Etape 7
A ce point youll faut maintenant nettoyer les choses. Nous n'avons pas besoin des notes de l'accords sur la portée alors allez à l'intérieur et les supprimer de la partie MIDI. Youll retrouver avec un tableau des accords propres agréable.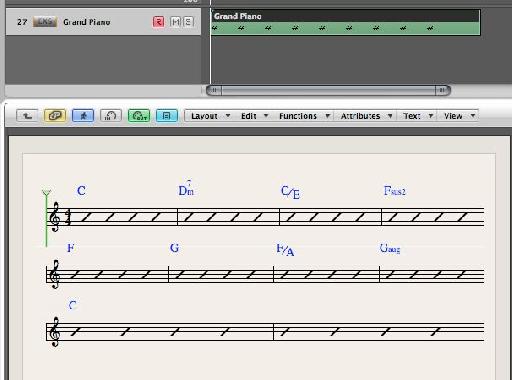 Étape 8
Il nous suffit maintenant d'ajouter un titre. Permet de formater la page un peu. Ouvrez les paramètres de score global. Vous pouvez le faire de deux façons. Réglages
Im allons ajouter une certaine marge supérieure à la page afin que je puisse insérer un titre:

Etape 9
Puis dans la fenêtre des scores Texte Ill ouverte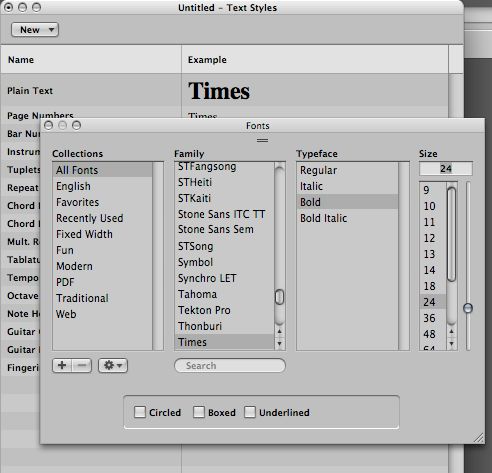 Etape 10
Dans la boîte Partie sélectionnez l'icône de texte (le grand A) et faites glisser l'étiquette de texte pour l'en-tête.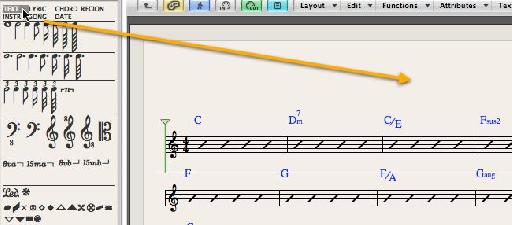 Etape 11
Donner la chanson d'un nom.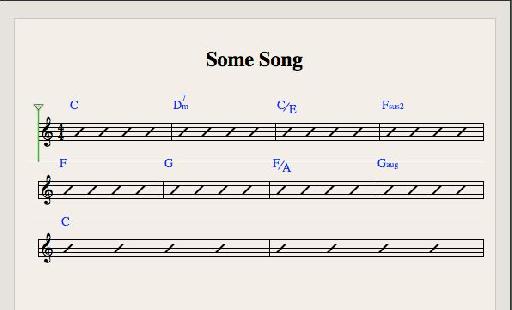 Tous les thats reste à faire est d'imprimer votre chef-d'œuvre.
Vous pouvez faire faire des graphiques aussi simple (comme ici) ou aussi complexe que vous le souhaitez. Je le fais tout le temps pour les diagrammes d'accords rapides pour les concerts, etc .. et son grand qu'il littéralement prendre une couple de minutes à faire dans Logic Pro .