Creating chord charts needn't be a long, drawn-out, laborious process. In this quick tutorial we'll explore how to make a chord chart quickly leaving you more time to create your music in Logic Pro.
Logic Pro ha alcuni strumenti molto avanzati di punteggio. In questo piccolo trucco Ill si esegue attraverso il modo di fare un grafico corda rapido e sporco per una canzone.
Fase 1
Ci sono due modi per fare questo primo passo. Potete prendere una parte esistente MIDI dal brano che descrive la struttura di base di accordi (come un pad) o creare una nuova parte. Qualunque sia il metodo scelto MIDI dovrebbe essere semplice morto.
Tutto quello che vuoi sono i voicings degli accordi di base, nessun bit frilly! Qui sotto potete vedere alcuni accordi di base che Ive giocato in Ive loro anche quantizzata anche la griglia. Quando si usa questa tecnica, semplice è meglio.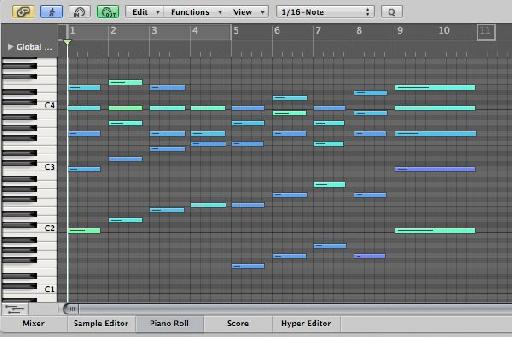 Fase 2
Una volta che hai una parte semplice MIDI Control-clic su tracce di Global. Assicuratevi che sia selezionata Chord.

Fase 3
Con la vostra parte MIDI aperto selezionati per il sentiero Chord e premere 'analizzare'. Logica lavorerà fuori e mostrare i nomi degli accordi nella corsia Chord. È per questo che si dovrebbe tenere la parte più semplice possibile, altrimenti questa analisi diventerà un po 'di confusione!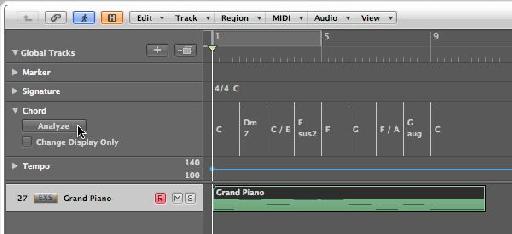 Fase 4
Con la vostra parte ancora aperta selezionate la Score Editor e attivare la visualizzazione della pagina (il tasto blu). Nella finestra di parte parametri cambiare il formato di Lead Sheet. Questo è il formato comune per i grafici che normalmente ha melodia vocale e gli accordi (come un Real Book).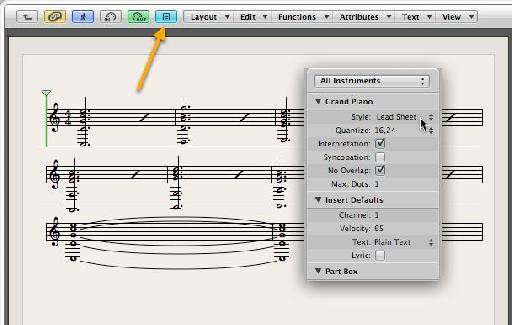 Fase 5
Ora dal menu visualizzato, scegliere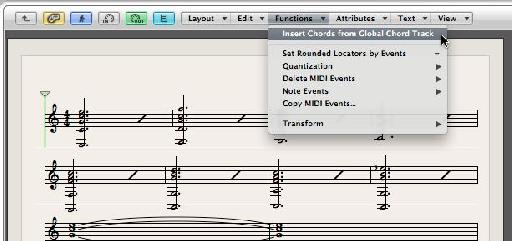 Fase 6
Le tue corde ora magicamente appaiono sul grafico.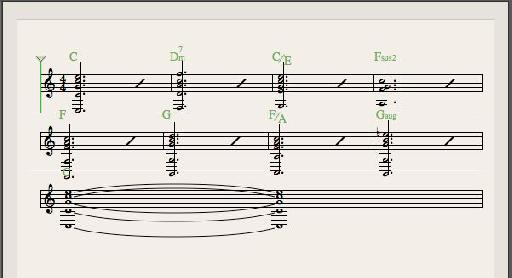 Fase 7
A questo punto youll ora bisogno di pulire le cose. Non abbiamo bisogno delle note da accordi sul pentagramma in modo da andare in ed eliminarli dalla parte MIDI. Youll finire con un bel grafico corda pulita.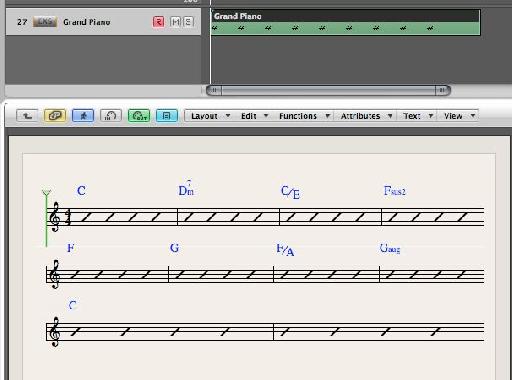 Passo 8
Ora abbiamo solo bisogno di aggiungere un titolo. Consente di formattare la pagina un po '. Aprire le impostazioni di punteggio globale. È possibile farlo in due modi. Impostazioni
Im andando ad aggiungere un certo margine in alto alla pagina in modo da poter inserire un titolo:

Passo 9
Poi, nella finestra di testo punteggio Ill aperto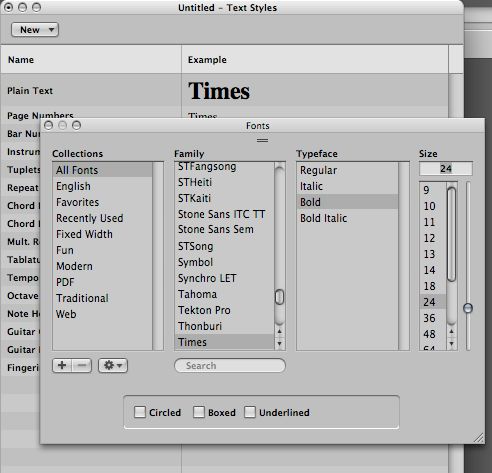 Passo 10
Nella confezione, parte selezionare l'icona di testo (il grande A) e trascina l'etichetta di testo per l'intestazione.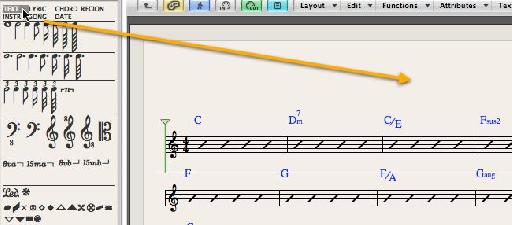 Passo 11
Dare alla canzone un nome.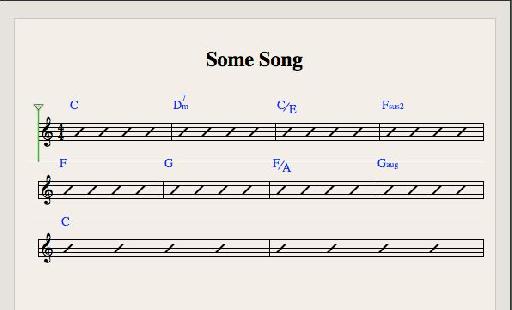 Tutti i thats resta da fare è stampare il vostro capolavoro.
È possibile effettuare effettuare grafici come semplici (come questo) o complesso come volete. Lo faccio tutto il tempo per tabelle della corda rapido per concerti, ecc .. e la sua grande come letteralmente prendere un paio di minuti per fare in Pro Logic .