A sprawling Logic project with a billion tracks and regions and a mixer that takes 2 minutes to scroll through might look cool. There's easier ways to make compelling EDM grooves in a single region.
1. Choose Various Sounds/Software Instruments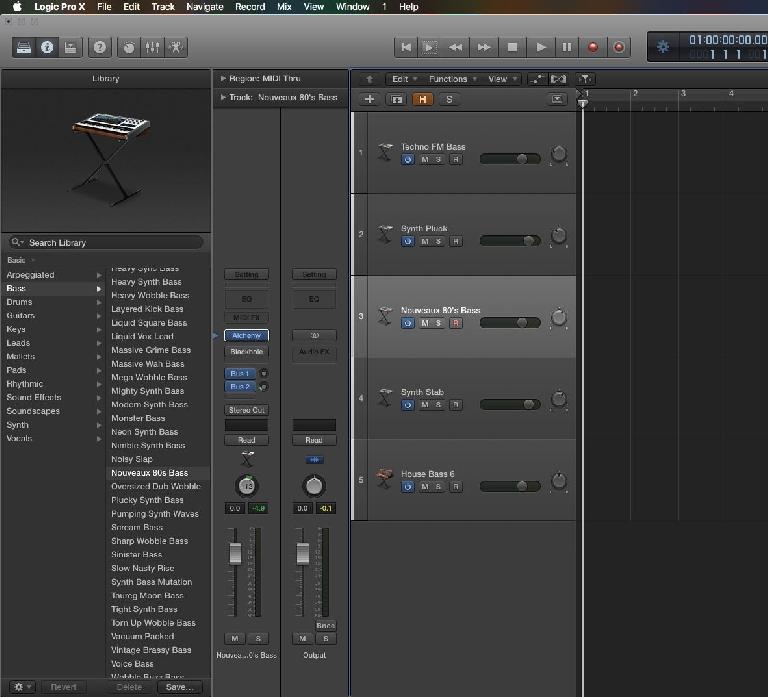 2. Create a Channel Splitter Object in Environment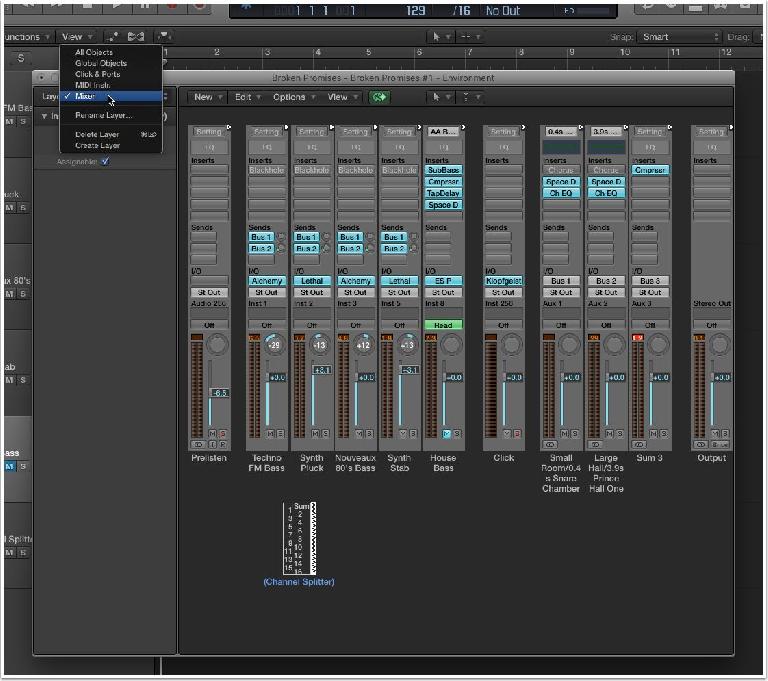 3. Cable the Splitter to Your Instruments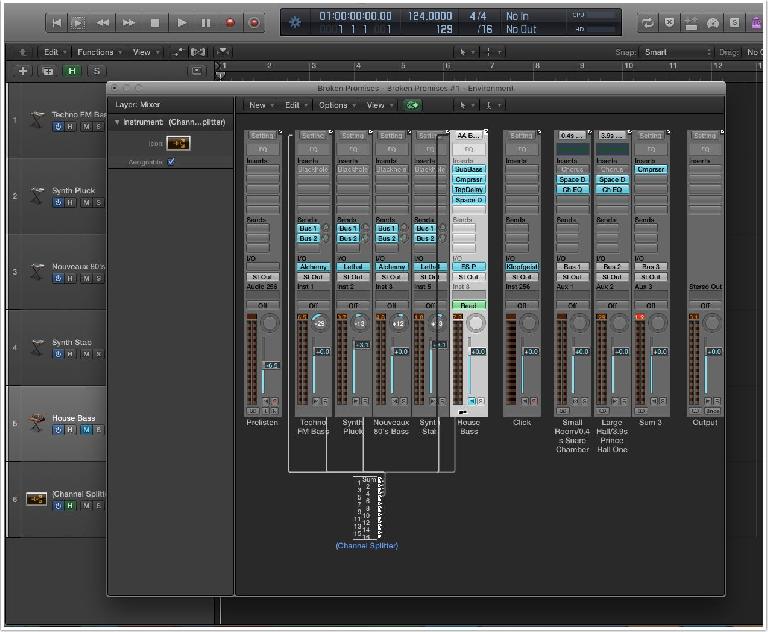 4. Add the Channel Splitter to the Workspace As a Track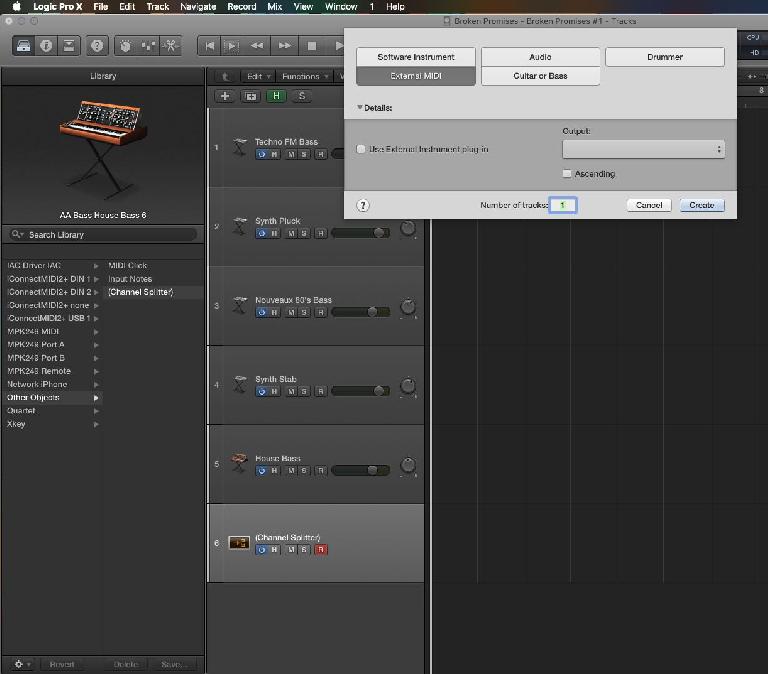 5. Record a Simple MIDI Riff, or Step-In a Part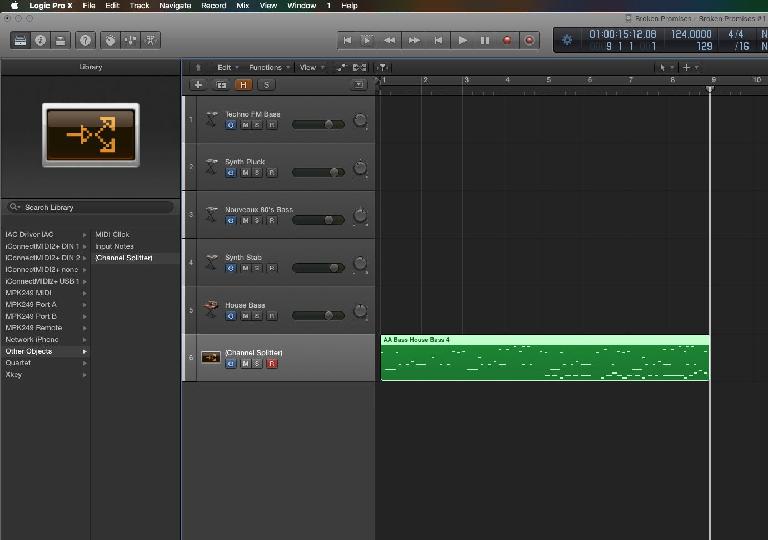 6. Open the Event List with the Piano Roll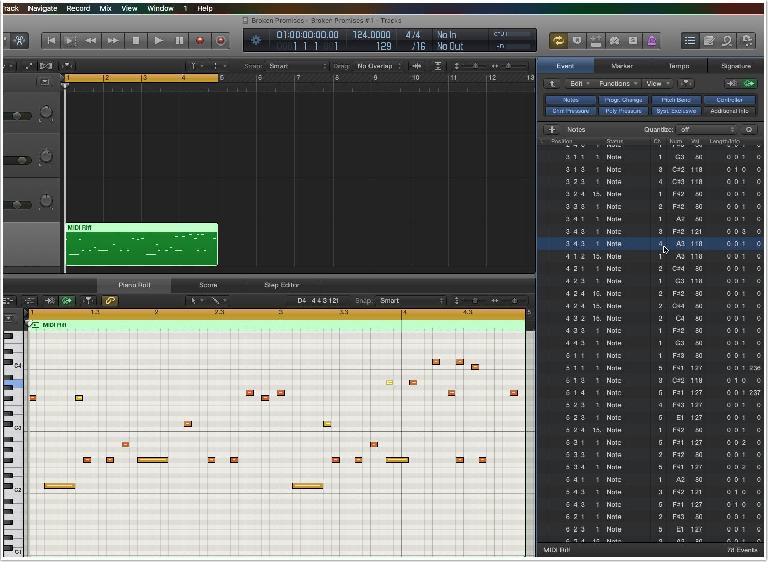 7. Change Sounds, When Changing MIDI Notes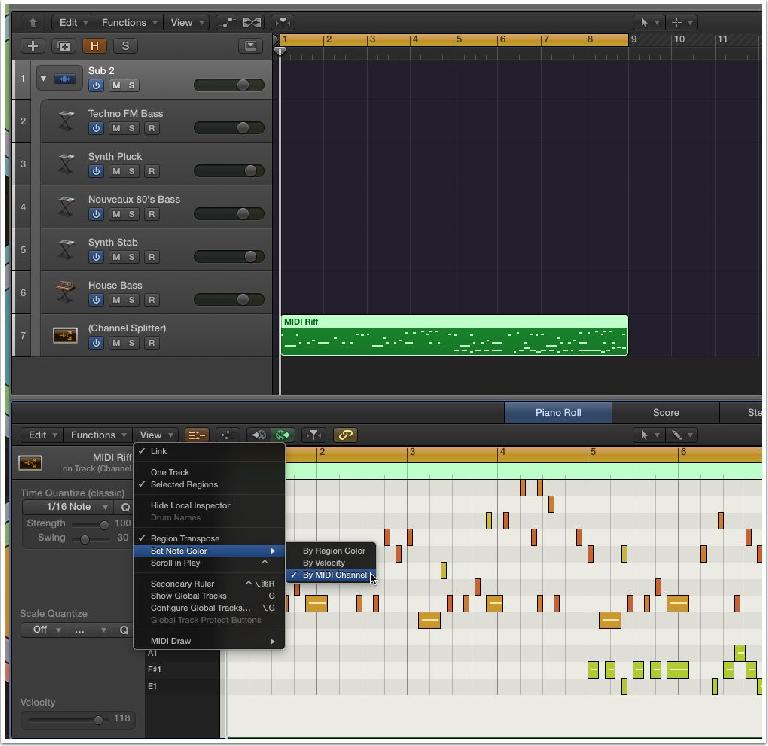 Tips: From the Piano Roll's "View" > "Set Note Color" menu, choose "By MIDI Channel." Now each of the—up to—16 MIDI channels have independent colors to more easily identify (see image below). Use the Piano Roll's "Collapse Mode" button to only see notes you've already played/stepped-in. Place the Channel Splitter track and all the individual connected instrument tracks into a Folder Track Stack and collapse it when not in use.