Logic Pro's Space Designer is an excellent convolution reverb. However, using IR's can add muddiness to your sound. Jay Asher shares a clever technique to help you achieve better and clearer mixes.
Editor's Note: Although this article was created with Logic Pro 9 in mind. The same techniques outlined below can be used by Logic Pro X users. Enjoy!
Although I will be the author of this article, honesty demands that I confess that I did not come up with this idea on my own. That distinction belongs to a talented composer named Bengt Nilsson, who has graciously given me permission to, err'¦ borrow it! He did this with Altiverb IRs, which while very good, do tend to add muddiness. For this article, however, I will use Logic Pro's Space Designer convolution reverb, as the technique is the same.

In Pic 1, you can see a simple cello ostinato part I have played in with an EastWest Hollywood Strings legato cello patch. It is a nice, warm, slightly dark sound.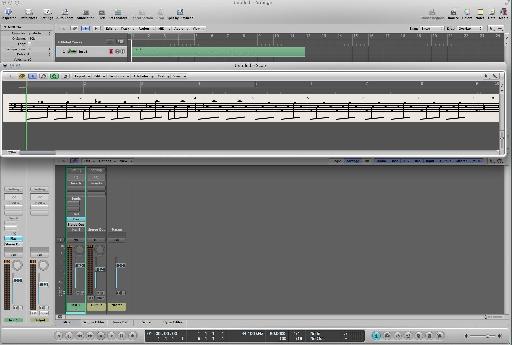 Pic 1
In Pic 2, I have opened a Logic Pro Space Designer reverb on a bus and sent signal to it from the cello channel strip. I loaded an Impulse Response, hereafter referred to an IR as it is commonly called. I have chosen one named 02.4s Big String Reverb (07 Legacy > 05 Piano & String Reverbs > 2.4s_Big String Reverb).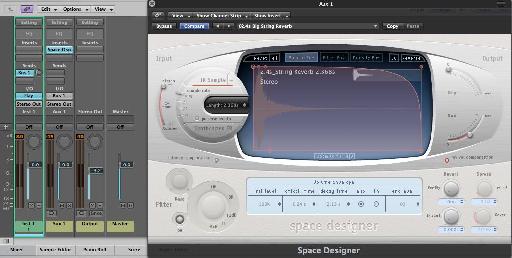 Pic 2
It is quite a nice sound but a little muddy and I am reasonably sure that later on when I create more string parts and send to it, it is going to be problematic to mix because of some muddiness in the IR. I need to deal with this.
I create a new Audio channel strip and instantiate the Test Oscillator. See Pic 3.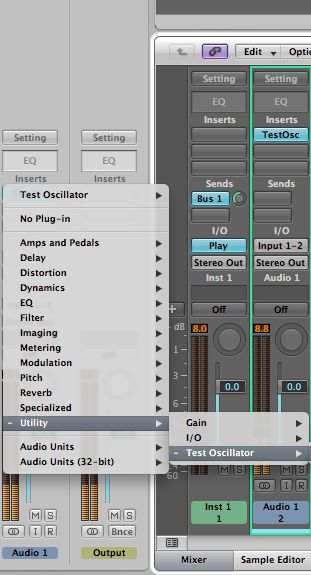 Pic 3
Inside the GUI of the Test Oscillator, I load the preset for Pink Noise, which the Test Oscillator instantly begins to generate. (It does not necessarily have to be pink noise, it could be white noise, etc.) See Pic 4.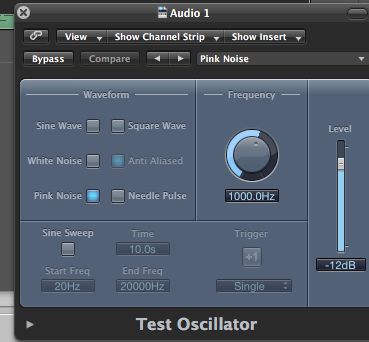 Pic 4
I mute the cello region. On the Aux that is hosting Space Designer, I open Logic Pro's Match EQ in the second insert, and then bypass Space Designer.
I open the Match EQ, turn on the Analyzer in the upper left of the GUI and click the Template Learn button, as you can see that I have done in Pic 5.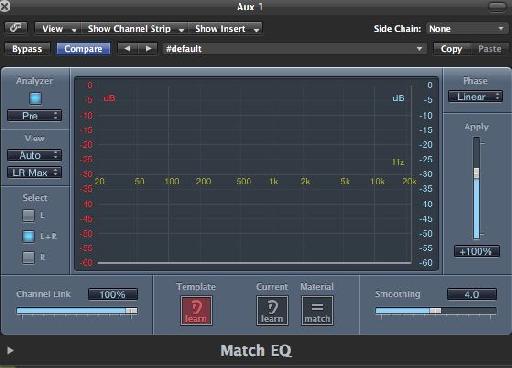 Pic 5
I let the Match EQ analyze the sound of the Test Oscillator through the IR for approximately ten seconds, and then press the Template Learn Button a second time.
I take Space Designer out of Bypass mode, press Current Learn button that you see in Pic 6.

Pic 6
Again, I let the Match EQ analyze the sound for about ten seconds, press Current Learn and I make sure that Material Match is turned on. See Pic 7.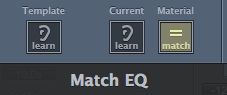 Pic 7
Now in Pic 8, you can see that I have an EQ curve for this specific IR to correct the muddiness as much or little as I want using the Apply slider.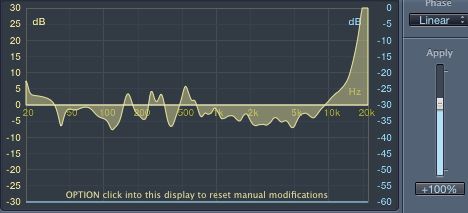 Pic 8
The idea with this is that the reverb's IR will not add any bass or high frequencies and other stuff to the material. 100% keeps the EQ totally flat while 40% might sound just fine to your ears.
I can then save this as a Match EQ preset, as you see in Pic. 9, and/or save the Channel Strip Setting, as in Pic 10. This allows me to use it in other projects where I want to utilize that particular IR.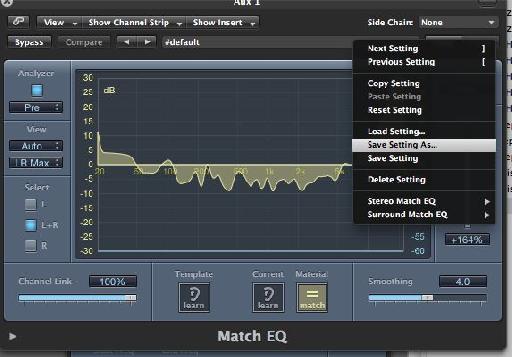 Pic 9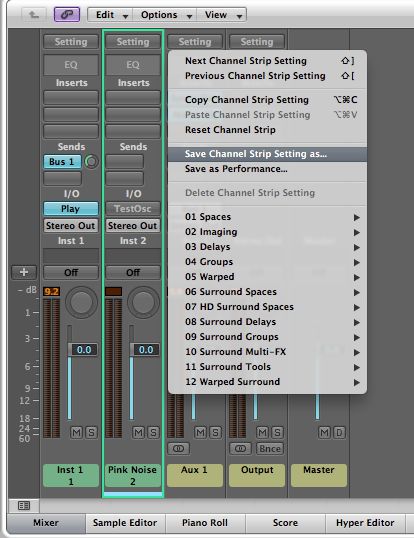 Pic 10
This is a simple yet effective technique that will help you get a better mix down the line whenever you use your favorite convolution reverb. IRs.