What? A free plugin (included with every Mac) that can help you create a Deadmau5-style pitching build-up? Yes, it's true and Gary Hiebner shows you where to find it and how to use it.
I absolutely love Deadmau5. Besonders seine "4x4 = 12"-Album. Er ist ein toller Produzent, wie man große Rillen zu schaffen weiß und hat eine ausgezeichnete Ansammlung Abschnitten. Was mir aufgefallen ist, dass er Kenntnis Pitching-Techniken nutzt, um seine verrückte Panzerungen zu schaffen.
Ich werde Ihnen zeigen, wie Apples AUPitch Plugin verwenden, um diesen Effekt zu erzeugen. Best of all die AUPitch Plug-in wird mit jedem Mac. Meine DAW der Wahl
Schritt 1 - Erstellen des Drum and Bass Pattern

Ich habe eine einfache "4 auf den Boden" standard Haus zu schlagen Muster mit dem Ultrabeat Paris House Remix Schlagzeug erstellt. Der Bass ist eine einfache sah Welle Probe aus einem EXS24 Instrument. Die Muster für beide sind ziemlich einfach. Deadmau5 weiß definitiv, dass weniger mehr ist. Die Auswirkungen in seinen Tracks wird durch diesen Ansatz geschaffen.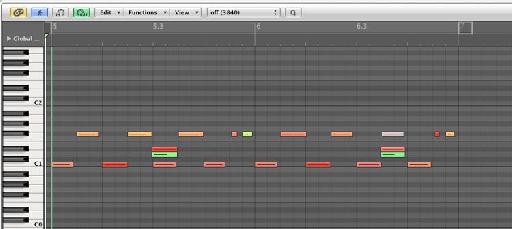 Der Drum-Muster.

Die Bass-Muster.
Hier ist der Ton des Drum and Bass:
[Audio-id = "9106"]
Schritt 2 - Schreiben Sie eine einfache Synth Riff

Als nächstes ist der Synth wir Pech gehen. Ich habe die EXS24 mit dem Simple verwendet Saw voreingestellt und programmiert ein einfaches Triplett-Muster. Sie wollen die Synth-Linie, anders zu sitzen, um die Trommel und Bass-Pattern, um Interesse und Raum zu schaffen.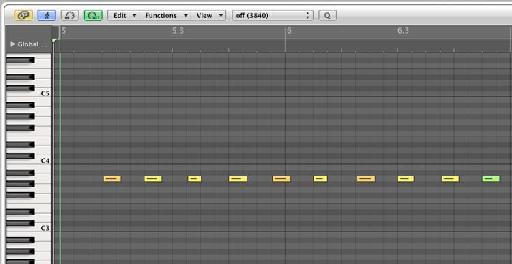 Die Synth-Triplett-Muster.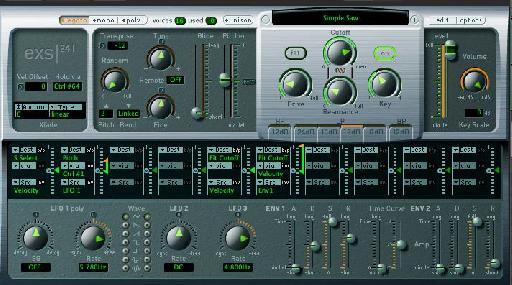 Der EXS24 voreingestellt.
Im Moment ist das Synth-Sounds ganz gut umsimple. Um Rindfleisch it up, habe ich ein Channel EQ, Compressor, Low Cut, Tape Delay, um etwas mehr Platz hinzu, die AUPitch plugin und ein bisschen Overdrive aufgenommen. Ich habe auch eine Reverb-Send, die ich später automatisiert werden für den Aufbau.

Die Synthesizer-Channel-Strip.
Audio für Synth:
[Audio-id = "9105"]
Schritt 3 - Pitch dass Synth

Dies ist, wo das Apple AUPitch Plugin wird sich als nützlich erweisen. Diese wird kostenlos mit jedem Mac. In der "Inserts" des Channel-Strips, können Sie es finden Sie unter
Die einzige Kontrolle, ich werde den Wert zu ändern bin, ist die Pitch-Regelung. Mit Automatisierung, das wird die Feinabstimmung der Tonhöhe nach oben sehr wenig über einen längeren Zeitraum. In diesem Beispiel ist es werde mehr als 4 bar betragen. Pitch-Control wird in Cent gemessen und es sind 100 Cent pro Halbton (halber Schritt). Daraus können Sie berechnen, wie viel Sie die Tonhöhe tune up durch wollen: über die 4 Bars Ich habe es von etwa 0 bis 737 Cent automatisiert, was etwa 7 Halbtöne nach oben von meiner ursprünglichen beachten.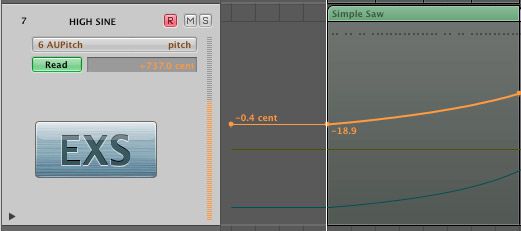 Pitch Automation.
Was ist groß über diese Technik ist, dass man nicht einordnen den Notenwert, sondern man merkt den Aufbau des Spielfeldes. Mit dem Pitch-Erhöhung in eine mikrotonale Wert über einen Zeitraum von 4 Bars fühlt es sich nicht, als ob alle Noten clash oder überhaupt fühlen dissonant. Der Reverb-Send ist auch automatisiert werden, um den Synthesizer in die Stereo-Bereich zu schieben.

Der Reverb-Automatisierung.
Hier ist, was der Synthesizer wie nach wurde Töne:
[Audio-id = "9104"]
Schritt 4 - Build It!
Werfen Sie einen auf die Deadmau5-like 45-Sekunden-Track habe ich angeordnet, zu hören. Ich habe die 4-bar Aufbau. Ich habe dann drop out den Bass, während die Synthesizer geht, und haben die High-End auf der Kick gefiltert. Dann habe ich wieder bringen die High-End auf dem Kick-and-Drop die Tonhöhe drastisch auf den Synthesizer, bis er fast lautlos ist. Ich habe dann die Wiedereinführung der Anfang Riff und schlug wieder bis zum Ende. Ganz cool, hey? So gehen Deadmau5 it up!
Und hier ist es:
[Audio-id = "9118"]
Wenn Sie möchten, folgen Sie zusammen mit meinem Beispiel ist hier ein Screenshot der Pitch Automation Daten:

Die endgültige Teilung Automatisierung.
Der Reverb Automation Data:

Der letzte Nachhall Automationsdaten.
Und das Volume Automation Data:

Das endgültige Volumen Automatisierung.
Abschluss

In Electronic Music, es ist alles über den Bau der Strecke nach oben und dann fallen in die große Abschnitte. Apple hat einige nützliche kostenlose Tools mit ihrem Betriebssystem enthalten, so vergessen Sie nicht, sie heraus zu überprüfen mal, man weiß nie, wann sie auch sein mögen, was Sie für Ihr Projekt brauchen.
Für weitere Informationen über Electronic Music Production, bitte zuerst Olav Basoskis macProVideo Tutorials:
Logic 404 - Mixing Electronica
Logic 406 - Olav Electronica-Workflow
Live-8 402 - Designing Sounds für Dance Music