Adding variation to your songs in Logic Pro, or any DAW, will help keep the listener's attention. Mo Volans shows how to add drum fills EDM style that'll breathe new life into your arrangement.
Regardless of the style of electronic music you are into, one thing is certain, to keep your arrangements interesting you have to use fills and variation. Whether you're moving into a totally new section of your track or just introducing a fresh element, these explosions of extra programming are essential.
In this article, I'll show you a few different methods I use to keep the listener tuned in and my projects moving. I'm using a breakbeat here but ignore the genre, these techniques can really be used with any style.
The Plan Of Action
I started with a drum part as a foundation here. I would use this to layer my fills over and I also planned to use parts of this loop to form sections of the fill. I inserted the original loop on its own track and created four fresh audio tracks so I had room to work.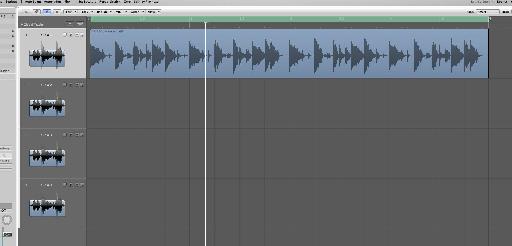 The original drum part and tracks to spare.
When embarking on an editing job like this, it's always a good idea to create these working tracks. You may not use all of them but it saves you stopping mid creative flow once you get going. Plus if you have some left over you can just bin them at the end of the session.
Our drum part is crying out for a fill:
Let's take a look at how I created my fill. I like to use a mixture of live drum samples, electronic effects and some extra program to support the main action. I'll be employing all three of those elements here.
Fill Samples
Programming fills can be the perfect way of creating some nice variation in your beats but personally I just love to start of with a fill sample. Coupled with the main drum part I'm using this tends to act as an anchor for me to program around.

The fill sample is imported.
And then time stretched.
The Ska style fill sample:

In this case I found a live Ska style fill that worked really well with the break I was using. I had to time stretch it a touch to get it bang on but the result was really useable. With this basic variation in place it was time to get the scissors out and start programming.
After some time stretching fill is sounding pretty good:
Extra Programming
If you already have a solid fill sample in place that is working well you can keep things pretty simple when it comes to programming your own parts. It's more about what you do as opposed to how much!

The first section of programming is completed.
I programmed a snare roll made up of a single hit from the original drum loop. I then faded it in with some volume automation and created a subtle auto pan effect, again using automation.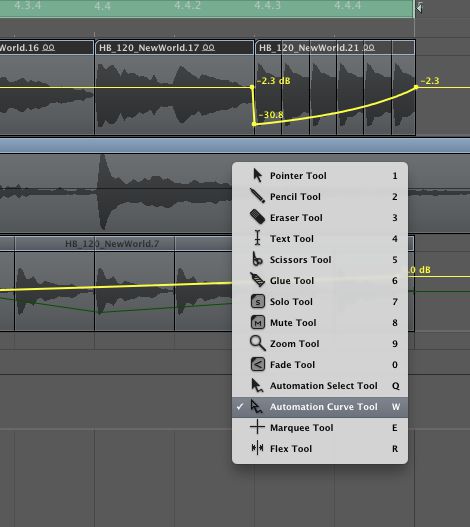 Some more edits and automation.
I followed this up with a tighter roll / fill on the actual original drum track itself. This was also faded to ensure it sounded organic and didn't jump out of the mix. If you are a Logic user you might want to try the automation curve tool to create these easy fades.
All of the programming really brought the fill section along:
Effects Samples And Effects Processing
To polish my fills I like to add effects... and plenty of them! I started by adding a splash of heavy reverb on one of the hits proceeding the fill and programming. This opens the section up nicely and introduces a sense of anticipation.
A splash of reverb is added.
The reverb automation in action:
I then used my remaining spare track to bring in an effects sample that led nicely into the next section. Remember to tie all of this up you really need to be putting some form of crash or impact on the other side. This creates balance, you can hear an example in my clip below.
Some effects samples and more processing.
The final result plays out: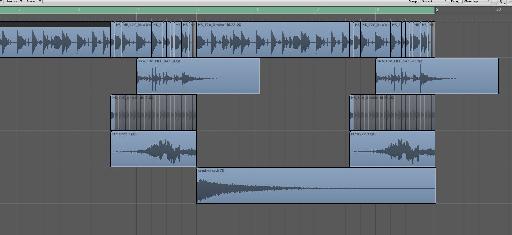 The fill with crashes and effects is complete.
Obviously this is only one way of adding variation. Try using your own version of my technique and mix up the sound sources you use while you're doing it. You should find you are able to make your own fill in no time!