If you're having trouble with, or haven't fully explored, Groove Templates and Groove Tracks in Logic Pro X, then Jay Asher is here to help. Goodbye rigid quantization, hello swing!
Previous versions of Logic Pro have had a feature called Groove Templates that allowed the user to make the timing of one region follow the timing of another, whether audio or MIDI. And yes, you can still make groove templates. Groove templates are very versatile in that you can have different settings from region to region so that if they are quantized differently, you can have other regions apply the various quantization settings.
In Pic 1, notice that I have dragged into the Workspace two Apple Loops, both audio recordings of drums. I have however turned on Flex to slicing, which allows me to quantize them, not only differently from their original state but from each other.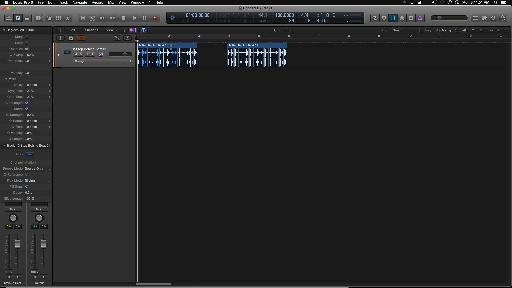 Pic 1
In Pic 2 and Pic 3 you can see that I have very different quantization settings in the Region Parameter box for each.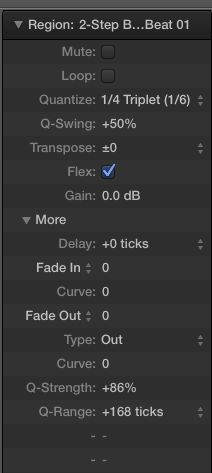 Pic 2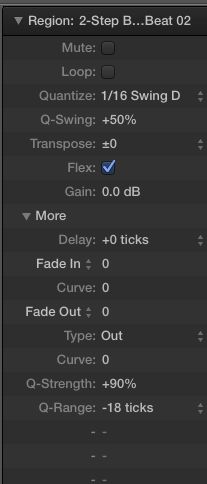 Pic 3
In Pic 4, I have played in two bass parts. I want the first bass region to follow the timing of the first drum region and the second bass region to follow the timing of the second drum region.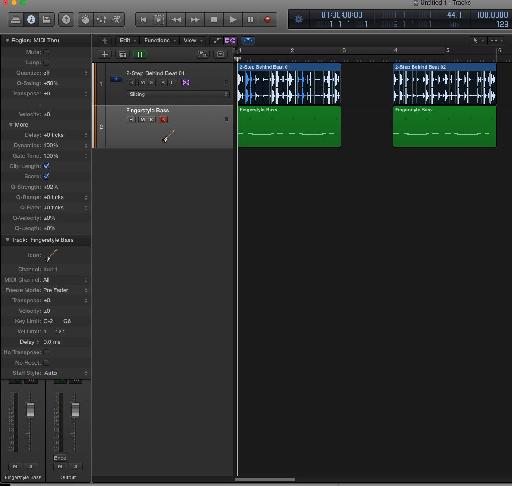 Pic 4
If I choose the first drum region and hold down the mouse on the quantization, I have the option to make that region's settings a groove template. See Pic 5.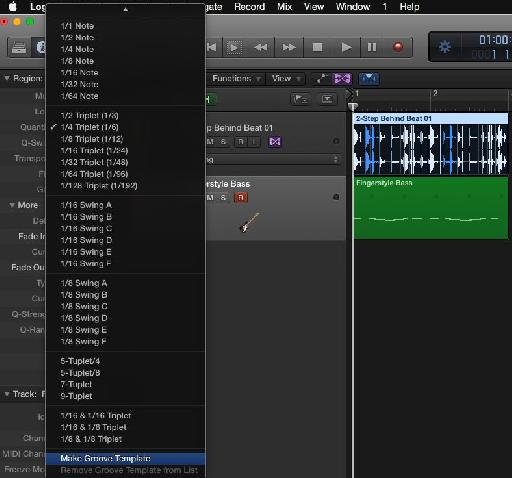 Pic 5
I can then do the same for the second drum region. So now if I highlight the first bass region and hold down the mouse on the quantization, I have the option to make the region's timing conform to either of the drum regions' groove templates. See Pic 6.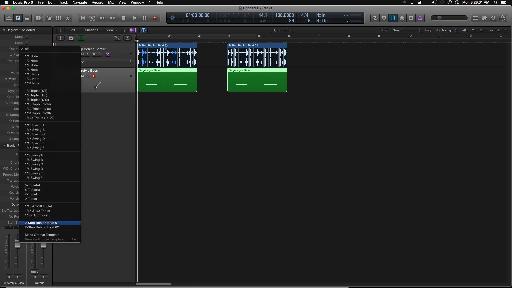 Pic 6
This is very powerful and these groove templates and even third-party ones, notably ones that emulate an Akai MPC, can be imported from project to project by importing them with their regions.
But none of that is new to Logic Pro X. What is new, however, are Groove Tracks. While less versatile perhaps, as they are track based rather than region based, they are a lot easier and quicker to use and for me, most times are what I am going to reach for.
This time I am going to work with software instrument drum and bass tracks I have played in. Looking at the two regions in the piano roll in Pic 7, the timing discrepancies are pretty obvious.

Pic 7
I have set specific quantized settings for the drum track and sure, I could simply duplicate them for the bass track. But what if I plan to have additional tracks that I want to follow that timing, like percussion tracks?
The answer is to create a groove track and link the other tracks to it.
If you highlight a tracks header and press Option-T, you can configure the track header, which will give you an option to check groove track. See Pic 8.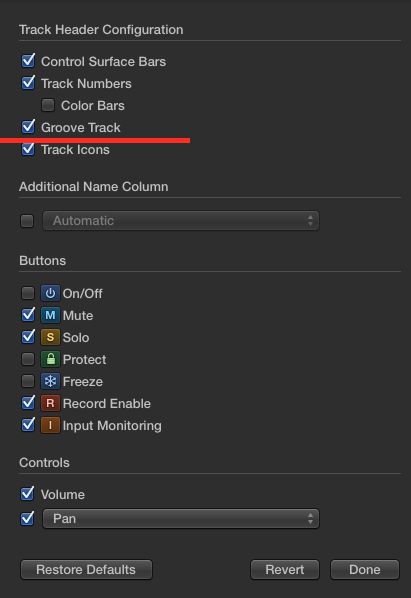 Pic 8
Now if you hold the mouse down over the track's number, a yellow star appears and by clicking it, you designate it to be the master groove track. Next to all the other tracks' numbers will be checkboxes that tell those tracks to match the groove track. You can see this clearly in Pic 9.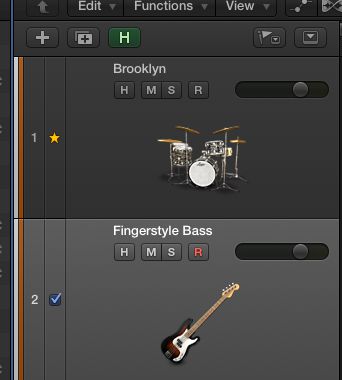 Pic 9
Yes, it is that simple and any other tracks I record or drag in will have that checkbox for the option to have it follow the timing of the groove track. Have fun!