Logic is infamous for its complexity as well as its flexibility when it comes to routing. In this quick tutorial, Master Logic composer and trainer Peter Schwartz delves into the dark side of Busses.
Es gibt eine Art von Channel-Strips, die gut auf Veteran Logic Benutzer ist bekannt, aber vielleicht nicht so sehr um relative Neulinge. Und das Kanalzug kann nicht durch andere Mittel, als sich in die Umwelt und ... Nun, warten Sie eine Sekunde erstellt werden. Sind Sie dabei, klicken Sie weg von diesem Artikel, weil das Wort "Umwelt" erfüllt dich mit Angst? Nun, ich lasse Sie in ein Geheimnis ein: wussten Sie, dass jedes einzelne Mal, wenn Sie einem Projekt in Logic Sie mit der Umwelt arbeiten zu schaffen?
Yup, es ist wahr. Die Kanalzüge sehen Sie in der Inspektor und der Mixer-Seite sind alle Environment "Objekte", wie sie offiziell genannt werden. Instrumente aller Art (Plugins und externe MIDI) und Aux sind Umwelt-Objekten, auch. Und es gibt diese eine besondere Aufgabe, die Bus-Kanal, die so extrem nützlich, dass es nicht kurzen Prozess gegeben werden, nur weil Sie haben (halten Sie sich) gehen in die Umwelt, sie zu schaffen ist. Wirklich, es ist ganz einfach zu tun. Also bitte, hör auf zu graben Ihre Fingernägel in die Maus bei dem Gedanken, dass die Umwelt-Fenster zu öffnen, nehmen Sie einen tiefen, erholsamen Atem, und lesen Sie weiter, um herauszufinden, wie Bus-Kanäle erstellt werden, so gut wie einen Einblick in die Arten erhalten der Kontrolle, die sie bieten.

Erstellen The Monster

Öffnen Sie die (nicht gruselig) Umwelt-Fenster und wählen Sie den Mixer Schicht aus dem Menü, wenn es nicht bereits ausgewählt ist. Dann wählen Sie: New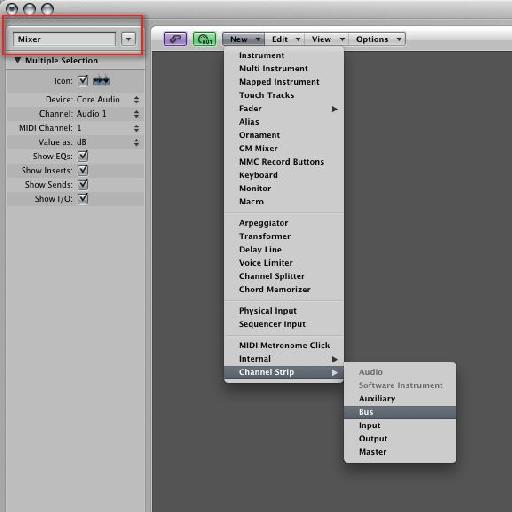 Abbildung 1: Erstellen einer Bus-Kanal aus der Umwelt des 'Neu' Menü.
Oh, und nicht zulassen, die Nomenklatur der "Bus", wie in dem Menü in Abbildung 1 zu sehen aboveconfuse Sie. Wenn Sie diesen Vorgang Sie nicht die Schaffung eines Bus. Working rückwärts durch die Menüs, erstellen Sie eine Bus-Channel (Streifen). Und das wirft die Frage auf ...
Ist ein Bus die gleiche ist wie ein Bus?

Nö. Ein Bus ist wie ein virtueller Draht, mit dem Audio-Signal von einem Channel-Strip (die Quelle) an einen anderen (das Ziel) ist. Ein Bus-Kanal wird verwendet, um das Niveau Kontrolle und, falls gewünscht, fügen Insert-Effekte auf den Bus selbst, alle im Folgenden beschrieben werden. Aber zunächst wollen wir mit einem genaueren Blick auf Logic Busse fortsetzen.
Logic hat 64 ständige Busse, mit anderen Worten, alle 64 von ihnen jederzeit zur Verfügung. Sie müssen nicht einzeln wie Kanalzüge und Aux erstellt werden. Und Sie können die Liste der Busse, wann immer Sie und klicken Sie etwas länger auf ein Send-Slot, um eine neue zu schicken. Was kommt? Eine Liste der Busse! Digital-oder virtuellen "Drähte". Audio Wege.

Abbildung 2: Der Bus-Menü.
Nach der Auswahl eines Bus für Ihre Mitteilungen, Logic automatisch eine aux, und der Ausgang dieser Bus wird automatisch als Eingabe für den aux ausgewählt. Hinzufügen eines Effekts Plugin, um die aux, drehen Sie den schicken, und du bist jetzt Abgriffmöglichkeit vom ursprünglichen Kanal über diese virtuelle Draht zum aux. Einfachheit selbst (siehe Abbildung 3).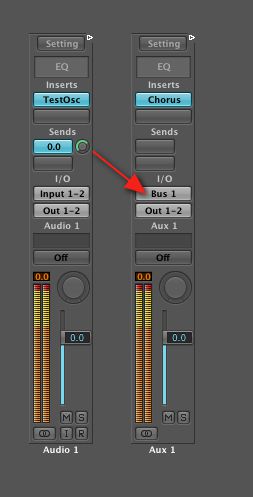 Abbildung 3: Bus Signal Flow aus Senden an Aux.
Beachten Sie, wie in Abbildung 3, den Pegel des Signals von der schicken (auf 0 dB) ist auch in den Aux-Channel-Strip wider. Wir verwenden den Begriff "unity gain" auf diese Situation, wo der Pegel eines Signals am Ziel entspricht dem Pegel des Signals von der Quelle zu beschreiben.
Fazit: Die Busse tragen Signal von der Quelle zum Ziel zu unity gain, dh keine Änderung in der Ebene. Wenn wir wiederum auf der Ebene der, sagen wir, -6 dB senden, würden die aux die Pegelanzeige -6 dB sowie zu reflektieren. Auch die Einheit zu erlangen. Oder, um es anders auszudrücken, "kein Unterschied in der Höhe von der Quelle zum Ziel."
Es gibt jedoch Zeiten, in denen Sie den Gesamtpegel des Signals auf, dass Bus ändern, oder fügen Sie eine gemeinsame Wirkung auf alle Signale fließt entlang der Bus könnte. Und wenn solche Situationen eintreten, Bus-Kanäle zur Rettung kommen!
Die Zähmung der Monster

Ein Bus-Kanal ist ein Lautstärkeregler für den Ausgang eines Bus, und es ist auch ein Weg, um Effekte direkt auf dem Bus einfügen! In Abbildung 4 sehen wir einige interessante Dinge, beginnend mit dem Signalfluss. Der Bus-Kanal ist am Ende, oder Ausgang positioniert, der Bus selbst, und hier sehen wir es als eine Lautstärkeregelung für den Bus: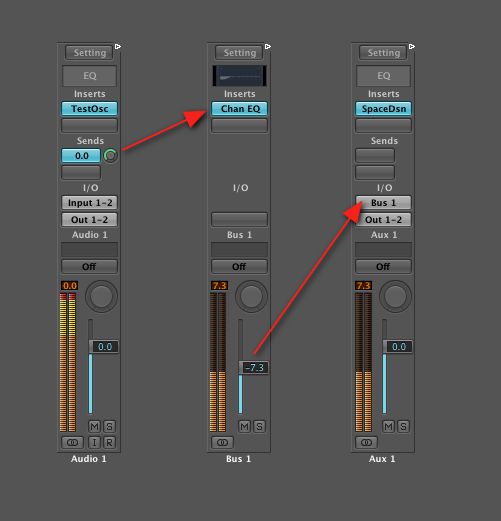 Abbildung 4: Bus Signal Flow mit einem Bus-Kanal hinzugefügt.
Das Signal ausgehend von Send 1 auf der Channel-Strip auf einem Niveau von 0 dB, aber die Fader auf dem Bus-Kanal reduziert es auf -7,3 dB. Dieses Niveau Reduktion ist in der Pegelanzeige der das ultimative Ziel für Bus 1 das Signal wider:
Es gibt viele sehr nützliche Anwendungen für Bus-Kanäle, einschließlich der wenig geschätzt Konzept, dass sie auch als Master-Gruppe oder Trim-Regler für Gruppen von Audio-und Instrument-Kanäle verwendet werden. Diese Anwendung liefert allein die lange gesuchte "Trim"-Funktion fehlt Logic die Palette der Spur-Automation-Funktionen. Und wie alle Channel-Strips, können Bus-Kanäle automatisiert werden.
Ich hoffe, dieser kurze Artikel hat Ihr Interesse an den Möglichkeiten für den Einsatz von Bus-Kanäle stimuliert. Wenn Sie möchten, um mehr zu erfahren, schreiben Sie Ihre Fragen in der MPV Logic Forum oder hier am Ende des Artikels. Interessiert an mehr? Lassen Sie mich wissen und ich werde ein Follow-up-Artikel mit zusätzlichen, realen Anwendungen für Bus-Kanäle zu tun.
In der Zwischenzeit gibt es eine ganze Menge über Logic zu lernen, und erfahren Sie mehr mit diesen Logic Video Tutorials