In today's tip we'll explore some of Logic's powerful, yet underused Automation features. There are two types of Automation: Track-based and Region-based (HyperDraw - not to be confused with the Hyp
Dans la pointe d'aujourd'hui, nous allons explorer certaines de Logic puissant, fonctions d'automatisation encore sous-utilisé. Il existe deux types d'automatisation: Track base et de la région à base (HyperDraw - à ne pas confondre avec l'Hyper Editor). Logic dispose d'un système d'automatisation très sophistiqué basé sur les pistes qui vous permet d'automatiser entièrement (ou changer avec le temps) les paramètres sur la quasi-bandes de canaux de tout, des effets et des instruments. Cela peut donner vie à vos mixages supplémentaires. Prenons un oeil à certaines de ces Power Automation utilisateur conseils.

Étape 1 - Courbes tion Autom

Logic has a dedicated Automation Curve Tool. In all honesty I never use it anymore. Once you master the key command to create your own curves, there really is no need to switch between the Pointer tool and the Automation Curve Tool!
1. D'abord permettre l'automatisation du menu contextuel de la zone Arrangement: Voir
2. Créer un couple de noeuds. Je travaille avec la création d'un fondu de volume en douceur sur cette piste.

3. Hold down the Shift and Control keys and position the Pointer tool over the line between the nodes.
4. Drag to the right or left to create an S-curve or up/down to create concave or convex curve.
Remarque: Pour réinitialiser la courbe de retour d'une ligne droite, il suffit de maintenir enfoncée la touche Ctrl Maj et clic sur la courbe!


Étape 2 - Ajuster et inverser les données automation de la piste
Alors, vous avez pris beaucoup de temps pour dessiner minutieusement dans certains complexes d'automation de volume (par exemple) et maintenant vous voulez ajuster rapidement le niveau du paramètre global de plusieurs nœuds ....

1. Maintenez enfoncée la touche Maj enfoncée et faites glisser une zone de sélection sur tous les nœuds que vous souhaitez régler.
2. Glisser sur un noeud ou une ligne de déplacer tous les nœuds haut, bas, gauche ou droite .... ou

3. Faites glisser dans la zone de surbrillance (mais pas sur un noeud ou une ligne) d'inverser la valeur d'automatisation. Ceci permet de garder tous les nœuds sur le zéro statique et se déplace sur les nœuds les plus extrêmes / - valeurs.
Essayez de voir la différence! Dans l'image ci-dessous je l'ai utilisé comme un moyen facile d'inverser les réglages de Pan sur la piste.

Étape 3 - Les données d'automation de copie à un autre paramètre
Souvent, vous pouvez trouver les automatismes que vous créez pour un paramètre qui soit un meilleur son lorsqu'elle est appliquée à un autre paramètre ou que vous souhaitez copier dans un autre paramètre ... Dans cet exemple, j'ai dessiné une automation de volume sur cette piste, mais je tiens à le copier dans la casserole automatisation sur la même piste.
1. Sélectionnez l'automatisation.
2. Maintenez la touche Commande ou Option (alt) enfoncée, cliquez sur le menu des paramètres d'automatisation dans la tête de piste.
3. Choisissez Pan (ou le paramètre que vous souhaitez copier les données d'automation existantes), puis relâchez la touche Option.

Une boîte de dialogue vous donne deux options. Si vous souhaitez conserver les données d'automation existantes, ainsi que le copier sur votre paramètre sélectionné, choisissez Copier et convertir.


Étape 4 - Automation de piste Copie entre les pistes
Il est facile de copier les données d'automatisation de piste à l'autre section de la même piste. Il suffit de sélectionner les nœuds et Option + faire glisser la sélection à la position désirée.
De nombreux utilisateurs croient qu'il est très difficile de copier les données d'automatisation de piste entre deux pistes. Bien qu'il existe de nombreuses techniques pour ce faire, voici la plus simple (et peut-être le plus négligé) de manière à atteindre cet objectif.
1. Sélectionnez l'automation de la piste et choisissez Modifier
2. Choisissez la piste que vous souhaitez copier l'automation de la piste d'.
3. Choisissez Edition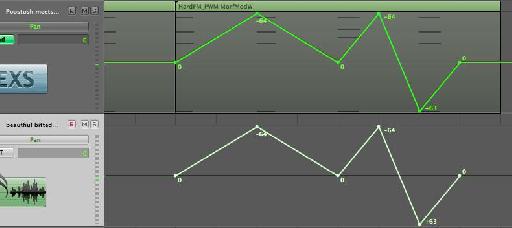 Étape 5 - Accrochage à la grille et l'automatisation Compensation
Dessin dans l'automatisation des postes spécifiques relatives à la grille de Logic peut être difficile si vous n'utilisez pas les options d'automatisation pression.
Depuis le menu Snap dans la zone Arrangement, choisissez Aligner Automation.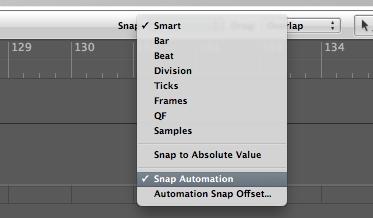 Créer, déplacer ou copier des noeuds viens de recevoir un ensemble beaucoup plus facile d'aligner sur la grille!
Cependant, vous pouvez remarquer que la position des noeuds est compensée par une tique années. Cliquez et maintenez sur un nœud. Dans mon cas, la position du noeud est compensée par -5 tiques.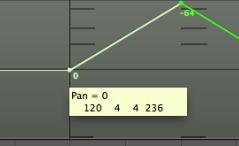 Pour changer le décalage à une autre valeur ou le supprimer complètement de sorte que votre automatisation qui se passe exactement sur ​​la valeur de grille désirée, allez à Logic Pro
Ici vous pouvez changer la valeur de calage offset à 0 ou une autre valeur tic base.

Intéressé à en savoir plus sur l'automatisation? Consultez le