Turning your ideas into a music doesn't stop once you've finished recording. These tips on arranging your project will help you save time when experimenting with your arrangement in Logic Pro.
Entweder als Teil der Produktion oder Songwriting-Prozess gibt es Zeiten, wenn Sie einen ganzen Abschnitt der Sitzung teilnehmen und entweder zu entfernen, verschieben, duplizieren oder kopieren Sie es wollen. Vielleicht möchten Sie auch zum Schweigen am Anfang oder in der Mitte einer Sitzung hinzuzufügen.

Methode 1 - (Quick and Dirty)
Wenn die Regionen, die bereits getrennt sind, wählte sie mit dem Zeiger-Werkzeug, indem Sie entweder um diejenigen, die Sie wollen, oder durch
Wenn die Regionen, die nicht bereits getrennt sind, können Sie den gewünschten Abschnitt mit dem Marquee-Werkzeug auswählen, dann, sobald Sie auf der Marquee-Auswahl mit dem Werkzeug Zeiger ziehen klicken, werden die Regionen getrennt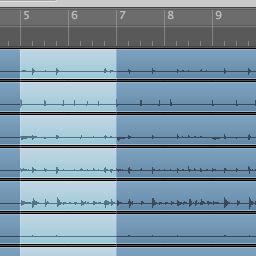 Klick auf den Marquee-Auswahl wird neue Regionen.
Methode 2 -
Zum Duplizieren oder Wiederholen einer Sektion müssen Sie zunächst den Raum für den neuen Abschnitt zu erstellen, Sie können diese einfach per Drag Gruppen von Regionen, oder Sie können das Event Float verwenden.
Öffnen Sie den Event-Float (Options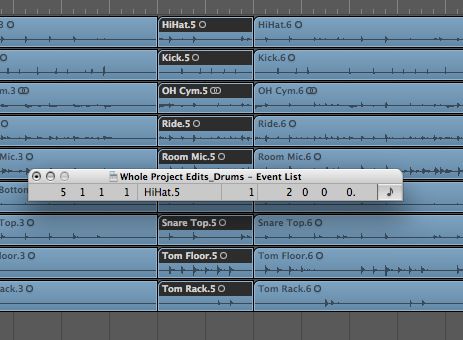 Die Event-Float.
Eine Alternative zur Verwendung der Event-Float ist Logics Pickup Clock Funktion nutzen zu können - statt der Abspielkopf an die gewünschte Stelle für Ihr ausgewähltes Material, drücken Sie dann; (Kolon) - oder schau in deinen zugeordnet Tastaturbefehle Fenster - und es wird, um das Snap Abspielposition.
So wiederholen Sie die ausgewählten Regionen wählen Repeat Regionen ... (Command-R) aus der Region wählen.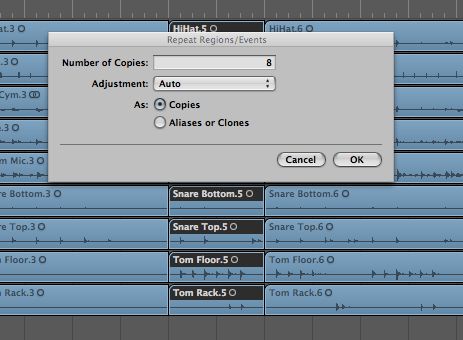 Wiederholen Sie die Regionen.
Methode 3 -
Bei größeren Projekten kann es sehr mühsam werden, um eine Auswahl zu treffen über eine große Anzahl von Spuren und Fehler leicht gemacht werden kann. Eine Lösung besteht darin, alle Regionen in diesem Abschnitt in einen Ordner zu packen.
Die ausgewählten Regionen werden nun in einem einzigen Objekt auf Ihrem Haupt-Arrangierbereich werden, so dass dieser Abschnitt sehr viel einfacher zu handhaben.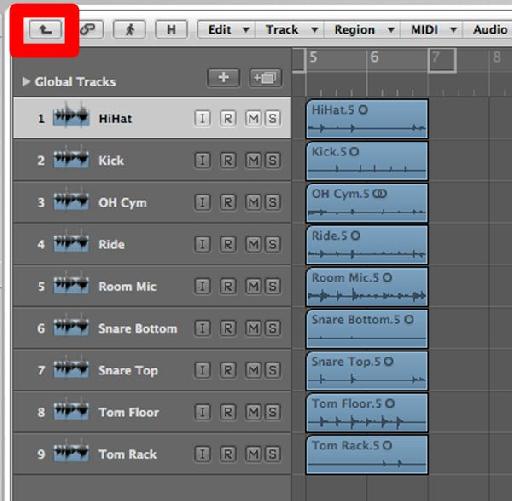 In einem Folder - das Verlassen Schaltfläche Ordner markiert ist.
Methode 4 -
Zum Löschen eines Abschnitts wählen Sie es aus und drücken Sie die Rücktaste.
Wenn Sie einen Abschnitt der Stille einfügen möchten, können dies mit Hilfe der Event-Float wie oben, wenn die Regionen, die bereits getrennt erreicht werden.
Wenn nicht, dann erstellen Sie einen Cycle-Bereich durch Ziehen nach vorne in der Bar Herrscher, Sie können auch einen Skip-Cycle-Bereich (erstellt durch Ziehen nach hinten in das Taktlineal), die Funktion im wesentlichen, dass das Projekt einfach diesen Abschnitt überspringen, wenn gespielt wird , das ist eine gute Möglichkeit zum Vorsingen, was Sie im Begriff sind als nächstes zu tun.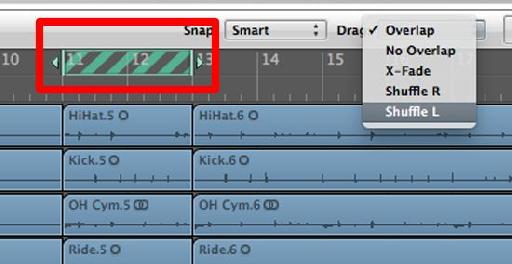 Ein Skip-Cycle-Bereich, und ziehen Sie die Optionen im Menü.
Wenn Sie wählen Sie Bearbeiten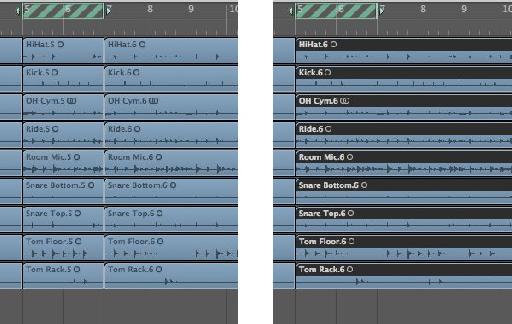 Vor und nach - Snip: Cut Abschnitt zwischen Locators.
Wenn Sie wählen Sie Bearbeiten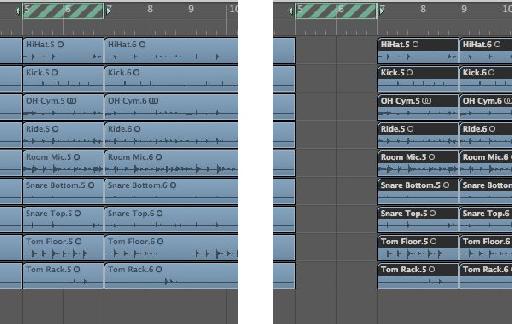 Vor und nach - Insert Silence Between Locators.
Zum Kopieren und Einfügen der Abschnitt von der Cycle-Bereich an der Stelle der Abspielposition begrenzt wählen Sie Bearbeiten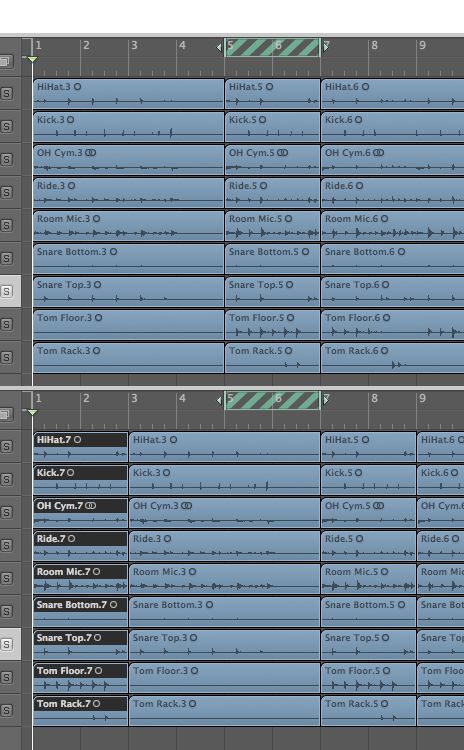 Vor und nach - Splice: Legen Sie Snipped Section an Abspielposition.
Um einfach duplizieren Abschnitt von der Cycle-Bereich begrenzt wählen Sie Bearbeiten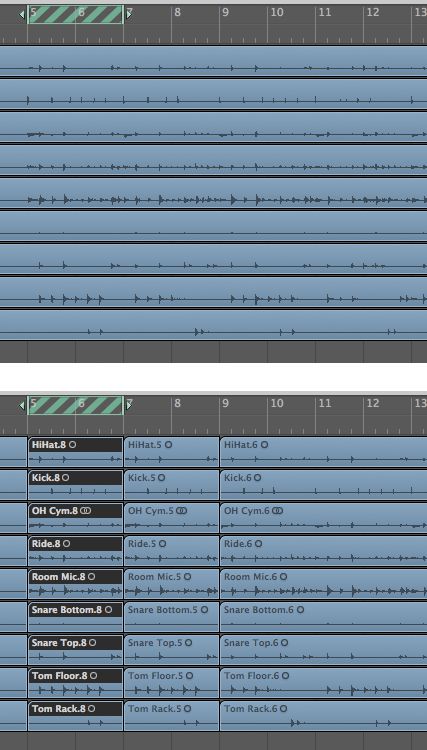 Vor und nach - Wiederholen Sie Abschnitt zwischen Locators.