When it comes to creating drum parts, Ultrabeat provides a ton of suitable sounds for almost any musical style. And for programming the patterns? Mo Volans steps up with a House Beat pattern.
In einem früheren Artikel betrachteten wir die Schaffung eines laid-back Hip Hop-Style Loop in Logic mit Ultrabeat . Dieses Mal werden wir die gleichen grundlegenden Prozess zu folgen, um ein Haus zu schlagen zu produzieren.
Alles Ill hier tun werden mit den Proben, die mit Logic gebündelt werden, so dass Sie sollten in der Lage zu folgen zusammen mit einer Standard-Installation von Logic Pro 9. Das ist wirklich an der Anfänger, der neu in die Programmierung elektronischer Beats richtet.
Schritt 1 - Laden Up A Basic Kit
UltraBeat ist mit vielen sehr cool, nutzbare Kits verpackt. Dies ist ideal, wenn Sie ziemlich neu in Logic und sind derzeit eine große Sample-Library des eigenen haben. Wenn es um die Programmierung House Beats haben wir eigentlich eine ziemlich gute Wahl.
Ich entschied mich für eine der offensichtlichsten Haus Kits hier genannt Progressive House. Idealerweise würde ich meine eigene Kit, aber für die Zwecke dieses Tutorials war es mehr oder weniger alles, was ich brauchte, um eine grundlegende Haus zu schlagen zu bauen.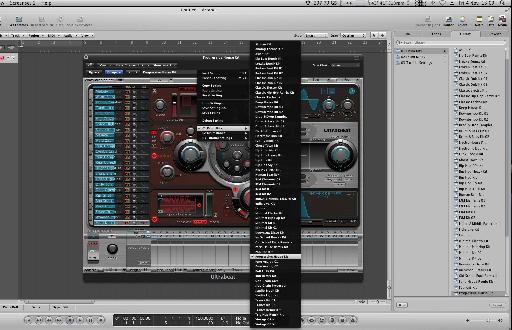 Das Kit wird geladen.
Mit dem Kit geladen waren bereit, als Einstieg in den grundlegenden Teil unseres Hauses zu schlagen ...
Schritt 2 - Programming Das Rückgrat Ihrer Beat-
Früher habe ich UltraBeats internen Step-Sequenzer zu den wichtigsten Teil der Beat hier Programm. Obwohl das, was Sie hören unter vielleicht ein wenig Malen nach Zahlen, wenn neue in die Welt der Beat-Programmierung dies ein guter Weg, um loszulegen werden können.
Ich habe einfach benutzte eine 4 / 4 Bassdrum, eine unkonventionelle offenen Hi-Hat und ein paar Schichten Schlingen auf der 2. und 3. Beats. Sehr einfache Dinge in der Tat, aber unglaublich effektiv und sofort erkennbar, wie ein Haus zu schlagen.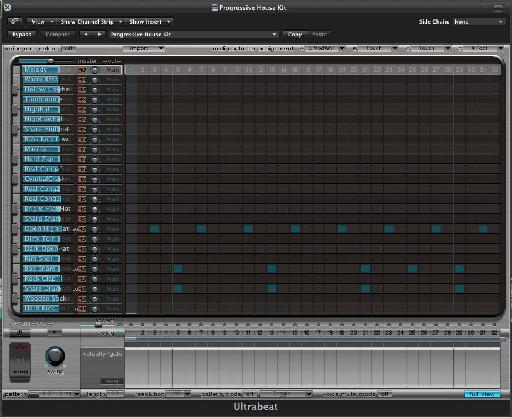 Die einfache schlagen in Ultrabeats Sequenzer.
Natürlich ist die Art und Weise Sie diese Ihnen so zu sprechen, ist durch weitere Zierteile. Diese könnten Wirkungen oder Percussion und sollten Nut und Variation der Einfachheit weve kreativen bisher hinzuzufügen.
Nun dies mit MIDI aber zunächst gut brauchen, um unsere grundlegenden schlugen in Logics Piano-Roll zu bekommen für die Bearbeitung und auch dies in den nächsten Schritt ...
Die einfache schlagen wir an dieser Stelle:
[Audio id = "10381"]

Hinzufügen Teile mit MIDI
Da sahen wir bei der Programmierung unserer grundlegenden RnB Beat, bewegte die MIDI-Daten von internen Sequenzer Ultrabeat ist nett und unkompliziert. Wir einfach der Drag-Muster-Symbol und Ort der Information auf den UltraBeats verfolgen.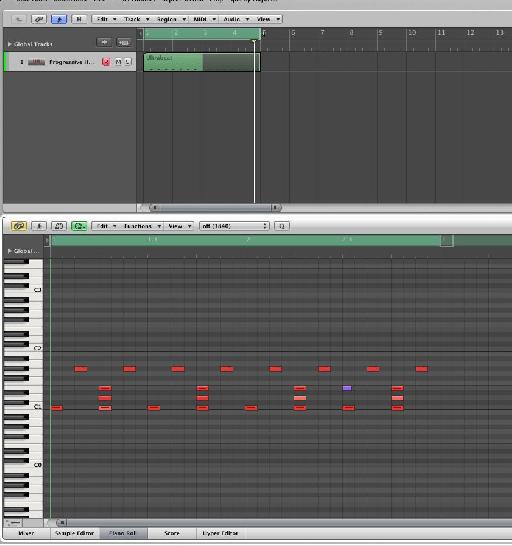 Die MIDI ist eine neue Spur gezogen.
Schalten Ultrabeats Step-Sequenzer aus, oder Sie werden alles hören zweimal! Sie können nun den MIDI in Logics Piano-Roll-Editor und sind bereit, Ihre Arbeit so weit zu bearbeiten oder Ergänzungen der bereitgestellten Muster mit zusätzlichen MIDI-Informationen.
Ich zog ein paar von unseren zuvor programmierten Teile um einen Hauch von Variation zu schaffen. Ich habe dann angefangen, fügt kleine Teile des Schlagzeugs, um die Schleife mit einem MIDI-Keyboard. Selbst diese kleinen Funken von Interesse verwandeln kann eine einfache Schleife wie dieser und biegen Sie in etwas ein wenig individueller.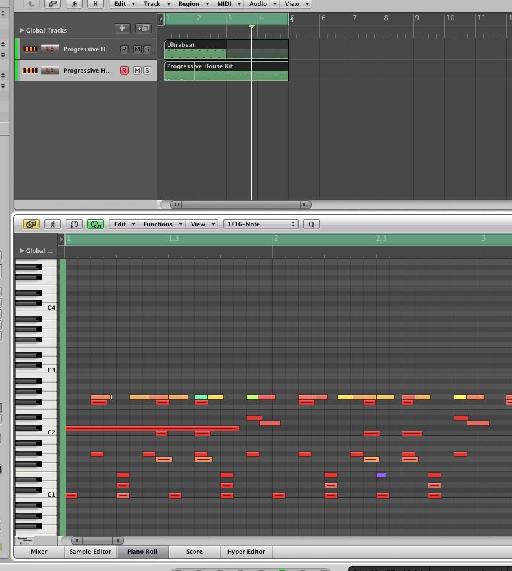 Extra-Programmierung ist es, unseren Teil aufgenommen.
Die neuen Teile helfen, Variation, um die Schleife hinzu:
[Audio id = "10380"]

Nun versuchen Sie, und erstellen Sie Ihr eigenes Haus zu schlagen und mischen die Dinge ein Hauch. Dies ist nur eine Startrampe für die Erstellung Ihrer eigenen Rhythmen in diesem Stil.