When it comes to creating drum parts, Ultrabeat provides a ton of suitable sounds for almost any musical style. And for programming the patterns? Mo Volans steps up with a laid back hip hop pattern.
Para aquellos de ustedes que son bastante nuevas para hacer ritmos de Logic pensé Id juntos algunos tutoriales sobre lo que late en los estilos y géneros específicos. Así comenzar con un ritmo de Hip Hop relajado que en realidad podría ser utilizado con un número de diferentes estilos.
La enfermedad esté mantener las cosas simples de estas sugerencias, pero siempre se puede ampliar las técnicas utilizadas en más tutoriales avanzados en una fecha posterior.
Paso 1 - Aprovechar al Máximo UltraBeat
Usted puede utilizar casi cualquier sampler o caja de ritmos virtual como su fuente de sonido aquí, pero vamos con la solución de las lógicas del tambor nativo,
La mejor forma de acceder a Ultrabeat es agregar una pista de instrumento de software nueva con el icono más de la parte superior de la lógica Pros Organizar la ventana principal. Luego pasar a la zona de Biblioteca y seleccione UltraBeat de la lista. Esto añadirá una pista pre-cargado con una instancia de Ultrabeat para usted.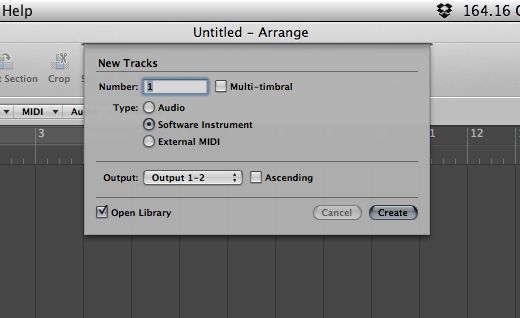 Carga de un canal nuevo instrumento.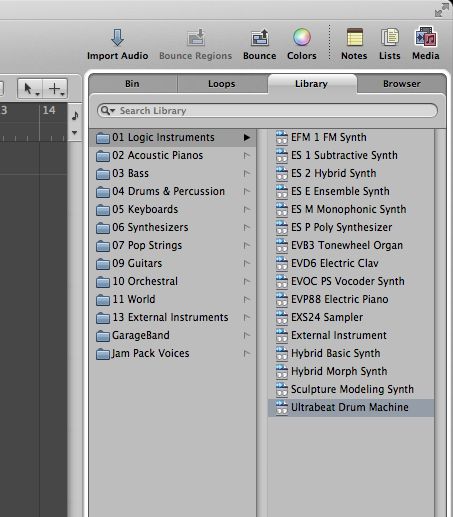 Selección de Ultrabeat en la biblioteca.
Ahora estamos listos para empezar a seleccionar algunos sonidos adecuados ...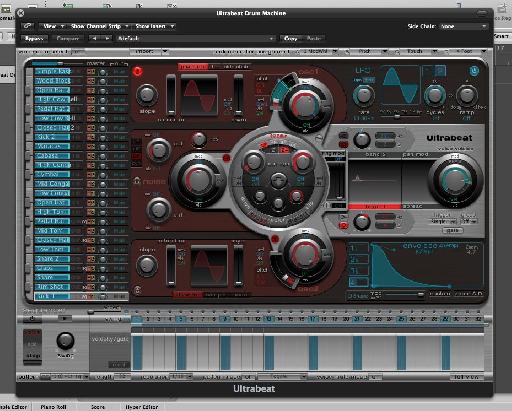 Ultrabeat es bueno para ir!.
Paso 2 - Carga de un kit adecuado
Una instalación completa de Logic Studio te dará una impresionante colección de sonidos para todos los instrumentos disponibles y
Por supuesto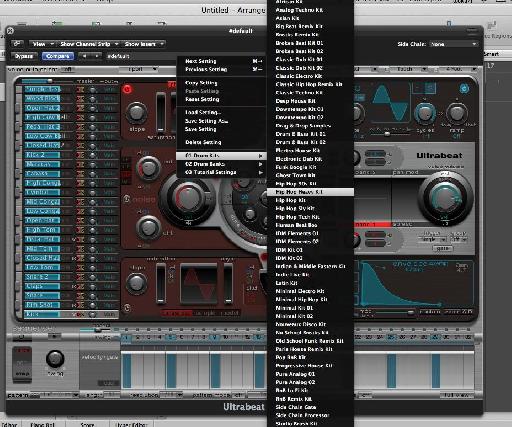 La elección del equipo de la derecha.
En este caso he optado por el Hip Hop
Paso 3 - Programación de un patrón básico
Hay algunas maneras que podemos utilizar UltraBeat latidos programa, usted puede utilizar el secuenciador por pasos interno o utilizarlo como un módulo MIDI virtual y contar con un teclado y editores de las lógicas diferentes eventos. Im realmente va a utilizar una buena combinación de los dos aquí.
Comience seleccionando los sonidos de teclas que desea construir su ritmo a partir de (por lo general comienzan con bombo y la caja). Una vez que su sonido se selecciona mediante el teclado a la izquierda de las unidades básicas de la interfaz, que está listo para comenzar a introducir medidas.
El secuenciador por pasos que se accede a través del borde inferior de la interfaz de las unidades básicas y es bastante sencillo. Antes de empezar es posible que desee iniciar cualquier patrón que se ha cargado con su equipo. Esto se hace mediante Control-clic en el menú y la selección de patrón claro.

Borrar el secuenciador por pasos.
Medidas ahora se puede añadir o eliminar con un solo clic y la velocidad de los pasos se puede cambiar fácilmente con las barras de siempre. Recuerde que debe asegurarse de que tiene el sonido correcto seleccionado en la programación de los pasos.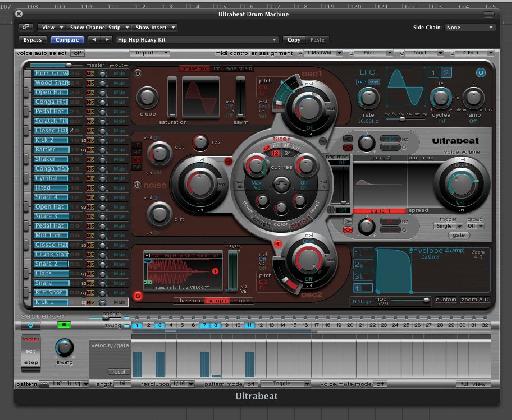 Programación de algunas medidas iniciales.
También he añadido algunas giro al circuito para darle un toque más humano. Repita estos pasos hasta que haya un bucle que están contentos. Usted puede oír lo que me ocurrió a continuación.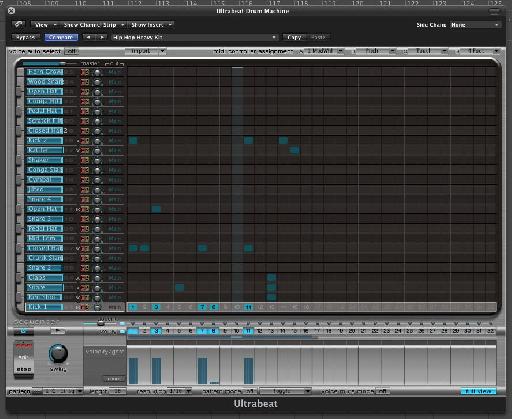 La secuencia de la vista.
[Audio id = "8484"]

Paso 4 - Traslado de su patrón a la página principal de arreglos
Con su patrón completo ahora puede seguir trabajando a partir de secuenciador por pasos UB a las lógicas principales arreglos página. Esto significa que usted puede editar los datos MIDI y añadir fácilmente a su proyecto actual.
En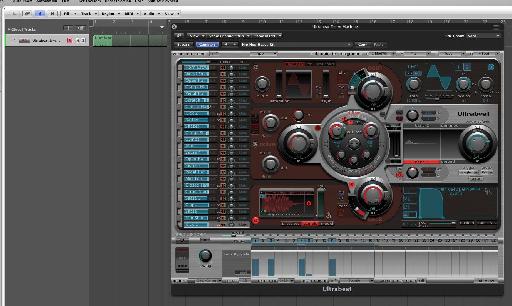 La parte es arrastrada a las lógicas ventana Organizar.
Ahora debe ver su nuevo lazo como un evento MIDI y esto se puede cortar, copiar y secuenciado de la misma manera como cualquier otra. Llegar a hacer sus propios ritmos y ver qué se puede hacer con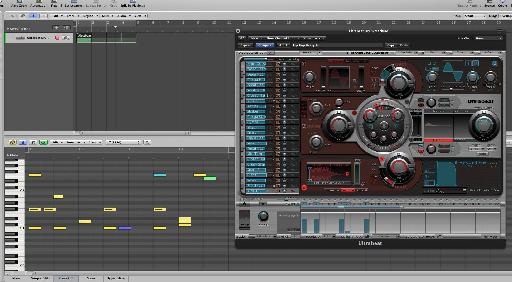 La parte en el editor de las lógicas de teclado.
Aprenda todo lo que necesita saber acerca de mamut de Logic tambor sampler / sintetizador de instrumentos de Lógica 204: Poder de Ultrabeat .