سریع نکته : با استفاده از لای شیار به کنترل منطق 9
The Touch Revolution is upon us. Whether or not you have used an iPhone or iPad to control Logic 9.1.3 or not, most Mac users now have touch control at their finger tips (sic). If you are using a Macb
انقلاب لمسی است که بر ما. یا نه به شما استفاده از آی فون یا آی پد کنترل منطق 9.1.3 یا نه ، اکثر کاربران مکینتاش در حال حاضر کنترل لمسی در نوک انگشتان خود را (SIC). اگر شما با استفاده از مک را با لای شیار یا لای شیار سحر و جادو (به طور جداگانه در دسترس) ، شما می توانید برخی از حرکات چند لمسی پیشرفته به حرکت و کنترل جنبه های منطق 9 استفاده کنید. در اینجا چگونه است.
توجه : شما ممکن است نیاز به مراجعه به تنظیمات سیستم خود را
01 -- حرکت در اطراف منطقه ترتیب
Make sure Two Finger Scroll feature is enabled and swipe left, right, up or down (even in 360 degrees) with two fingers to scroll around your Arrangement/Editor window. This can be a very quick way to move around.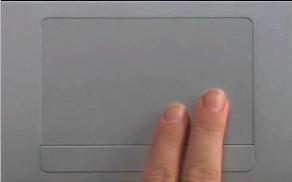 Holding down
Command
inverts the axis when using two finger swipe. In essence this means
Command-swiping
on the horizontal axis will scroll on the vertical axis and vice-versa.
سه انگشت کش رفتن (چپ / راست) انجام یک تابع ناوبری منحصر به فرد است. آن چفت کتیبه ها آرایش (فقط بر روی محور افقی) نشان می دهد منطقه از آرایش است که در حال حاضر در خارج از نظر شما. بگذارید یک مثال بزنم : اگر تنظیم شما در حال حاضر نمایش میله 1 -- 12. انجام سه انگشت کش رفتن به سمت راست و تنظیم بالا پایین برای نشان دادن نوار 13 -- 25. بسیار مفید از ویژگی های!
02 -- با دو انگشت زوم
Pinch to Zoom works quite well in Logic's Arrange area, Sample Editor and MIDI Editors. However, this method only zooms in and out on the horizontal axis.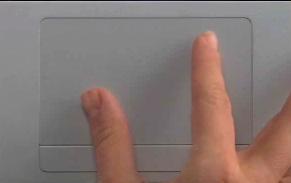 A little known tip is that using
Two Finger Swiping
action in conjunction with the
Option
key held down will allow you to zoom in and out vertically and horizontally depending on the direction of your swipe.
در اینجا یکی از نهایی من دیده ام هر جای دیگری نمی مستند است. پایین نگه دارید گزینه کنترل و دو انگشت کش رفتن بر روی محور عمودی به بزرگنمایی / بر روی محور افقی و عمودی به طور همزمان است. این یکی از مورد علاقه های شما می باشد.
03 -- مخلوط کردن آن
The Rotate gesture is one that I find less intuitive personally, However, if you enjoy using Two Finger Rotate, then you may notice that in Logic, rotating anywhere will adjust the fader level for the currently selected channel strip/track.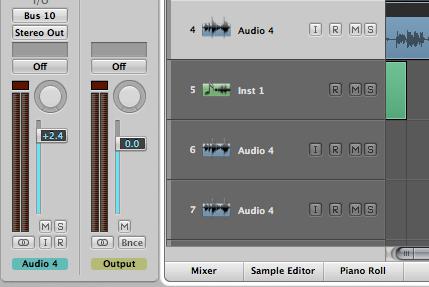 این امر می تواند اگر با استفاده از کلید های اصلاح کننده را قادر می سازد به شما برای تنظیم تعادل / پان این راه نیز هست ، اما تا زمان نوشتن که امکان پذیر نیست.
04 -- صرفا لمس...
OK را بزنید. بنابراین این نوک این نسخهها کار میکند برای کاربران موش به طور منظم بیش از حد ، بلکه به این دلیل من با استفاده از لوله کشی ثانویه (دو انگشت شیر ​​را به تقلید از راست کلیک روی یک موش) بسیاری من می خواهم این ویژگی شامل.
دو انگشت شیر ​​"منو" Right-click/Control-click در بسیاری از مناطق از منطق نشان می دهد. این استاندارد است. اما به جای رسیدن برای کلید فرار به نمایش جعبه ابزار شناور ، سعی کنید : کنترل دو انگشت شیر و جعبه ابزار شناور به نظر می رسد هر جا که مکان نما شما می باشد. ممکن است کمی زمان به آن عادت را ، را ، اما آن را به زمان دیگری محافظ به نظر من.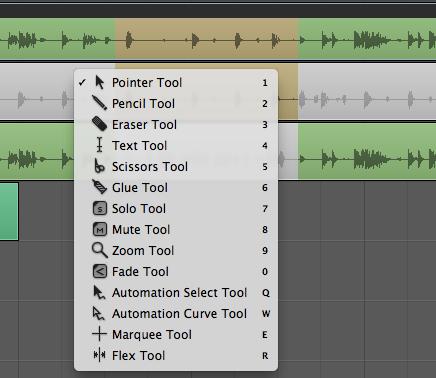 05 -- مرور در مرورگر منطق
This is a neat touch implemented by the Logic Developers. If you, like me, enjoy using Logic's Browser in the Media area, you'll find this one great. Three Finger Swipe Left/right or Up/Down performs Back and Forward respectively (just like in Safari or the Finder).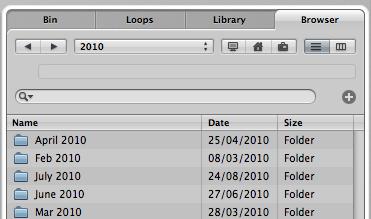 This is a great way to quickly explore folder contents in
List
Mode
.
آیا شما هر راهنمایی های لمسی سری ژست که با منطق (9)؟ به اشتراک گذاری آنها را در نظرات زیر!
می خواهید بیشتر بدانید؟ اتمام این مبحث منطق طرفدار پس از آن!