Programming your own synth sounds in Logic's ES2 doesn't have to be scary! Using the presets under 'Tutorial Settings' can help speed up the process. It can also be very fun. Read on to learn more.
Logic Pro tiene algunos de los sintetizadores más poderosa de cualquier DAW que hay. Y, no sólo son poderosos, suenan increíbles también.
La ES2 en realidad ha venido a ser mi favorita a cabo de todos ellos. Sólo tiene que pulir el sonido que se suma y fuerza a todas las pistas que yo hago. Funciona como un sorprendentemente bajo, un teclado, una parte arpegiada ... Puedo seguir, y seguir.
Sin embargo, al empezar a tratar de crear un parche con un defecto ES2, incluso si eres muy, muy versado en síntesis, puede ser una tarea desalentadora. Es sólo la forma más lógica de los niños en el rollo de Apple! Te dan sintetizadores de software que resista la prueba del tiempo. Y eso es una exageración.
Apple hizo darnos algunas "Notas de Cliff" para trabajar, sin embargo. Usted no puede ser un gurú de sintetizador, pero la mayoría de nosotros sabemos cómo ajustar.
= Ajuste de ajustar las perillas y botones al azar hasta que usted consigue un parche que suena como lo que usted desea.
No, esta no es la definición de Webster, esta es la mía. No lo odio.
Youve hecho probablemente este número ya: youve ido a los programas prefijados de la ES2, que se encuentra una almohadilla o las cadenas que te gustó, algo por el estilo, y luego poco a modificar, ¿verdad?
Bueno, en este tutorial, Id gustaría señalar algo más fabricantes incluyen sintetizadores. No todos, pero la mayoría. Estos a veces se llaman parches Init, a veces se llaman plantillas. Pro Logic les llama presets tutorial.
En lugar de construir fuera de los osciladores básicos, la forma en que normalmente, este tutorial te va a mostrar cómo construir fuera de parche defecto muy, muy básico, para acelerar su flujo de trabajo y la composición.
Un escenario de
En primer lugar, te voy a dar otro escenario familiar. Piense en esos momentos cuando estás en el medio de hacer una nueva canción, la pista, la producción, lo que usted quiera llamar. Youre escuchar a su ranura, usted está teniendo diversión. De repente, se oye una pieza en su cabeza está jugando con un parche sintético que es muy particular.
De empezar a excavar alrededor a través de la biblioteca, pero el sonido usted está buscando es no aparecer en cualquier lugar ... y su ejemplo un simple sonido.
Paso 1 - Llevar hasta un ES2
En Pro Logic, abrir un proyecto de canción vacía, crear una pista de instrumentos de software y una instancia de un ES 2 como el instrumento: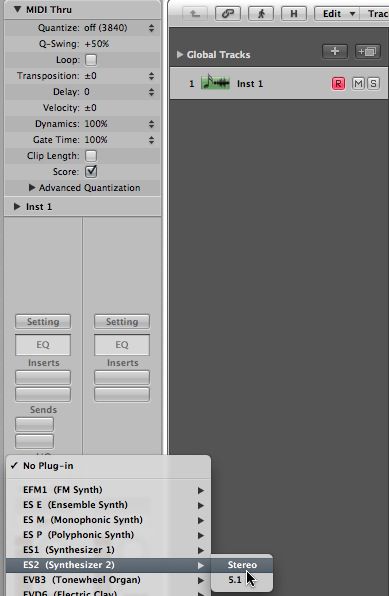 Por supuesto, este ejercicio es muy orientado a lo que haría en el medio de un proyecto, pero imagina estaban en medio de ella!
Paso 2 - Busque los parches Tutorial
En el menú de selección preestablecidos, ir a 12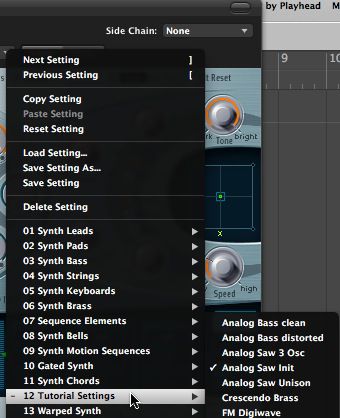 Como puede ver, hay bastantes pocos parches dentro de este sub-menú. Permítanme empezar a dibujar su atención a algunos de la utilidad aquí. Por ejemplo: no es el analógico Saw parche Init. Esto es útil porque cuando se selecciona este parche, que, esencialmente, pone a cero el ES2, muy parecido a cero youd a cabo una mesa de mezclas. Se lo prepara con un parche de dientes de sierra básicas que se pueden construir a partir sin tener que pasar por las rutas y restablecer el conseguir un parche básico.
Paso 3 - Seleccione el parche
Ahora, vamos a elegir el analógico Saw Unison preestablecido. Empiezo con este un mucho porque su fornido ya, pero es muy básico, al mismo tiempo.

Reproduzca algunas notas en el controlador MIDI o el teclado Bloq Mayús y tener una escucha:
[Audio id = "8395"]

Paso 4 - Hacer una secuencia adecuada
Hay un montón de posibilidades con sólo esta simple parche. Debido a que es tan espesa, que puede ser utilizado como una excelente plataforma de conducir, etc Id gustaría hacer esto en un valiente, arp, staccato estilo parche.
En primer lugar, llamar la enfermedad en un patrón arpegiados, de esta manera puedo escuchar el parche programado la ID de manera que imaginan.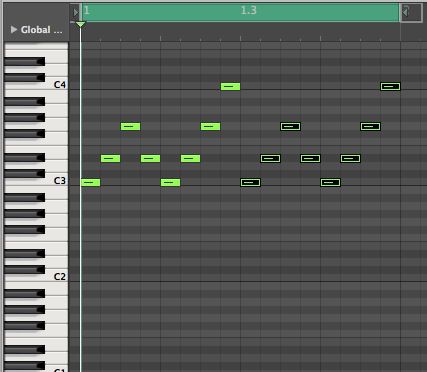 [Audio id = "8239"]
Paso 5 - Ajustar el parche
Con los arpegios programados de inicio, con la enfermedad de 3 amperios de sobres. Mal menor el sostenido hasta el final. Puñaladas son muy de campana, y queremos que esta nota de la corrupción antes de que finalice papel desempeñado.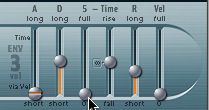 A continuación, el decaimiento y caída de hasta alrededor de 110 ms.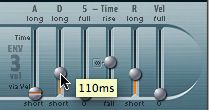 [Audio id = "8238"]

Tenga en cuenta que su agitado mucho, pero mucho mejor en términos de conseguir una mayor definición y nerviosismo de nuestra línea de arpegiados.
Y, lo podemos llevar aún más lejos. Debido a que la ES2 tiene algunas realmente sorprendentes efectos incorporados, permite seguir adelante y pila de algunos de los que, también. Malos seguir adelante y añadir un poco de Phaser mediante el control de intensidad, y luego baje la velocidad a 21 Hz. Esto agregará un efecto etéreo sutil a la revisión de valiente, sintetizador poco que tenemos actualmente en marcha.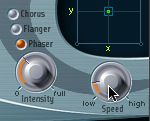 [Audio id = "8240"]
Paso 6 - Modificación del carácter
Si yo decido, en el transcurso de mi operación rápida el diseño de sonido, que Id como para modificar el carácter general de mi parcela, la ES2 puede acomodar fácilmente. Por ejemplo, si decido que el parche podría ser un pelo muy grueso, Ill tire hacia atrás el mando analógico para que no la desafinación muy mucho. A medida que la Phaser añade un toque de desafinación para el parche por defecto ya muy desafinado, este pequeño retocar nos devolverá parte de la definición original.

[Audio id = "8241"]
Conclusión
Como puede ver, la ES2, como todos los sintetizadores de Logic Pro , tiene una riqueza de sonidos de la construcción de bloque de tipo que pueden ayudarle a mejorar su biblioteca. Identificación animamos a probar algunos de los parches de otro tutorial. Usted podría terminar la construcción de una nueva, la biblioteca original por ti mismo.