Perhaps one of the less shouted about areas of Logic Pro X is the Score Editor. Jay Asher discovers that changes have been made, and good ones at that! Read about his top 5 in this article.
Logic Pro X est ici et à ma grande joie. Pour la première fois dans un certain temps une certaine attention a été accordée à Logic Plus Score Editor. Alors que 90% de mon livre, avec une récolte de Logic Pro est encore très pertinent, vous pouvez envisager cet article un additif pour Logic Pro X.
Si vous regardez Pic 1, vous pouvez voir qu'il ya des écarts entre les régions à la fois de la flûte et des parties de hautbois. Dans les versions précédentes de Logic Pro si vous avez ouvert l'éditeur de partition dans son linéaire affichage par défaut, il y aurait des lacunes dans l'écran là où il y avait des régions manquantes.
1. Voir enveloppé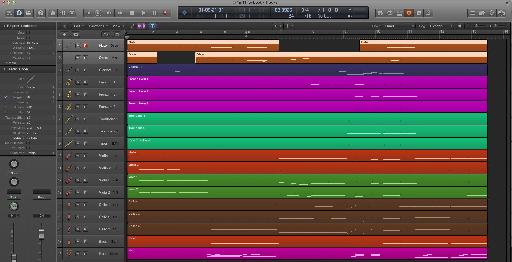 Pic 1
Mais maintenant il ya une nouvelle option appelée la vue Emballé, dont vous pouvez voir que je choisissais l'image 2.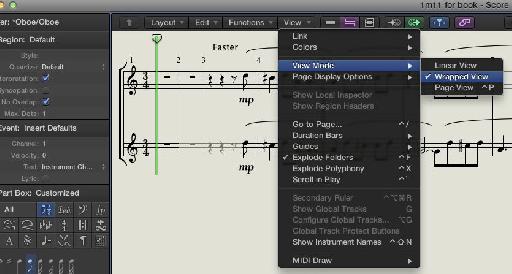 Pic 2
En Pic 3, notez svp que toutes les mesures manquantes ont été remplis po I love this!

Pic 3
2. Boîtes de partie personnalisables
En Pic 4, vous pouvez voir la boîte de partie tel qu'il apparaît dans Logic Pro 9. Alors que vous pouvez voir précisément ce qui est dans un groupe de partie en cliquant dessus, il ne ferait pas bon d'être en mesure de personnaliser les groupes? (C'est une question rhétorique.)

Pic 4
En Pic 5, voici la boîte de partie pour ouvrir un sous-groupe appelé personnalisée tout au Pic 6, vous pouvez voir les filtres optionnels qui sont dans tout nouveau projet.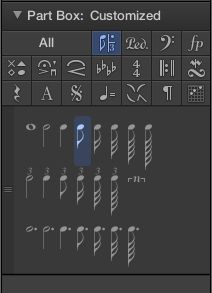 Pic 5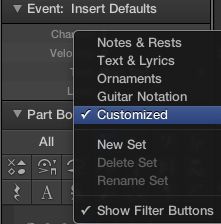 Pic 6
En Pic 7, j'ai tout simplement choisi puis désélectionner les groupes que je ne veux pas voir. Je peux alors choisir de créer un nouvel ensemble et nommez-le, comme je l'ai fait dans l'image 8. Je peux alors revenir à tous et créer une autre série.

Pic 7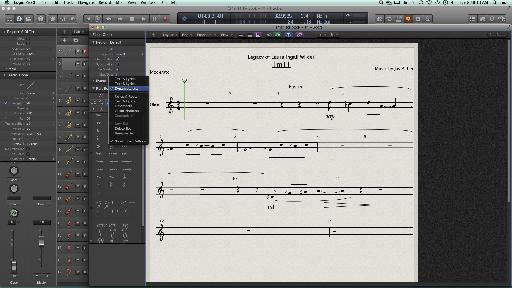 Pic 8
Ces Coffrets Partie personnalisées sont globales pour LP X et donc seront désormais dans chaque projet.
3. Style Personnel
Vous ne pouvez plus double-cliquez sur un style de portée pour voir ses propriétés. Au lieu de cela, vous devez faire défiler vers le bas de la sélection, ou allez dans le menu Format et choisissez Afficher les styles du personnel, ou appuyez sur le raccourci clavier attribué à ce sujet.
Ma première réaction a été un frein à ce que lorsque j'ai vu le nouveau Style Editor Personnel ouvrir que vous voyez dans l'image 9.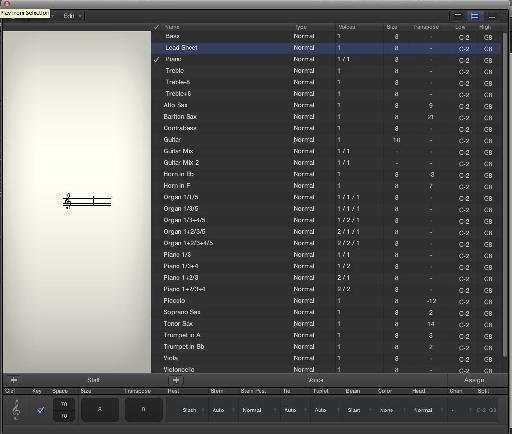 Pic 9
Maintenant, nous avons la capacité de créer, dupliquer et modifier tous nos styles de portée dans une seule fenêtre, ce qui est un gain de temps formidable.
Quasiment idem pour tout ce que j'ai écrit sur l'éditeur de styles d'état-major de l'Ensemble éditeur de partition. Outil puissant. Voir photo 10.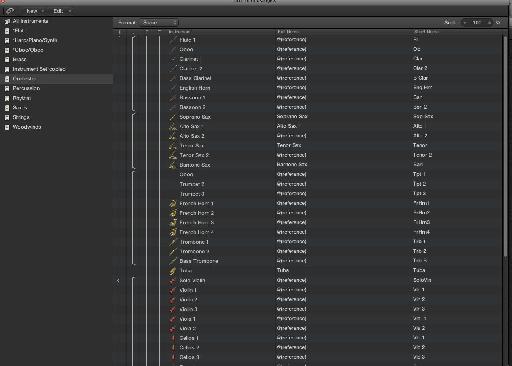 Pic 10
4. Extraire des parties de A Full Score
Dans le passé, j'ai toujours eu à créer un jeu de score ou de chaque instrument de garder des pièces imprimé dans un projet Logic séparé. Si cela s'avère être aussi réaliste que je pense que ça va se révéler, c'est peut-être plus nécessaire. De toute façon, il est plus facile.
Pour réaliser cela, il faut simplement Option-cliquez sur le Score Situé au sommet de l'inspecteur et de choisir un instrument. Il va créer un style personnel avec le nom réel de l'instrument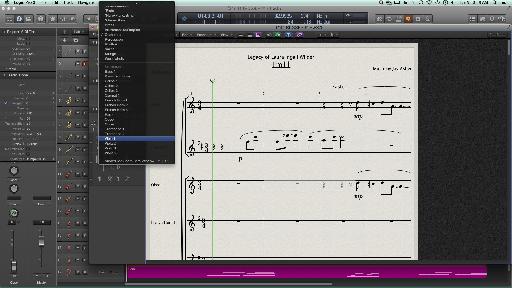 Pic 11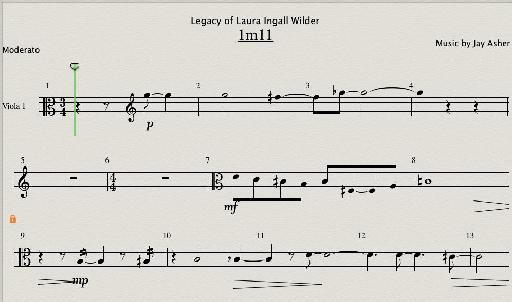 Pic 12
5. Plus précis barres de durée
Un coup de chapeau à mon ami et contributeur de MacProVideo compatriote, Peter Schwartz, de me conseiller de celui-ci: les barres de durée affichent désormais correctement les longueurs de notes de même durée, ce qui n'était pas toujours le cas dans le passé. Voir photo 13.

Pic 13
Je suis sûr que je reçois plus profondément dans Logic Pro XI vais découvrir de nombreux trésors les plus cachés qui sera peut-être plus bénéfique que ces améliorations apportées à l'éditeur de partition. Mais au nom de tous les temps longs Logic Pro utilisateurs qui avaient franchement commencé à douter qu'il y allait jamais être d'autres améliorations à l'éditeur de partition, merci d'Apple!