Perhaps one of the less shouted about areas of Logic Pro X is the Score Editor. Jay Asher discovers that changes have been made, and good ones at that! Read about his top 5 in this article.
Logic Pro X è qui e con mia grande gioia. Per la prima volta in un bel po 'po' di attenzione è stata rivolta alla Logica Pro Score Editor. Mentre il 90% del mio libro, segnando con Logic Pro è ancora molto rilevante, si può considerare questo articolo un addendum per Logic Pro X.
Se si guarda al Pic 1, si può vedere che ci sono dei vuoti tra le regioni sia nel flauto e oboe parti. Nelle precedenti versioni di Logic Pro se si apre l'Editor delle Partiture nella sua impostazione predefinita visione lineare, non ci sarebbero lacune nella visualizzazione in cui ci mancavano le regioni.
1. Visualizza Avvolto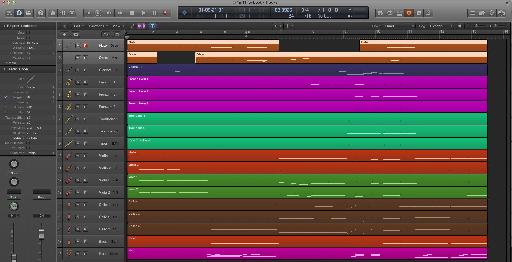 Pic 1
Ma ora c'è una nuova opzione denominata View Avvolto, che potete vedere sto selezionando in Fig. 2.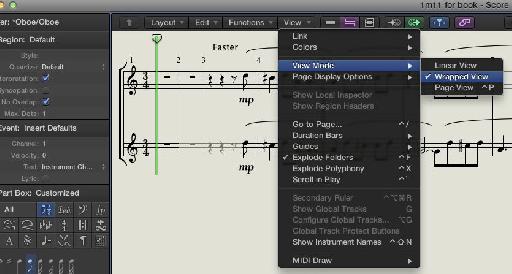 Pic 2
In Pic 3, si prega di notare che tutte le misure mancanti sono stati riempiti dentro amo questo!

Pic 3
2. Scatole personalizzabili Parte
In Pic 4 si può vedere la scatola della parte come appare in Logic Pro 9. Mentre è possibile vedere esattamente cosa è in un gruppo parte facendo clic su di esso, wouldnt sarebbe bello essere in grado di personalizzare i gruppi? (Questa è una domanda retorica.)

Pic 4
In Pic 5, ecco la scatola Parte apertura di un sottogruppo denominato Personalizzato mentre in Pic 6, è possibile vedere i filtri opzionali che sono in ogni nuovo progetto.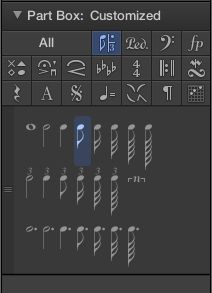 Pic 5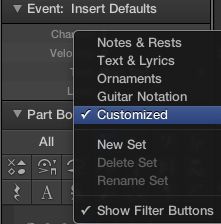 Pic 6
In Pic 7, ho selezionato tutto e poi semplicemente deselezionato i gruppi specifici che non voglio vedere. Posso quindi scegliere di creare un nuovo set e il nome, come ho fatto in Fig. 8. Posso poi tornare a Tutti e creare un altro set.

Pic 7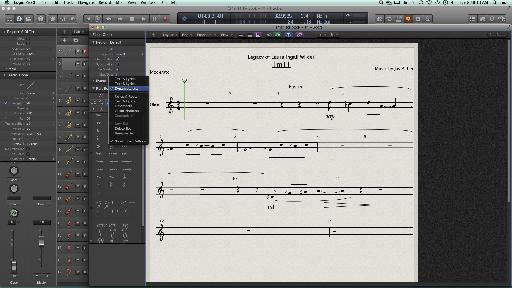 Pic 8
Questi insiemi di dialogo personalizzata Parte sono globali a LP X e pertanto saranno ora in ogni progetto.
3. Stile Personale
Non è più possibile fare doppio clic su uno stile personale di vedere le sue proprietà . Invece è necessario scorrere fino al fondo della selezione, o andare nel menu Layout e selezionare Mostra stili del personale, oppure premere il tasto di comando rapido assegnato a questo.
La mia prima reazione è stata che palle fino a quando ho visto il nuovo Staff Style Editor aprire che si vede in Fig. 9.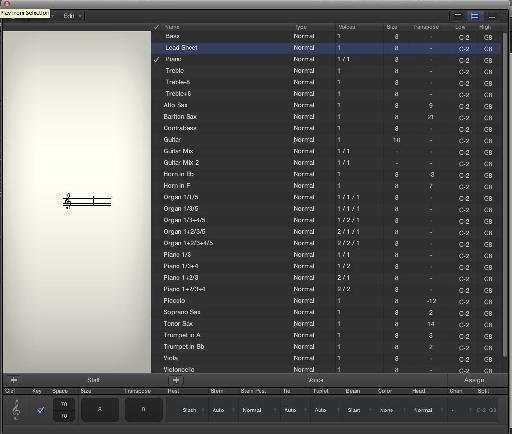 Pic 9
Ora abbiamo la possibilità di creare, duplicare e modificare i nostri stili di personale in una sola finestra, che è un risparmio di tempo incredibile.
Praticamente idem per tutto quello che ho scritto circa la Style Editor del personale per il Score Set Editor. Strumento potente. Vedi foto 10.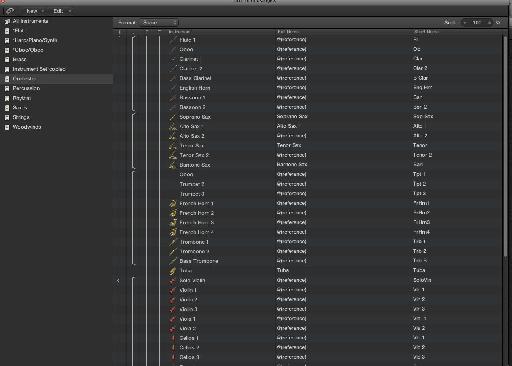 Pic 10
4. Estrarre parti da A Full Score
In passato, ho sempre avuto per creare un Set Score o di ogni strumento per mantenere per le parti la stampa in un progetto Logic separata. Se questo risulta essere il più praticabile, come penso che si rivelerà essere, che potrebbero non essere più necessario. In entrambi i casi, è più facile.
Per eseguire questa operazione, si deve semplicemente al Option-click Punteggio Situato in cima alla Inspector e scegliere uno strumento. Si creerà uno stile personale con il nome effettivo dello strumento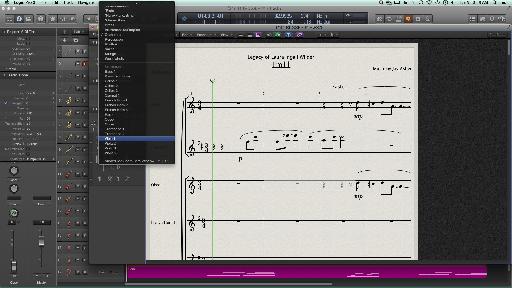 Foto 11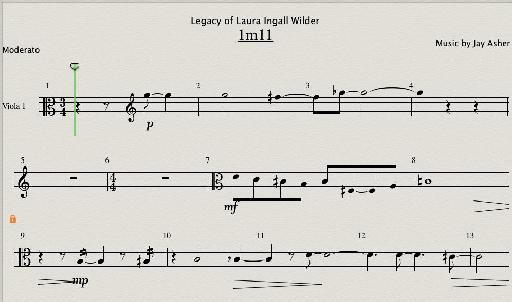 Pic 12
5. Più accurate Durata Bars
Una punta del cappello al mio amico e collaboratore macProVideo collega, Peter Schwartz, per me consigliare di questo: bar Durata ora visualizzati correttamente nota lunghezze della stessa durata, il che non è sempre stato vero in passato. Vedi foto 13.

Pic 13
Sono certo che, come ho più in profondità Logic Pro XI vado a scoprire molte gemme più nascoste che sarà forse più utile che tali miglioramenti del Score Editor. Ma parlando di tutti i tempi lunghi utenti Logic Pro che si era francamente cominciò a dubitare che non ci sarebbe mai essere ulteriori miglioramenti delle Partiture, grazie di Apple!