Perhaps one of the less shouted about areas of Logic Pro X is the Score Editor. Jay Asher discovers that changes have been made, and good ones at that! Read about his top 5 in this article.
Logic Pro X está aqui e muito para o meu prazer. Pela primeira vez em um bom tempo alguma atenção tem sido dada à Lógica Prós Pontuação Editor. Enquanto 90% do meu livro, marcando com Logic Pro ainda é muito relevante, você pode considerar este artigo uma adenda para o Logic Pro X.
Se você olhar para um Pic, você pode ver que há diferenças entre as regiões, tanto na flauta e oboé partes. Nas versões anteriores do Logic Pro, se você abriu o Editor de Pontuação em seu padrão de visão linear, haveria falhas na tela onde não faltavam as regiões.
1. Ver envolto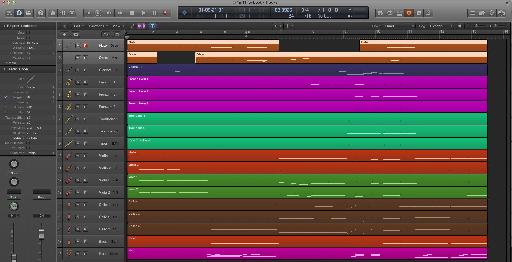 Pic 1
Mas agora há uma nova opção chamada Vista envolvido, que você pode ver que eu estou selecionando em Pic 2.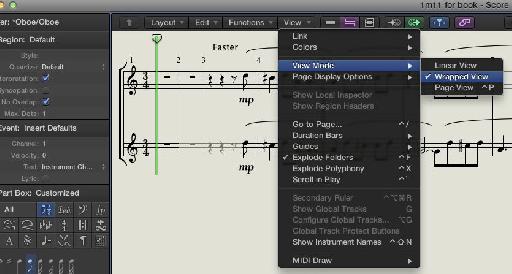 Pic 2
Em Pic 3, por favor, note que todas as medidas faltantes foram preenchidos Eu amo isso!

Pic 3
2. Boxes Parte personalizáveis
Em Pic 4 você pode ver o Box da peça conforme consta no Logic Pro 9. Enquanto você pode ver especificamente o que está no grupo parte, clicando sobre ela, não seria bom ser capaz de personalizar os grupos? (Essa é uma pergunta retórica.)

Pic 4
Em Pic 5, aqui é a parte da caixa que abre a um sub-grupo chamado personalizado enquanto em Pic 6, você pode ver os filtros opcionais que estão em qualquer novo projeto.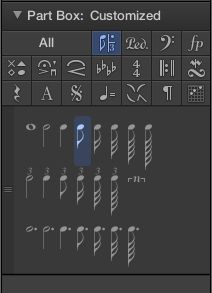 Pic 5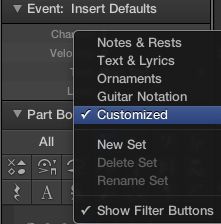 Pic 6
Em Pic 7, eu selecionei tudo e depois simplesmente desmarcada os grupos específicos que não querem ver. Posso, então, optar por criar um novo conjunto e nomeá-la, como tenho feito em Pic 8. Posso, então, voltar a tudo e criar um outro conjunto.

Pic 7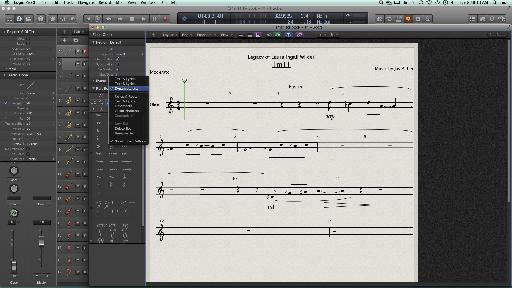 Pic 8
Estes conjuntos de caixa personalizadas da peça são globais para LP X e agora será, portanto, em cada projeto.
3. Staff Estilo
Não é mais possível clicar duas vezes em um estilo pessoal para ver suas propriedades. Em vez disso você deve rolar até a parte inferior da seleção, ou ir no menu Layout e escolha Mostrar Pessoal Styles, ou bater na tecla de comando atribuído a este.
Minha primeira reação foi que um arrasto até que eu vi o novo editor de Estilo Pessoal abrir que você vê no Pic 9.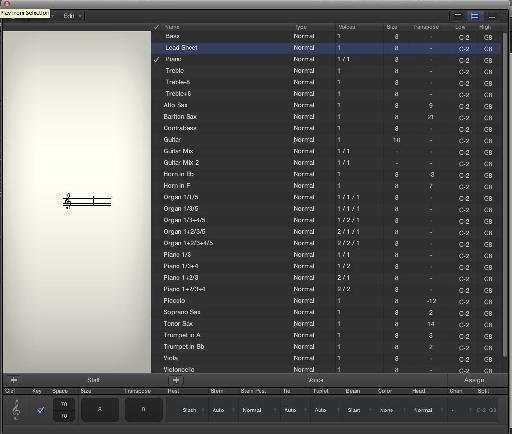 Pic 9
Agora nós temos a capacidade de criar, duplicar e editar todos os nossos estilos de pessoal em uma janela, o que é uma poupança de tempo fantástico.
Praticamente idem para tudo o que eu escrevi sobre o editor de Estilo Pessoal para o Conjunto Editor de Score. Ferramenta poderosa. Veja Pic 10.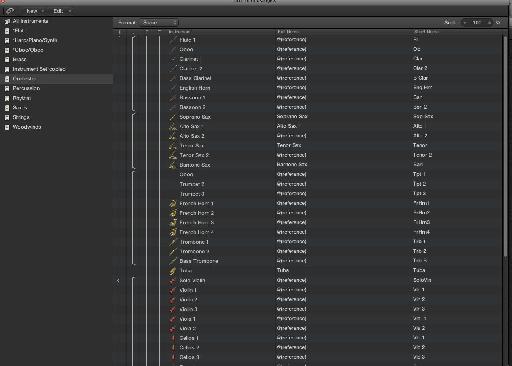 Pic 10
4. Extrair partes de uma partitura completa
No passado, eu sempre tive que criar um conjunto de Pontuação ou cada instrumento para manter as peças impressão em um projeto Logic separado. Se esta prova ser tão viável como eu acho que vai revelar-se, que pode não ser mais necessário. De qualquer forma, é mais fácil.
Para realizar isso, basta simplesmente Option-clique no Placar Situado no topo do Inspector e escolher um instrumento. Ele vai criar um estilo pessoal com o nome real do instrumento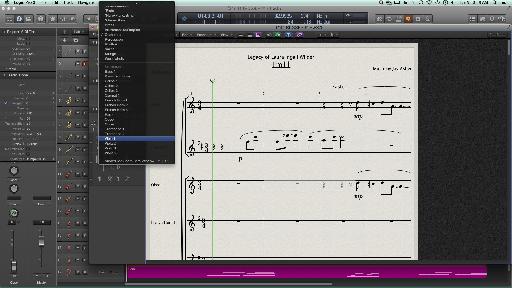 Pic 11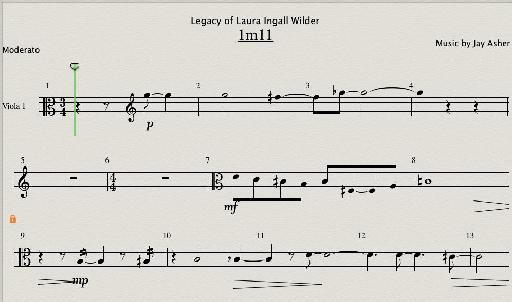 Pic 12
5. Mais precisos Duração Barras
A ponta do chapéu para o meu amigo e companheiro de contribuinte MacProVideo, Peter Schwartz, para me aconselhar de um presente: bares Duração agora são exibidos corretamente comprimentos de notas com a mesma duração, o que nem sempre era verdade no passado. Veja Pic 13.

Pic 13
Tenho certeza de que como eu se aprofundar Logic Pro XI vou descobrir muitas jóias mais escondidos que talvez seja mais benéfico do que estas melhorias ao editor Score. Mas, falando de todos os tempo longos Pro Logic usuários que tinham francamente começou a duvidar que algum dia ia ser mais melhorias para o Editor de Score, obrigado a Apple!