By default a new Logic project's Key signature is set to "C". Of course not all your compositions need to remain in the Key of C! You can adjust this for your entire project and create key changes at
Por defecto la firma clave de un proyecto nuevo Logic se ha definido como "C". Por supuesto que no todas sus composiciones necesidad de permanecer en la clave de C! Puede ajustar esto para todo el proyecto y crear cambios importantes en diferentes puntos de su proyecto. Esto es perfecto cuando la creación de una Marca en la lógica.
Estos cambios clave de firma a través de su proyecto sólo afecta a la presentación de las notas MIDI en el editor de partituras. No lo harán, sin embargo, tienen un impacto o realizar cualquier cambio en la reproducción de las notas MIDI.
Si desea modificar la clave de la reproducción de las notas MIDI se pueden utilizar las siguientes técnicas sustituir la pista de transposición global de la pista de la firma global.
Sigue leyendo para descubrir más ...
01 - Hacia la globalización
Haga clic en el triángulo situado junto a las pistas de palabra global por encima de la lista de pistas. También puede utilizar el comando de teclado por defecto (el mío es "G").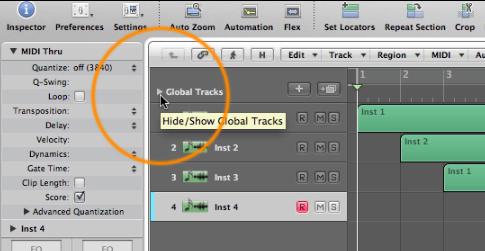 02 - Elegir un Global Track
Usted debe ver una amplia selección de canciones disponibles Mundial. Sin embargo, al igual que las pistas normales, se puede ampliar o ajustar su tamaño. Haga click en el triángulo situado junto a la pista de Firma: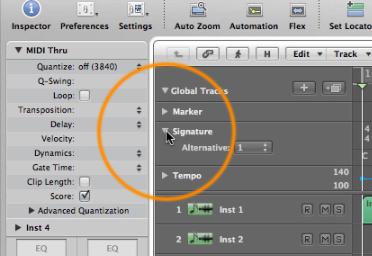 o coloque el cursor del ratón sobre las líneas de demarcación horizontal entre la pista global. Se dará cuenta de su cursor del ratón se convierte en una herramienta de cambio de tamaño.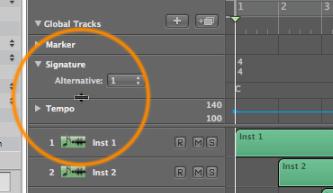 Arrastre para cambiar el tamaño del Global Track: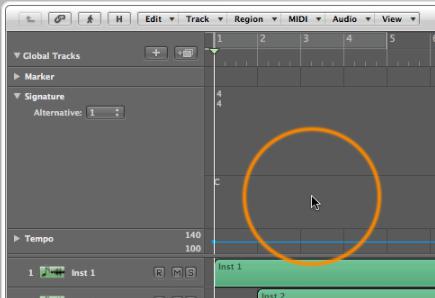 03 - Creación de un cambio de clave
Para crear un cambio de clave, haga clic en cualquier lugar en el carril de la clave para ver este menú: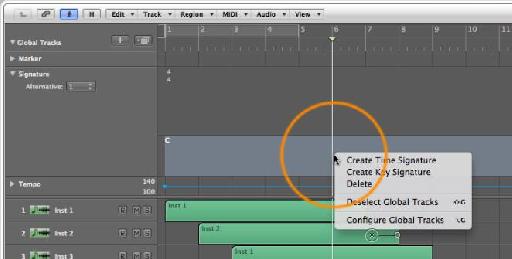 Seleccione la opción "Crear un cambio clave" y usted debería ver la ventana de diálogo Firma clave aparecen: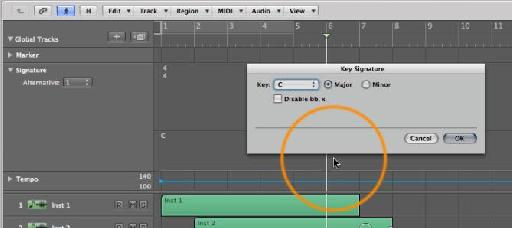 NOTA: También puede utilizar la herramienta Lápiz y haga clic en el carril central en el que desea hacer un cambio a la firma del proyecto.
04 - Encontrar ocultos pistas globales
Una vez que haya seleccionado la clave, haga clic en Aceptar. Y aquí tenemos el cambio de clave del proyecto: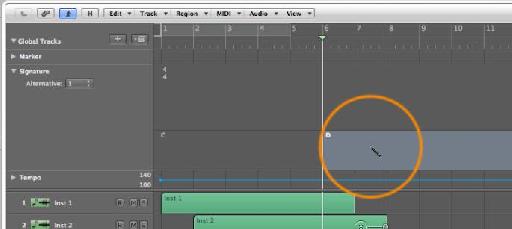 NOTE: You can customise the Global Tracks to view by right-clicking (control-clicking) on any Global Track to see this menu, where you can choose which ones to view and which ones to hide: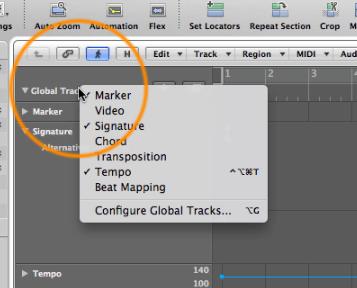 ¿Quieres saber más sobre las pistas mundiales, y la lógica? Echa un vistazo a la lógica de 101!