Lofts have become very chic in the last several years, and with good reason. They look cool, modern, but have a simplicity to them. And we all wish to add some simplicity to our lives, right? Not long
Lofts se han vuelto muy de moda en los últimos años, y con buena razón. Es agradable y moderno, pero tiene una simplicidad a ellos. Y todos quieren añadir la sencillez de nuestras vidas, ¿verdad? No hace mucho tiempo, me fui a vivir a un loft realmente increíble con esta característica un impresionante, tiene un segundo piso sólo se puede acceder por una escalera!
Me enamoré de la escalera y la barandilla de metal de encargo a su alrededor, y se movió en el segundo que he podido. Sin embargo, pronto me di cuenta de que la escalera y todos los de las rejas a medida iban a mantener un movimiento de la cama, o una gran cantidad de muebles allí. Al parecer, el jefe de bomberos pensaron que sería una mala idea.
Por lo tanto, decidí mover mi oficina allí. No fue fácil, tuve que usar una polea, y la mochila, y todo tipo de artilugios extraños de sacar mis cosas allá arriba, y todo fue genial.
El único problema que me encontré fue para: Yo no quería subirse a una escalera cada vez que sea necesario el acceso a mi iMac. Afortunadamente, tengo un Macbook Pro, así, esto me permite obtener una gran cantidad de escaleras trabajo realizado desde la cama (Sí, estoy viviendo el sueño), pero sí necesitan tener acceso a ambas máquinas, a veces, ya veces muy rápidamente! Aquí es donde compartir la pantalla es muy útil.
Acceso a la pantalla compartida
This feature can be accessed by opening up a Finder window shown below: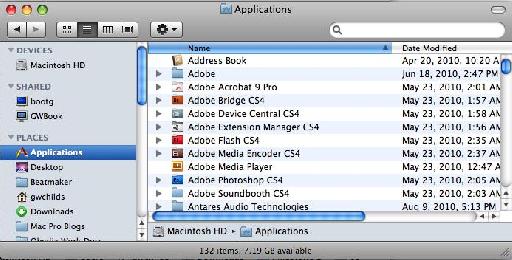 Selecting the computer you wish to share with: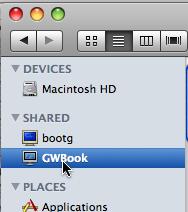 And pressing the Screen Share button.

Remember, you'll need to set up access between the two computers, but once it's done, it's a snap. See System Preferences > Sharing to set this up! Files sharing is really handy too!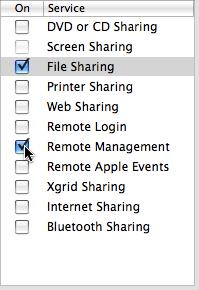 Consejo 1 - Escuchar a las mezclas a partir de una distancia
Mi máquina principal es la música de mi iMac de arriba, es también conectado a los monitores de mi estudio. A veces, cuando tengo compañía y el ello como para que escuchen una nueva mezcla, Ill basta con acceder al ordenador del piso de abajo con mi Macbook Pro, y comenzar la lógica desde abajo, y luego ejecute la nueva pista. Bien, ¿no?
¿Cuál es incluso mejor es que tengo acceso al controlador de teclado QWERTY en la lógica sigue siendo, así, así que puedo bajar mermelada y añadir en las ideas de la cama, si lo necesito.
Consejo 2 - Uso de dos ordenadores
Si usted ya tiene el control MIDI y de audio de entrada se establece entre ambos equipos, es bastante sencillo para cambiar un poco más al segundo equipo y ajustar los filtros, abrir nuevos parches, modificar golpes de tambor, y también modificar secuenciadores por pasos en tiempo real mientras que el otro equipo está haciendo un trabajo totalmente diferente, como ... El funcionamiento de su canción entera!
Además, si usted es uno de los afortunados que poseen librerías de muestras grandes, como EastWests Coros Sinfónico, que utiliza de toneladas de recursos de la computadora. Simplemente tienen su segundo equipo dedicado a la gran biblioteca, y el control de su ordenador principal!
Consejo 3 - Ingeniero de una mezcla de forma remota
No todos nosotros (especialmente los inquilinos) pueden darse el lujo de ser capaz de perforar los cables a través de las paredes de nuestros lugares de residencia para los momentos en los que desee utilizar un armario de una cabina de voz. Pero, a través de la pantalla compartida en otro equipo, se puede controlar la aplicación de audio favorita desde otra habitación, mientras que un cantante en el armario de los registros directamente en el ordenador (que, por supuesto, está conectado a un micrófono). Esto reducirá al mínimo el ruido de fondo, minimizar ambiente de la sala, y añadir la intimidad de las grabaciones. Por supuesto, usted tendrá que transferir los archivos a través de tarde, de una máquina a otra, y la posición de los archivos de forma adecuada. Pero, una vez youre utiliza para esta forma de trabajar, es mucho más fácil que usted piensa.