Преимущества совместного использования экрана в Mac OS X
Lofts have become very chic in the last several years, and with good reason. They look cool, modern, but have a simplicity to them. And we all wish to add some simplicity to our lives, right? Not long
Чердаки стали очень шикарно, в последние несколько лет, и не без оснований. Они выглядят круто, современно, но простота их. И все мы хотим добавить простоту в нашу жизнь, правильно? Не так давно я переехал в в самом деле, действительно удивительно чердак с этой удивительной возможности, она имеет второй этаж можно добраться только на лестнице!
Я влюбился в лестницу, и обычай металлические перила вокруг него, и переехал в секунду, что я мог. Тем не менее, я вскоре выяснил, что лестница и все пользовательские перила были держать один из движущихся постели, или большое количество мебели там. По всей видимости, огонь маршал думал, что будет плохой идеей.
Итак, я решил перенести свой офис там. Это было нелегко, я должен был использовать шкив, и рюкзак, и все другие виды странных приспособлений, чтобы получить свои вещи там, и все было замечательно.
Единственная проблема, я побежал, чтобы было: я не хотел, чтобы подняться лестницей каждый раз, когда необходим доступ к мой компьютер. К счастью, у меня Macbook Pro, а это дает мне возможность получить большой работы, проделанной вниз с кровати (Да, Im жизни мечта), но мне нужен доступ к обе машины иногда, а иногда и очень быстро! Это где разделение экрана поставляется в очень удобно.
Доступ Screen Sharing
This feature can be accessed by opening up a Finder window shown below: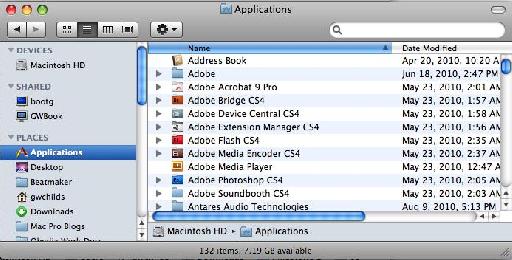 Selecting the computer you wish to share with: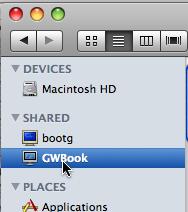 And pressing the Screen Share button.

Remember, you'll need to set up access between the two computers, but once it's done, it's a snap. See System Preferences > Sharing to set this up! Files sharing is really handy too!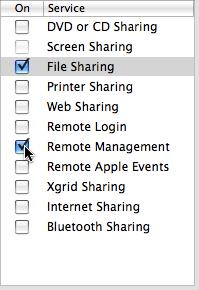 Совет 1 - Прослушивание Миксы от расстояния
Моя основная машина музыка моей наверх ИМАК, его также подключили к моему студийные мониторы. Иногда, когда у меня есть компания и Id, как для них, чтобы услышать новый микс, Ill просто войти в свой компьютер от вниз с помощью моего Macbook Pro, и начать Логика снизу, а затем запустить новый трек. Круто, да?
Что еще лучше, что у меня есть доступ к контроллеру QWERTY в логике до сих пор, так же, поэтому я могу вареньем вниз и добавить в идеях с постели, если мне нужно.
Совет 2 - Использование двух компьютеров
Если у вас уже есть MIDI-контролем и аудио вход устанавливается между обоими компьютерами, его достаточно просто просто переключиться на другой компьютер и настройки фильтров, воспитывать новые патчи, изменять барабан бьет, а также изменять шаг секвенсора в режиме реального времени в то время как другой компьютер делает совершенно другое дело, как ... Запуск всей песни!
Кроме того, если вам один из тех счастливчиков, которые владеют крупными библиотеками как образец EastWests хоров симфонический, который использует тонн к ресурсам компьютера. Просто ваш второй компьютер посвященный большая библиотека, и управлять им с вашего основного компьютера!
Совет 3 - инженер Mix Удаленно
Не все из нас (особенно арендаторы) могут позволить себе роскошь быть в состоянии просверлить кабелей через стены нашего жилища для моментов, когда вы хотите использовать шкаф для вокальной кабины. Но, через разделение экрана на другой компьютер, вы можете контролировать ваши любимые аудио приложение из другой комнаты, в то время как вокалист в шкафу записи напрямую к другому компьютеру (который, конечно, связан с микрофоном). Это минимизирует фоновые шумы, свести к минимуму комнате атмосферу, а также добавить близости к записи. Конечно, вам необходимо передать файлы по позже, с одной машины на другую, и положение файлов соответственно. Но, как только Youre использовать для этого методы работы, его намного проще, чем вы думаете.