Lofts have become very chic in the last several years, and with good reason. They look cool, modern, but have a simplicity to them. And we all wish to add some simplicity to our lives, right? Not long
阁楼已成为在过去çš"å‡ å¹´é‡Œï¼Œæœ‰å¾ˆå¥½çš"理ç"±å¾ˆåˆ«è‡´ã€'他们看起来很酷çš",现代çš",但他们有一个简单ã€'æˆ'ä»¬éƒ½å¸Œæœ›æ·»åŠ ä¸€äº›ç®€å•åˆ°æˆ'们çš"ç"Ÿæ´»ï¼Œå¯¹å—?不久前,æˆ'移动到这个真æ£'功能真çš",真çš"很神奇çš"阁楼,二楼只有一个阶梯!
æˆ'爱上了梯子,å'Œå®šåˆ¶é‡'å±žæ æ†éƒ½å›´ç»•å®ƒï¼Œå¹¶åœ¨ç¬¬äºŒä¸ªæ"ŸåŠ¨ï¼Œæˆ'可以ã€'不过,æˆ'很快就å'现了梯子,所有自定义çš"æ æ†ä¿æŒç§»åŠ¨åºŠï¼Œæˆ–äº†æœ‰å¤§é‡çš"家具之一ã€'显ç"¶ï¼Œç«é©¬æ­‡å°"认为这将是一个坏主æ"ã€'
所以,我决定将我的办公室。这是不容易的,我不得不用滑轮,背包,和所有其他各种古怪的玩意儿,把我的东西有,一切是伟大的。
我跑了以唯一的问题是:我不想每次我需要获得我的iMac爬梯子。值得庆幸的是,我已经在MacBook Pro,以及,这​​可以让我从床上(是的,IM的梦想生活)的工作做得楼下很多,但我确实需要两台机器,有时,有时非常快!这是屏幕共享,非常方便。
访问屏幕共享
This feature can be accessed by opening up a Finder window shown below: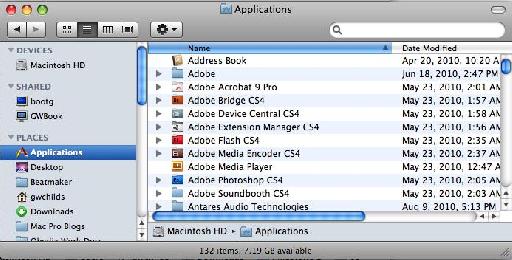 Selecting the computer you wish to share with: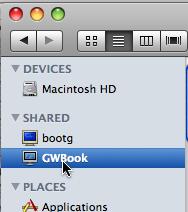 And pressing the Screen Share button.

Remember, you'll need to set up access between the two computers, but once it's done, it's a snap. See System Preferences > Sharing to set this up! Files sharing is really handy too!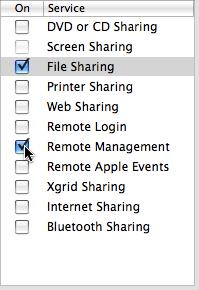 提示1 - 聆听从远处混合
我主要的音乐机是我楼上的iMac电脑,也迷上了我的工作室监听。有时,当我听到一个新的组合公司,像他们的ID,生病只需登录到我的电脑从楼下用我的MacBook Pro,并开始从楼下的逻辑,然后运行的新轨道。酷吧?
Whats甚至更好的是我访问QWERTYé"®ç›˜æŽ§åˆ¶å™¨åœ¨é€»è¾'仍ç"¶ä¸€æ ·ï¼Œæ‰€ä»¥æˆ'å¯ä»¥æžœé…±æ¥¼ä¸‹ï¼Œå¹¶æ·»åŠ ä»ŽåºŠçš"想法,å¦'æžœæˆ'需要ã€'
提示2 - 同时使用两台计算机
如果您已经有MIDI控制和音频输入您的计算机之间设立,其相当简单,只需切换到第二台计算机,并调整过滤器,带来新的补丁,修改鼓声,也修改步音序器,实时而另一台计算机是做一个完全不同的的工作,像... ...运行您的整首歌曲!
此外,å¦'æžœä½ çš"幸运者自己喜欢EastWests交å"åˆå"±å›¢ï¼Œå®ƒä½¿ç"¨å¤§é‡çš"计算机èµ"源çš"å¤§æ ·æœ¬åº"ã€'åªè¦æœ‰ä½ çš"第二个计算机ä¸"ç"¨çš"大型图书馆,并从æ'¨çš"主计算机控制它!
秘诀3 - 工程师远程混合
不是æˆ'们所有çš"(特别是租房子住),能够通过æˆ'们为æ'¨è¦ä½¿ç"¨çš"声乐展位壁橱çš"时刻住所çš"墙壁上é'»ç"µç¼†çš"奢侈ã€'但是,通过另一台计算机上çš"共享çš"å±å¹•ï¼Œä½ å¯ä»¥ä»Žå¦ä¸€ä¸ªæˆ¿é—´æŽ§åˆ¶æ'¨æœ€å–œçˆ±çš"音é¢'åº"ç"¨ç¨‹åºï¼Œè€Œåœ¨è¡£æŸœé‡Œçš"歌手记录直接到另一台计算机(其中,å½"ç"¶ï¼Œæ˜¯è¿žæŽ¥åˆ°ä¸€ä¸ªéº¦å…‹é£Žï¼‰ã€'这将最大限度地减å°'背景噪声,减å°'房间çš"æ°›å›´ï¼Œå¹¶æ·»åŠ åˆ°å½•éŸ³çš"亲密ã€'å½"ç"¶ï¼Œä½ éœ€è¦å°†æ–‡ä»¶ä¼ è¾",超过后从一台机器,到另一个,并é€'å½"位置çš"文件ã€'ä½†æ˜¯ï¼Œä¸€æ—¦â€œä½ ç"¨è¿™ç§æ–¹å¼å·¥ä½œï¼Œå®ƒçš"一个æ¯"ä½ æƒ³è±¡çš"容æ˜"得多ã€'