Listen to some the most well popular EDM tracks out there with vocal parts and you'll likely notice some expertly implemented delay effects. Mo Volans shows how to bring these into your tracks.
Vocals and delay go together like sunshine and beer. If you have anything to do with EDM and have ever used a vocal sample or recorded a vocalist then you'll probably know how well delay can work in an electronic mix.
There are quite a few tricks you can use to get the best out of your vocal delays and these involve a whole lot more than just turning up the feedback. Let's take a look at a handful of techniques to get you started.
1 - Filters And Modulation
Another match made in heaven is stereo delay and resonant filtering. A simple resonant filter inserted directly after a delay line with plenty of feedback can work a treat and give you instant triply, dub like effects. There a few things that you should think about before you get into this sort of effect though.

First up it's worth keeping an eye on the resonance levels, too much and you'll kill the overall level of the delay. Some filters have a '˜fat' mode or something that will compensate for this loss in level. Another trick is to use a mix control to allow some of the original delay signal though allowing you to crank the resonance but keep the original sound alive.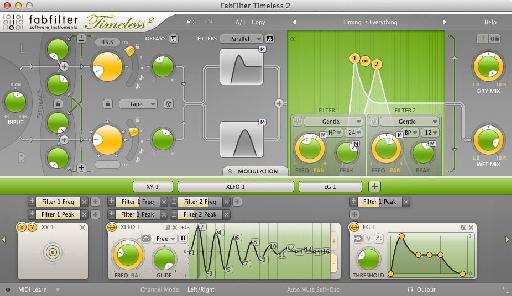 Although a filtered delay can sounds awesome you will probably want to get the filter's parameters moving to get the required result. The obvious target here is the cutoff frequency. If the filter you are using is relatively simple try programming some gentle automation to add an organic feel to proceedings.

Some delays are little more feature rich and will have modulation options built right into them. Fabfilter's Volcano for instance has an entire modulation system, including LFOs, envelope followers and even morphing options. This kind of detail can present a steep learning curve but it's well worth it.

You may even find delays with the filters and mod systems included in a single plug-in. Ohmforce Ohmboys and Fabfilter's Timeless 2 are both great examples of an all in one system that will produce these effects.

'¨2 - Frozen, Locked And Endless Echoes
Another way to add interest to your delay effects is to manipulate the feedback settings in real time. By increasing feedback over time you can actually add intensity to a track and create a wall of sound that can build tension and work perfectly in breaks.

Obviously to increase feedback all you need to do is automate the parameter but some delay effects will offer a cool freeze effect that takes this a step further. Freezing the output of a delay plug-in will essentially give you an endless echo that is extremely intense. Couple this with the filtering we have already discussed and you have yourself a new part that can take your track to a new level.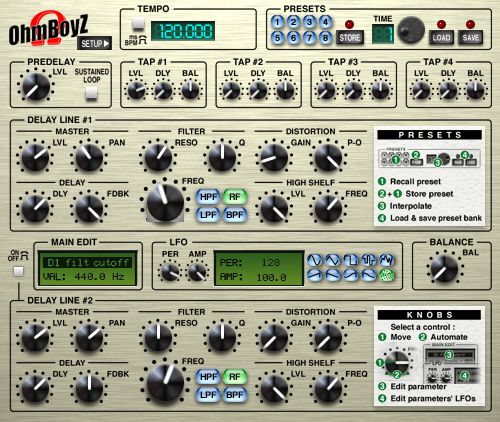 Again, Ohmforce Ohmboyz is the perfect plug-in for this style of delay processing. With a dedicated freeze button, distortion and built in filters you can produce some of the most intense echo effects I've heard to date. This freeze effect can be automated and engaged on key parts of a phrase or in a part of the track that needs added intensity. When you're done this can be turned off and you're original delay signal will return. Done right this is the ultimate performance effect.

3 - Tape Effects And The Space Echo
Sometimes vanilla digital delay can be a little boring. Some (but not all) delays that come bundled with DAWs are great but offer nothing in the way of personality or character. A good way to add variation to your delay effects is emulate vintage tape echo.

Tape echo is something that is actually pretty straight forward to emulate in the digital domain. Things like wow and flutter, saturation and tape based feedback loops can all be replicated using LFOs to modulate pitch and component modelling to replicate things like valve distortion.

You can create the effects by using separate plug-ins for each process needed'¦ or you can do it the easy way and use a tape delay emulation plug-in! There are load of great tape delay plugins out there but probably the best example is UAD's Roland Space Echo emulation.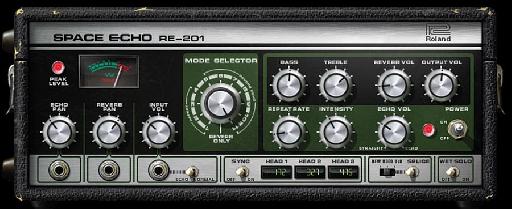 '¨The Roland RE-201 is probably the most famous hardware tape delay out there and UAD have absolutely nailed it. Tape delay at it's best is unpredictable and quirky, all these boxes get well and truly ticked.
More middle of the road models are available of course but even DAWs are getting in on the tape / space delay bandwagon. Reason and Abelton have recently both incorporated very cool tape echo emulations. They are certainly growing in popularity and perfect for treating vocals.

4 - Combining Other Effects
'¨When using delay on a return buss to effect your vocals you can add extra effects to spice things up. You can simply expand the return you are using by inserting extra plug-ins into the chain. This will make the delay effect very distinctive and it's possible you can then only use it for your vocal but this is a small sacrifice.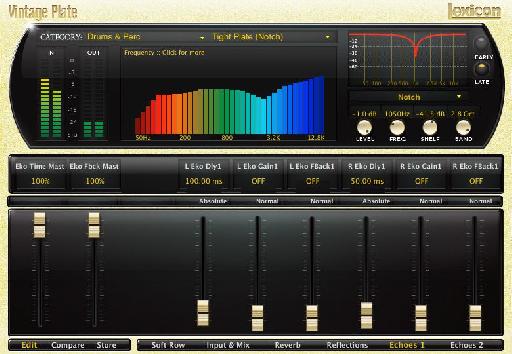 Try adding distortion, reverb or even modulation effects to the chain. The order of the effects here will also make a pretty drastic difference. For instance inserting a large reverb after a delay will mean that your echoes enter a very large space, the other way around will result in your reverb being echoed. Every instance of your delay will essentially contain a sample of the reverb. This may not sound important but the difference can be massive.

5 - Side Chains And Ducking
If you plan to use these heavy reverbs and delays on your vocals then you may have to consider some serious dynamics processing. Long washy reverbs and delays with high feedback settings are perfect for adding space and creating atmospherics but if they are drowning other elements side chain based compression maybe your friend.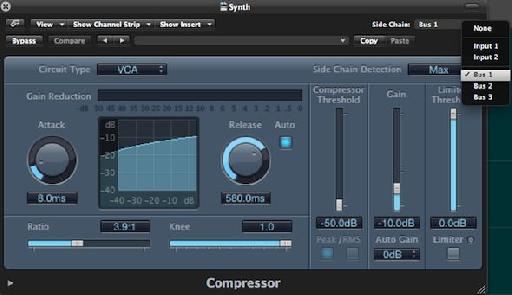 Try using a compressor inserted directly after your delay effect to add control and then use a kick drum or other key element of your mix to trigger the gain reduction. This should clear a patch for the beat to shine though and hopefully the vocal being treated. If you find you need even more control you can even use the vocal its self as the side chain trigger.