How do you get elements in your mix to gel when they clash? Before you ditch the parts read and listen to the examples in this tutorial by Mo Volans as he uses auto-panning to solve this problem.
Em algumas combinações que você pode se encontrar em uma situação onde você quer (ou precisa) para usar dois sons que são muito semelhantes em ambos os tipos e frequência. Por exemplo, eu tenho duas peças de percussão que eu gostaria de misturar aqui que se chocam muito ligeiramente.
Este tutorial irá mostrar um método possível para o desenvolvimento de espaço entre estas partes usando nada além de dados pan. Isso afasta o EQ tradicional e tratamentos baseados em dinâmicas que normalmente seriam usadas aqui e dá-lhe, uma alternativa criativa sólida.
Os dois laços Problema
Embora estes laços não vivem exatamente na mesma faixa de freqüência, eles são semelhantes o suficiente para colidir em tom muito fortemente quando misturadas. Os elementos individuais em cada circuito são mascarados em certa medida e até pensei que a combinação não é desagradável, seria bom criar algum grau de separação aqui.
O primeiro circuito de isolamento:
[Audio id = "15757"]
... E o segundo loop:
[Audio id = "15758"]

Nós vamos criar um contraste entre estes laços usando dados pan baseados em automação simples. Bem olhar como isto é feito na etapa seguinte. Você pode tentar isso com a sua própria combinação de loops ou mesmo dois grupos de partes de bateria.
Os dois circuitos mistos é um pouco confuso:
[Audio id = "15759"]

Programação Os dados Pan
Para obter os dois circuitos que atravessam o campo estéreo simplesmente utilizar os seus dados de automação pan DAWs. Você pode gravar isso em manualmente se você preferir um toque mais humano ou desenhá-la à mão, como fiz aqui.
As medidas em que utiliza dados pan aqui são totalmente até você, mas tente programar seus movimentos da esquerda para a direita, de forma regular. Você pode ver o meu padrão na imagem abaixo. Depois de ter programado alguns bares você pode simplesmente copiar os dados para abranger todo o ciclo.
Agora programar a informação oposto no segundo loop. Você pode ajustar a intensidade de cada lado neste momento para fazer o efeito mais largo ou mais estreito. Eu tendo a achar que 70-80% funciona muito bem na maioria dos casos.

Os dados panning é completa.
Agora você deve achar que os loops são panning bem e de repente eles têm uma boa quantidade de separação. O efeito é muito trippy na natureza e pode mexer com a sua cabeça um pouco. Esta é parte da razão pela qual eu gosto de usá-lo, mas em última análise, é apenas uma ótima maneira de criar um espaço valioso em sua mistura.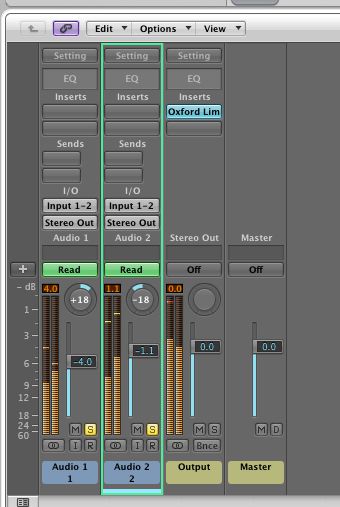 Os dados panning em ação.
Os dois loops agora deslocar e ter uma melhor separação:
[Audio id = "15760"]

Alguns processamento extra
Se quiser, você pode adicionar um pouco de processamento extra para os dois loops, agrupando-os e adicionando os mesmos efeitos para ambos os sons. Acho que isso acrescenta alguma coesão no processo, muitas vezes faz com que os laços soar um pouco mais unificada.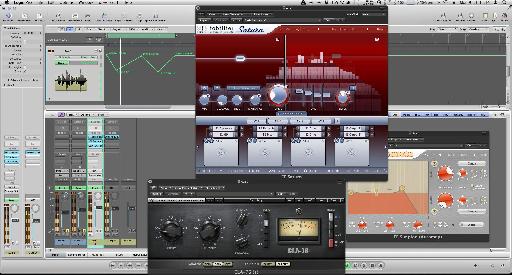 Alguns processamento extra pode ajudar a unificar os loops.
O processamento extra é adicionado:
[Audio id = "15762"]

Para este exemplo Ive usado alguma compressão pesada, saturação e baixo filtragem passa. Você pode tentar os efeitos em cadeia que você gosta e espero que você vai encontrar todo o processo bastante útil em algum momento de suas produções.