Want to create truly unique transitions and effects for Final Cut Pro X using Motion 5? This isn't as hard to achieve as you may think, and Ben Balser is on hand to show you how.
When working with graphics and compositing, it is common to use custom shapes as image masks. An image mask can hide or reveal a specific area of an image. What most folks don't realize is that things like keyed chroma key clips, replicators, and even particle emitters can be used as animated image masks. In this article, I'll explain how to use a graphic, turned into a particle emitter then used as an image mask, to be used as an FCPX transition. The same principles can be applied when using replicators or keyed green screen shots. The 'Image Source' is the secret to this handy trick.
Project Setup
I'll open Motion and set up a default Final Cut Transition template. The first thing I'll do is expand both clip placeholders to the full project duration, and select Transition B to move above Transition A in the Layers pane, with Command-]. I'll import a graphic into my Group, making sure it is its own layer.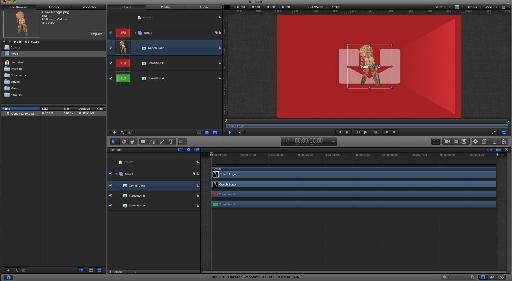 A quick side note, I took my graphic into Pixelmator, created a blank layer below it, then used the Magic Wand tool to remove the solid color background, exported it as a PNG file. This gives me a built-in alpha channel. Simply applying a keyed (chroma or luma) could do the same thing inside of Motion 5, but I prefer to keep my projects as simple as possible.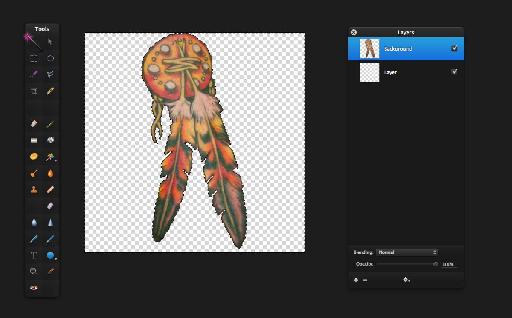 The Emitter
With the graphic selected, I'll use the E shortcut to make it a particle emitter. In Cell Controls, I change the following: Birth Rate 2, Initial Number 2, Life 10. Good start, but I want the shapes to fill the screen eventually.
Next, I move the playhead at 5 seconds on my timeline and manually set a keyframe for Birth Rate, Speed and Scale. Click the keyframe diamond to the right of each to make it yellow.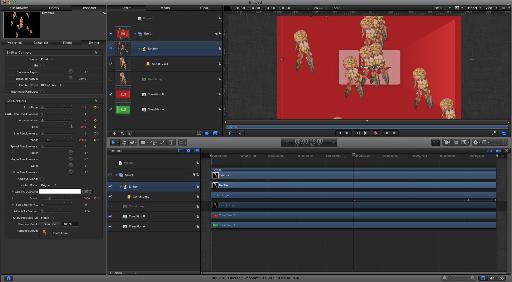 Then move my playhead to 9 seconds, and set the following: Birth Rate 150, Speed 550, Scale 100.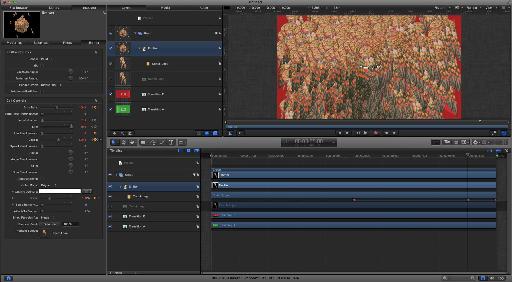 Finally, I'll move my playhead to the last frame in my timeline and set the following: Birth Rate 1000, Speed 5000, Scale 200.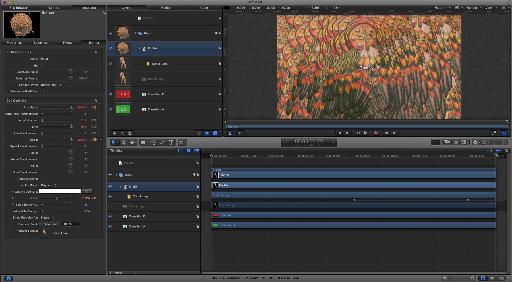 The Image Mask
I will right-click the Transition B layer, and select Add Image Mask. Now, I'll drag the Emitter layer into the 'Mask Source' well in the Inspector for the Image Mask source. Poof! Almost instantly, you can see how we now have the red clip filling in via the Emitter's custom shape. The only thing I would add at this point is select the Emitter layer, go to the Library, to Behaviors, Basic Motion, and apply the Fade In/Fade Out behavior to the Emitter. I leave its Fade In Time at 20 (try 10 or 5, also), set its Fade Out Time to 0, and I am done!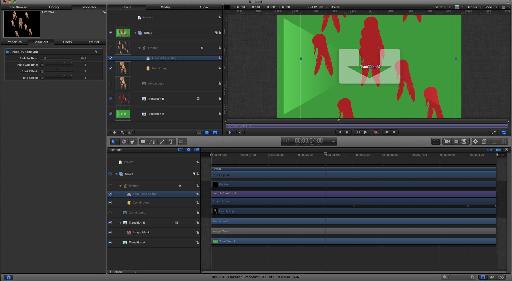 Publishing & Saving
Now, inside of FCP X, I may want to use different images as my Emitter source. So I'll go to my original graphic layer, F4 to the Image controls in the Inspector, and click the 'Drop Zone' box. Right-click on the 'Drop Zone' words, and from the pop-up menu select Publish. You can also publish the Pan and Scale parameters for this drop zone, if you wish. Then finally, at the bottom of this section, I'll click the Clear button to clear out my test graphic. Finally I'll use Command-S to save this project, saving it to my own 'Ben's Customs' category. The very last step of any template creation is to launch FCP X and test it out. If you need to tweak or change things, right-click it in the FCP X template browser and Open In Motion, make changes, Command-S to save.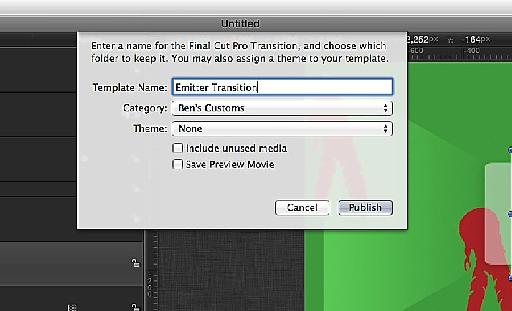 Conclusion
I hope this article opens up some new possibilities for you when creating unique transitions and effects for FCP X. Remember, you can use anything for your Emitter cell source. It can be graphics, animated shapes created in Motion, QuickTime movie files with alpha channels, pretty much anything you want. Here is an example of my finished product.