Painting in Motion can be a heap of fun, especially if you have a graphics tablet. Join Iain Anderson as he explores the various painting options in Apple Motion 5.
Painting in Motion can be a heap of fun, especially if you have a graphics tablet. Motion will record the speed of your strokes as you make them, so a drawing can spring to life, line by line. Options abound, so here we'll look at the nitty gritty of shapes and painting, to help you get the most from them.
Step 1 - Use the Paint Stroke Tool
The easiest way to get started, the Paint Stroke Tool lets you draw a freehand shape with a predefined style already attached '" much like the Brush Tool in Adobe Illustrator. As with many tools in Motion, the Heads-Up Display (HUD) is of most use before you actually draw your stroke, so open it now. If the HUD isn't showing, choose Window > Show HUD.

Choose the tool that looks like a paintbrush in the toolbar, and you'll see the HUD light up with options.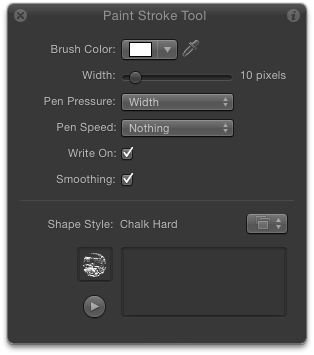 One specific option here, Write On, is handy: turn it on, and the Write On behavior will be automatically added to the paint stroke, recreating the speed at which you physically draw it. Great if you're confident with your strokes '" turn it on, and set color and width as you wish. Pick one of the preset brush styles as a starting point and note that if you have a Wacom tablet, you can record Pen Pressure as you draw your stroke.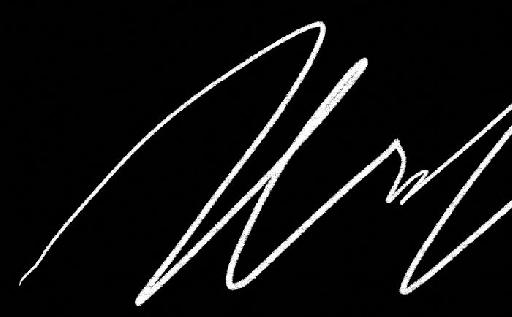 Step 2 - Modify your shape with the Edit Points tool
Play your movie, and you should now see your paint stroke appear on the screen. Chances are your shape isn't perfect, and that's OK. Click and hold on the Select/Transform Tool, then select the Edit Points Tool from the drop-down.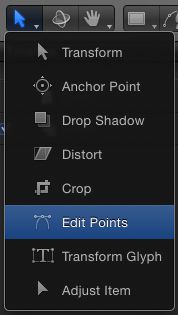 You can adjust any point by dragging it around, and can move a point's handles in a similar way to Adobe Illustrator (e.g. Option-drag a handle to break its symmetry).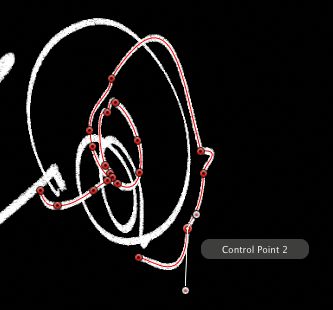 Step 3 - Play in 3D
A quick side note. Though a paint stroke is 2D, the whole line can be repositioned or rotated in 3D space. The initial orientation of a stroke is determined by the camera view used when that stroke is created. If you create a camera, switch your group to 3D when prompted, then rotate the camera around, you can create lines in 3D space. Move these points in time to create a 3D drawing line by line if you wish.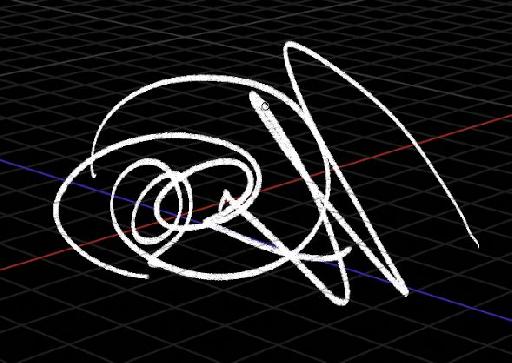 Step 4 - Create a shape with the Bezier Tool
No tablet? Then enough of this hand-drawn nonsense! You can use the traditional method of creating a point at a time with clicking and click-dragging as well. Select the Bezier Tool, just to the left of the Paint Stroke Tool.

Click to set a new corner point, or click and drag to set a smooth point. The same tool can also reposition an existing point, so tweak if you wish. One downside of this approach is that the Write On behavior, if you want it, must be applied manually. Apply it from Library > Behaviors > Shape if you need it. Other behaviors here allow you to Wriggle, Randomize or Oscillate the shape, use Pen Pressure, Speed or Tilt to affect shape properties, and more. Worth a look!
Step 5 - All the options
The HUD gives a taste, but use the Inspector for full access. Under the Shape tab are four separate areas. First, Style. This area lets you adjust the Fill and Stroke's color, opacity, width, and so on. Under Outline, animating First Point Offset or Last Point Offset is one way to gain more control over how a line is drawn onto the screen. Also under Outline, set Brush Type to Airbrush or Image to access the next two areas.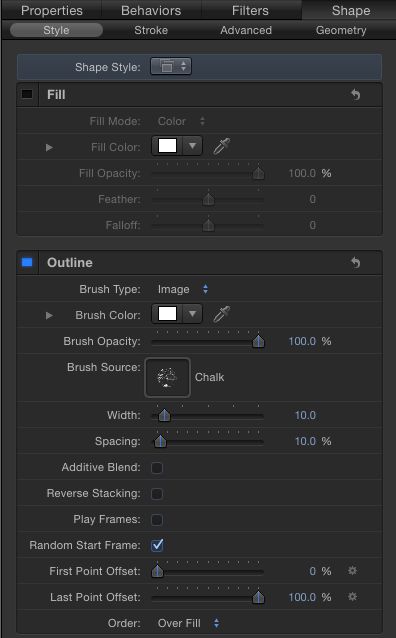 Second, Stroke. These options allow you to change angle, opacity, scale and more over the length of a stroke. Instead of keyframes over time, you'll be shown a graph which controls a parameter over the length of a stroke. Very powerful, very useful.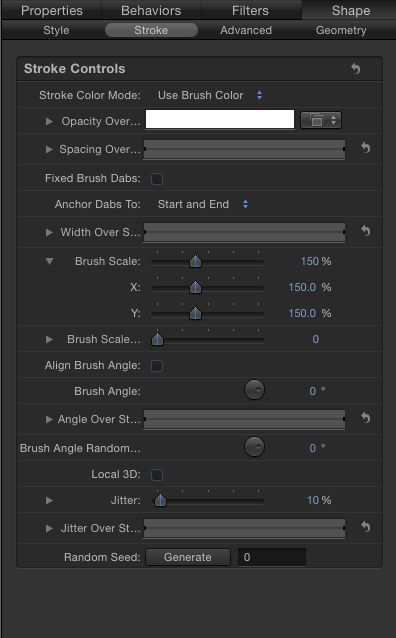 Third, Advanced. As if the previous panel wasn't enough, you can activate Dynamics, which essentially turns your paint stroke into a particle emitter. You wanted to break your line up into a cloud of exploding balls, right? That's here. If you have a Wacom tablet, pen pressure and speed settings are also found here.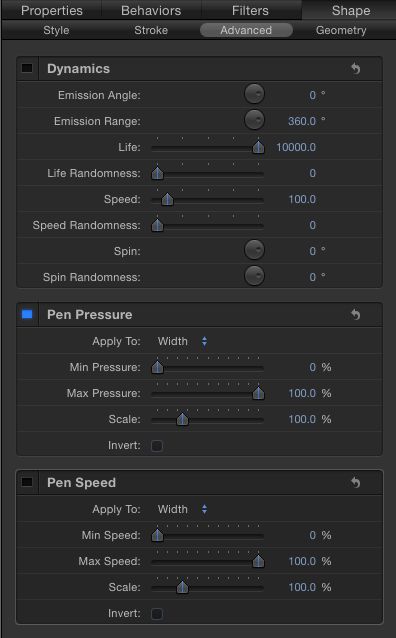 Fourth and last, Geometry. Not only does this area let you adjust the X and Y coordinates of each point individually, you can also set the Roundness under Basic Geometry, letting you smooth the line out overall.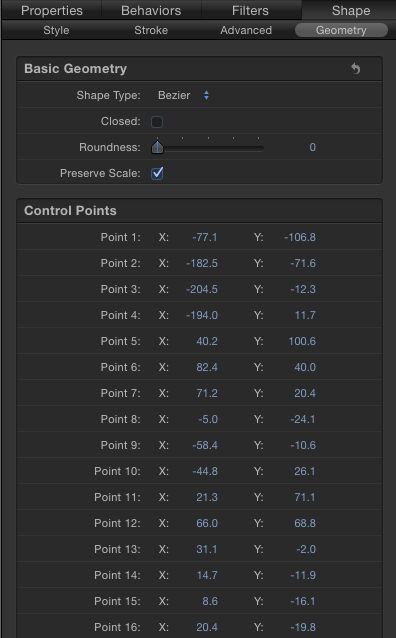 We don't have time here to explore all the possibilities, but there's an enormous amount of power at your fingertips. If you want a spiral of flowers that collapses on itself, sure. A pyramid that draws itself while the camera orbits around, then explodes into dots? Yep. Feel free to show us what you've made '" or would like to know how to make '" in the comments.