Understanding syncopation can be the key to making more interesting and more human-sounding beats. Matt Vanacoro explains why.
Whether you compose EDM or jazz, syncopation (rhythms that make the music sound off-beat, or the shifting of the expected accent) is a concept that should be not only on your radar, but directly in your sights. Syncopation is important whether you are trying for realism with a drum virtual instrument, or synthesis with an electronic sequencer/sampler. Sure, 'four on the floor' quarter notes with your bass drum will serve you well, but what about the other elements of your song? Those pulse pounding quarter notes are often the very bedrock that allows for a highly syncopated hi-hat or electronic sample to surf over the top of your powerful drone. Here are some concepts that you can practice that will help enhance your rhythmic abilities and step up your productions.
Working Across the Bar Line
One of the first and simplest ways to encourage your melodies not to feel so 'canned' is to work across the bar line. When learning jazz improvisation, one of the first things you start to do after getting your mind around a scale is to practice making phrases that don't start on 'one'. It's easy to bring this concept to your rhythm parts as well. If you're crafting a drum pattern, why not make one element of it span 2 measures? Most drum patterns are 2 measures long anyhow, so it makes sense to think of an element that starts part of the way through the first measure, then picks up on an 'upbeat' of the second measure.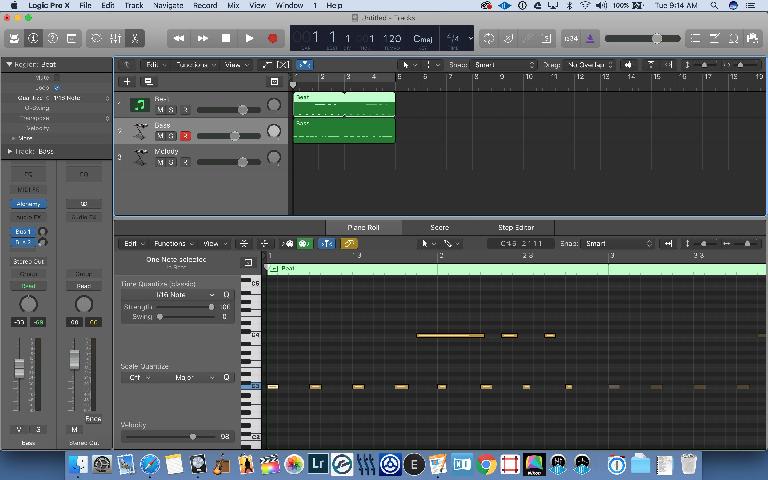 Create a drum pattern that has a kick drum on every beat. Now pick another sample/element and bring it in somewhere 'in between' the kick drums and hold it out into measure 2, then feel free to add another hit or two. After you quantize it, verify that it's still playing between the kicks. If your kick drum is solid on beats 1, 2, 3, and 4, you've got a good foundation. By adding a second element 'off the beat' you can make an otherwise forgettable element (a simple cymbal 'ping') actually stand out and nearly as much of a 'hook' as a melodic element!
Syncopating on Top
If you don't necessarily want to have a highly syncopated rhythmic part, there are other ways to bring syncopation into your production without endangering the groove. Sometimes, complicating the rhythmic elements too much can crowd things, and you need to separate your more 'interesting' elements sonically.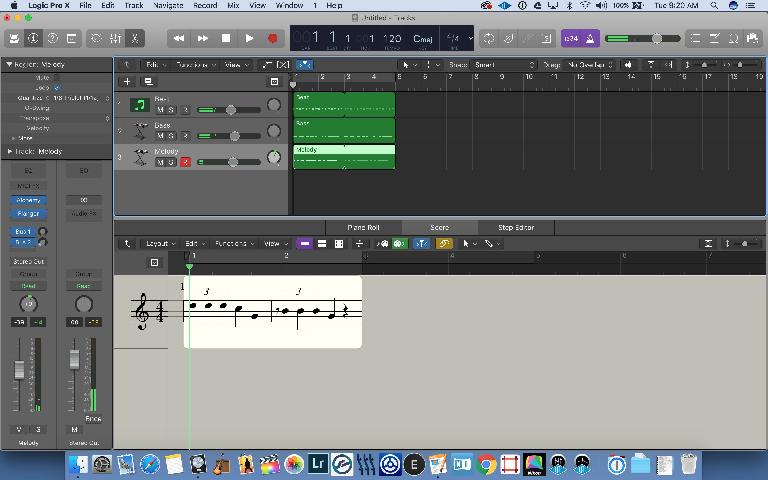 Most electronic grooves will contain samples or melodic elements that are repetitive, so why not consider bringing some rhythmic enhancements there? A triplet is one of the most basic ways to get some 'off the beat' notes into your song, there are quantization options for it, and it's probably one of the most common so most audiences will accept it without question.
In the preceding example, you can hear a melodic synth element using a simple triplet. I've quantized to triplets in the inspector, and I've turned the synth way up in the mix so you can really hear it. Triplets work just as great for background parts, however! You don't need to have every element in your production performing in unison to utilize a triplet rhythm - try it out on some ancillary parts to bring variety without complication.
Syncopating on Bottom
With this one, you should be hearing the 'Lost in Space' alarms… "DANGER, DANGER, WILL ROBINSON!" In the wrong hands, playing off the beat with your bass line can be a complete train wreck. In order to craft a solid groove, your bass line and drum pattern should be so closely integrated that moving something as strong and present as your bass line off the beat can bring your dance party to a screeching halt. It is possible, however, to play across the bar and in between the beats with a bass line without sacrificing a powerful downbeat.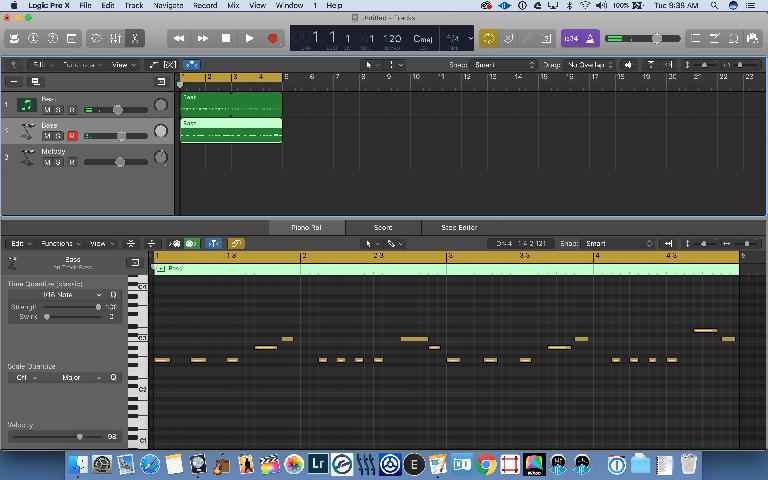 Take a look at this example, and give it a listen. The bass is most definitely playing on the first beat for measure 1 and measure 3. Halfway through each measure, however, it deviates from the pulse and plays a few syncopated notes off the beat. One of the key components that makes it work, however, is that it definitely snaps back every other measure. You don't notice it deviating from the downbeat for very long.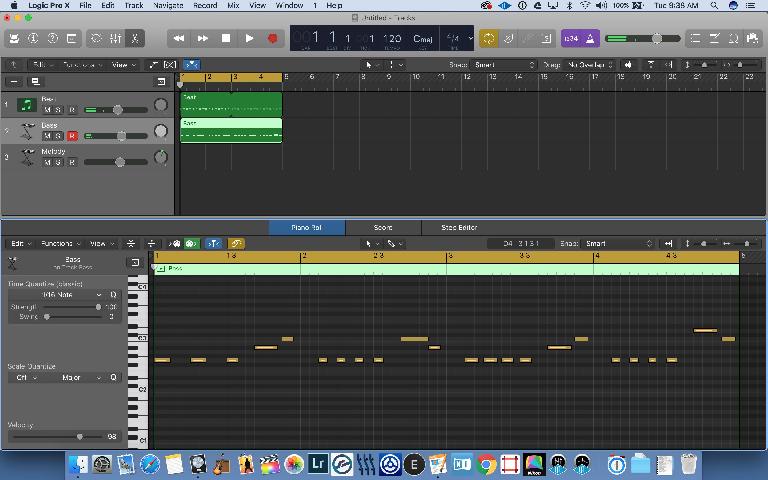 Compare the previous clip to example 4, here. While example 4 doesn't exactly sound like a steaming pile of dung, you will notice that the pattern remains syncopated once it deviates from the downbeat. If you look at the downbeat of measure 3, you'll notice that the bass doesn't play there. For me, this bass pattern deviates from the beat longer than it should. My attention begins to wander, my desire to kinesthetically move begins to drop. My 'threshold' for how much syncopation my inner dancer will 'put up with' has been crossed. Again, it's not necessarily a horrific mistake, and I suppose with other layers of production it could be patched up; but it just starts you right out of the gate with a weaker foundation than you could have.
Snapping In and Out
One of the prevailing themes you'll notice in all of these previous examples is that the deviations from the beat are what bring more power and strength to when the pattern returns to its solid rhythmic footing. The implied 'promise' that you're giving to the listener when you begin to go 'out' is that you'll eventually bring it back 'in' again, and the song will be stronger from the experience. Playing across the bar line is great, but it's even greater when you snap back into step. Staying off the beat can grab the listener's attention, but the listener is ultimately rewarded when the pattern returns to the downbeat. Practice these concepts, experiment with rhythm and syncopation, but above all - use your ears to judge the results!