Native Instruments' latest instrument is perfectly described by its title. This is a behemoth, titan'¦ a Giant of a sampled piano instrument. Toby Pitman lifts the lid and discovers size does matter.
So, if you're going to sample a piano you might as well make it a big one! In this case NI have done just that and created a new Kontakt library based on the Klavins Piano Model 370i. Sampled by Uli Baronowsky of Galaxy Instruments, the Klavins Piano Model 370i is three meters high and weighs a whopping two tons with a sound board twice that of a regular Grand piano!! I'd like to see Laurel and Hardy move that down a flight of stairs!
The library comes in two flavors, The Giant and The Giant - Cinematic. Let's check it out.
The Giant
The first instrument is The Giant which is the conventional sample set.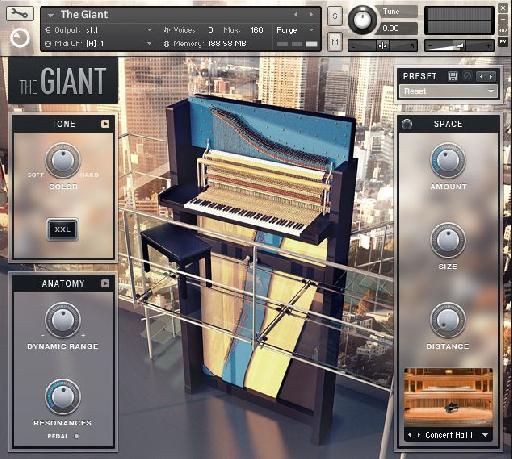 On first appearances it would seem to be pretty simple to work with only a few parameters. The first and probably most profound is the Tone knob. Turning this can have a radical effect on the sound of The Giant. Set to '˜Soft' the The Giant takes on a fantastically warm and mellow piano sound.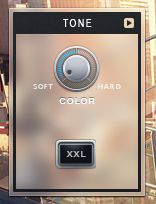 Set to '˜Hard' and you get a rich and bright tonal character. The mammoth bass end really comes alive here!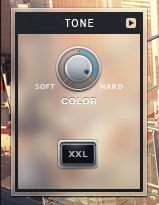 Opening the Tone panel reveals some more detailed control over the sound with an EQ, Compressor and adjustments for the bass end level. You can also control the amount for the XXL switch which expands the hugeness further via Kontakts Transient Designer.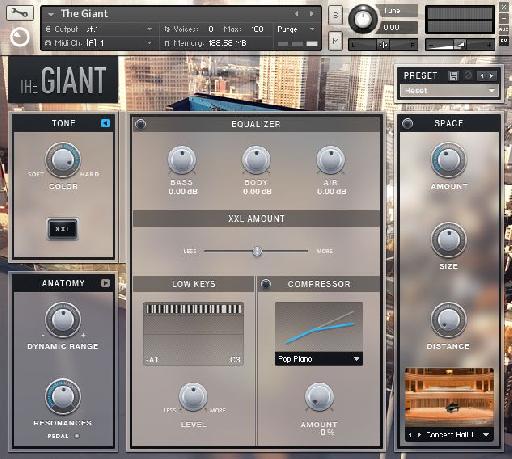 The Anatomy settings give you control over Dynamic Range and the level of the Resonance samples. Expanding the panel reveals more controls that allow you to add noise for the hammers and various pedals as well as control the release samples, stereo image etc.. These additional sounds add an immense realism when dialed in.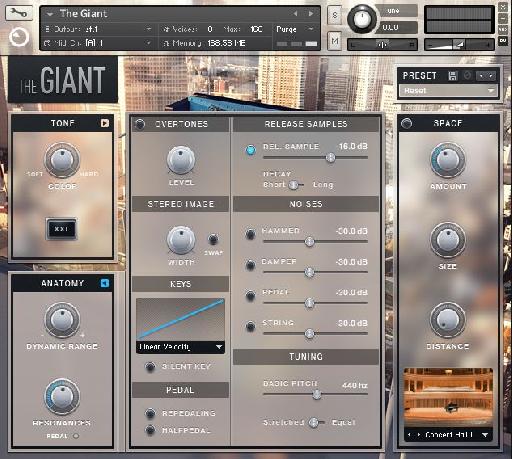 There is also a great set of Convolution reverbs included as well.
So like any library, the proof is in the pudding, and in this case the pudding is very tasty! Now instead of me playing this with my remedial piano chops (a bit like hitting the keys with two hams) I was lucky enough to have a visit from long time friend and producer Danny Schogger (who also happens to be one of the finest keyboard players I know) who was downstairs doing a session for George Michael.
I loaded it up and let him play with a couple of presets. We started with one called '˜Emotional'˜ which does exactly what is says on the tin!
Next up was '˜Pop' which is a great bright patch. Great for a bit of Dave Grusin style action!
Here's the Vintage Upright.
The most popular choice was the '˜Jazz Piano' preset. The words, 'This is the best sampled piano I've ever heard' were uttered at one point.
The Giant - Cinematic
Of course there are two sides to this library. The '˜Cinematic' side is focused on the more effect type sounds like Overtones, Resonances, Releases, Plucks and Noise FX.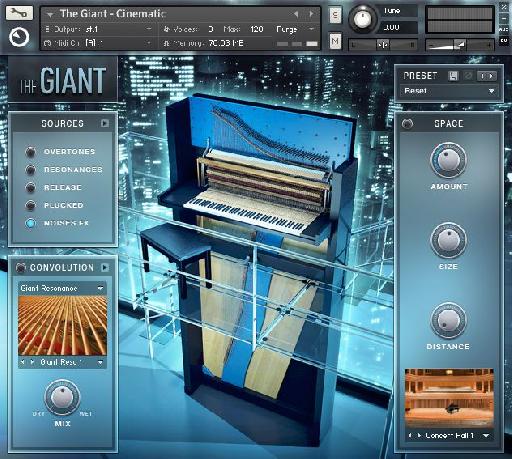 These can be blended and mixed as you like by selecting them from the front panel. Expanding the Sources panel gives you control over levels with an envelope and filter for each source.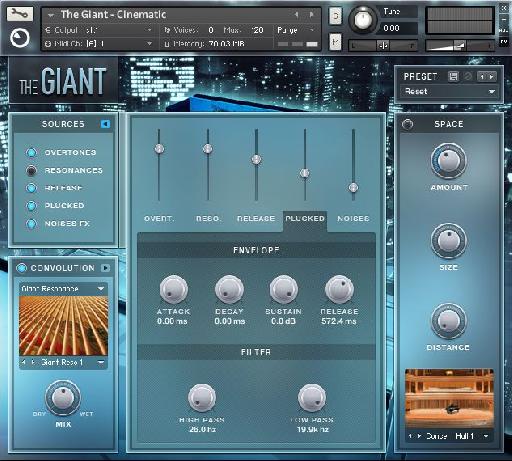 You also get an extra Convolution effect which contains IR samples created from the piano. There's a full set of controls for this effect too.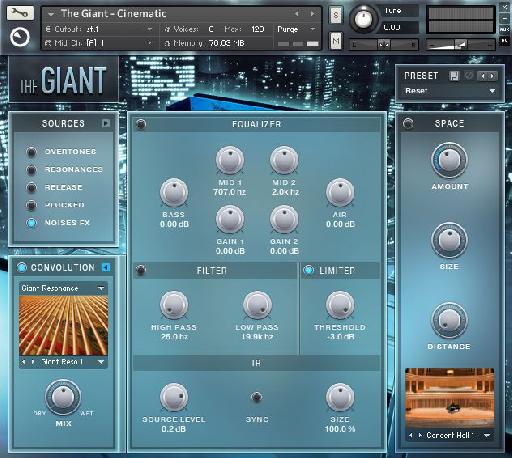 Here's some Noise FX played in rhythm.
And now with added Convolution.
With a wide range of presets and the ability to quickly shape sounds from scratch, the Cinematic library is great fun and a welcome addition to a truly wonderful sampled piano.
If you play keys you need this!! If you don't, you still need it! Then get somebody over who can play!!