Musicians and producers: do you want to improve your recording, arranging, composing, mixing, mastering, sound design and DJing skills? Then you want to be aware of this enlightening deal.
The Ask.Audio Academy, one of the largest online education resources for audio and music producers, is having an enlightening sale through the month of March. And you won't need to mediatet for hours to take advantage!
For only $9 a month you can subscribe and watch ALL the professional courses on your favorite DAWs, audio hardware, plugins, recording, mixing, and production techniques your mind and body can handle.
Normally, it's $15 a month. But for all of March only we're offering an incredible saving to help you with your audio education. (Up to 60% Off!)
With 698+ full courses / 1,439+ hours of audio & music production training videos, AskAudio Academy is incredible value for just $15 a month. But we're going one better... until March 31st you can sign up for streaming access to our entire library for just $9 a month!!
If you want to save even more, you can grab a one year subscription for just $72! (normally $180 = save 60%!)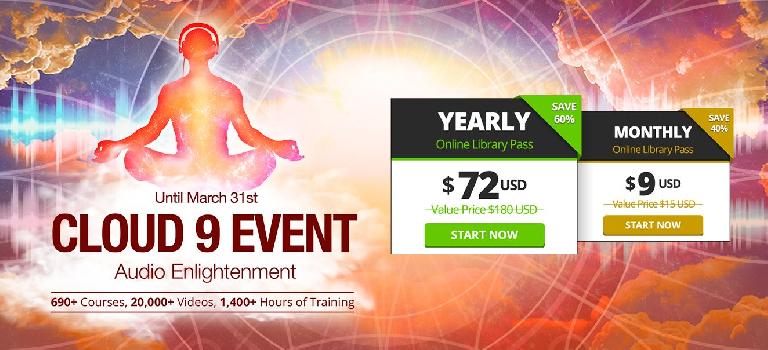 Sign up today for just $9 a month / $72 a year
Become the audio master you were born to be. If you're looking to learn Ableton Live, Logic Pro, Cubase, Pro Tools, Native Instruments, or production and hardware skills, The Ask.Audio Academy is the place to be.
Categories In The Academy Include:
But, don't take my word for it. Explore what's on offer in The Academy and remember we release at least 1–2 new courses every week!